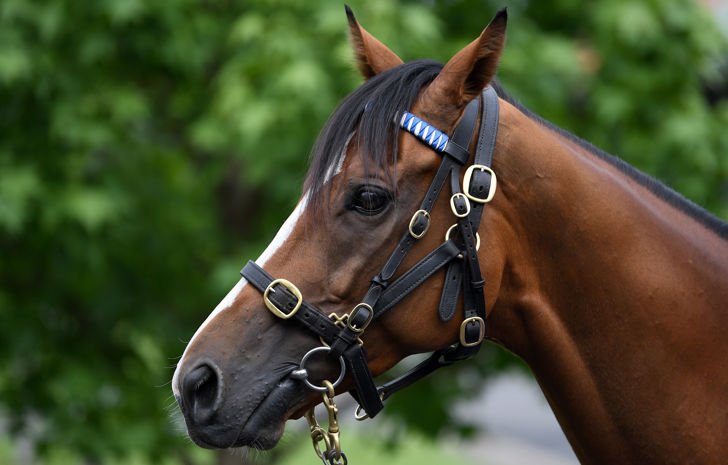 Unbreakable bond
12 August 2021
•
Written by
Mick Sharkie
It takes a pretty special moment to move a hardened racing man like Reg Fleming.
Fleming, the senior foreman at Godolphin's Carbine Lodge at Flemington, is a man of few words, a trait learned from his long-time boss Bart Cummings.
Ask Fleming about his favourite horses and a different side of the 55-year old emerges, for he is incredibly proud of the achievements of the star thoroughbreds that have come under his care.
Few of those horses move Fleming to tears. But when Godolphin posted a brief social media clip of racing and bloodstock manager Jason Walsh telling Fleming that he was to be the lifetime guardian of four-time Group 1 winner Hartnell, his emotions flowed.
"It was a great moment, great news," said Fleming. "He arrived at Godolphin in Australia the same year that I came across and started, so I've known him for a while. Now he's my responsibility."
Hartnell arrived in Australia late in 2014 as a young Melbourne Cup prospect for Godolphin.
He'd won the Listed Queen's Vase over 3200m at Royal Ascot and the Group 3 Bahrain Trophy at Newmarket as a three-year-old, but proved to be a far more versatile horse during his 45 start career in Australia, winning Group 1 races from 1400m to 2400m and running third in the 2016 Melbourne Cup.
Fleming has worked with countless champions during his career at Flemington. Saintly, So You Think and Viewed stand out, but he says Hartnell is unique.
"He's pretty straightforward. A very kind horse, willing to work and do whatever you want. He's a gentleman," said Fleming. "Best of all he had something that you can't see – ability. That's what made him the horse he was on the track."
Retired after a typically brave third in the Group 1 Seppelt Mackinnon Stakes on Seppelt Wines Stakes Day, Hartnell will now become part of Fleming's team of champion show horses – a passion project that he has seen through for a number of former star gallopers that he has worked with.
"I've had Sirmione (Australian Cup winner) and Precedence and a few others as well. I take them on and put them with great riders and we look after them for the rest of their lives," said Reg Fleming.
It's a great thing for the retired racehorses, much better than sitting in a paddock. It keeps their mind and body active and it's not a hard, physical slog. They're looked after with the very best of care. - Reg Fleming
While Fleming was watching dual Moonee Valley Cup winner Precedence compete in the 2018 Garryowen – the "Melbourne Cup" for show horses – he had one eye on his mobile phone as Hartnell won the Group 1 Epsom Handicap in track-record time.
"That (the Epsom) was my favourite win without a doubt. I was watching the race on my phone – I went right off, singing out and carrying on. I think the Garryowen crowd thought I'd gone mad," he said. "Hartnell stuck it up a few people that day."
That appreciation for the grit and determination that Hartnell showed on the track endeared the horse to Fleming, and it was the same spirit that Cummings taught him to look for in a champion.
Following his final race, Hartnell completed a 'last lap' of Godolphin before returning to Melbourne and Fleming's care.
"He took a farewell tour of our properties in NSW so the staff could say goodbye, then headed down to Northwood Park for a break until around Christmas or the New Year when I'll bring him in and start teaching him to be a show horse," said Fleming. "I've made a living out of this sport and the horses give us their all on the track. When they retire, it's my turn to do something for them. I can't keep them all – I wish I could – but I can give them the retirement they deserve. They've been so good to me, it's the least I can do."
First published in Inside Headquarters Issue 2 2019
(Photo by Morgan Hancock/Getty Images)