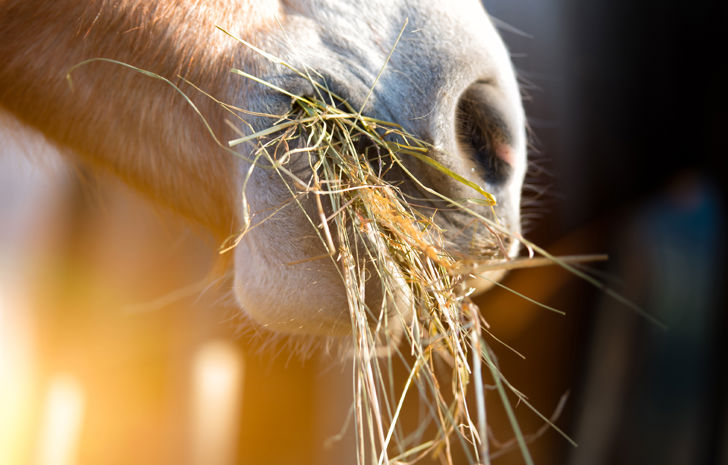 Horse health and nutrition
16 August 2021
•
Written by
Pat Bartley
In 2018, Mitch McBride walked into the office of one of the most prestigious trainers in Australia and maintained that he could assist the horseman's vast team at Flemington.
Throwing down the gauntlet to McBride, he was told: "You've got one month to show what you can do." 
McBride has been providing advice to the stable ever since. With a long career in racing, McBride studied under the legendary Sydney veterinary surgeon, Percy Sykes.
During the 1960s, 70s and 80s, Sykes and the late Tommy Smith took Australian racing by storm winning nearly every major race in the nation.
"I would sit and listen to Percy for hours. I'd ask him for an hour of his time, and five hours later he was still talking of legendary racehorses like Tulloch, Kingston Town and all those sprinters and stayers that rewrote the record books of their time," he said.
With extensive blood databases and stored blood now reaching one quarter of a million samples, McBride has carved out a significant niche in the industry.
One trainer commented that McBride delivered a unique competitive advantage, saying: "His work on diets and stress are invaluable. It gives you that sort of edge over other trainers if someone's able to firstly study the heart rate and then be able to read a significant change in blood before it's too late."
McBride points out that one of the advantages of having early blood analysis and the picture it gives is best shown when a horse shows signs of infection before an incubation period, allowing the horse to undergo rapid treatment.
Through this analysis, time away from the training track can often mean one week instead of four.
McBride is also an expert in the field of nutrition, studying diets for horses and managing to balance out the feed a racehorse requires to remain at peak performance.
His work over the past decade has seen the 37-year-old build a reputation as a trailblazer, not unlike his mentor Percy Sykes four decades ago.
McBride is proud of his work and the relentless study he's undertaken to create a catalogue of racing experiments.
"I'm really an equine consultancy firm that studies training regimes, heart rates and bloods in racehorses for years," he said.
Environment, stress, work surfaces, work intensity, growth expectation and recovery are just so important for the racehorse of today. - Mitch McBride
"Protein and amino acid intake are all part and parcel of getting a clear, accurate and precise picture of the horse's makeup," said McBride. 
According to Victorian trainers, McBride and his forecasts of the racehorse are still the best-kept secrets in Melbourne.
They claim because of McBride's extensive studies in the fields of nutrients, heart rate and blood pictures, trainers are tapping into a great advantage when preparing a horse for a race. 
"It's been an eye opener to me but a definite aid," one Flemington trainer said.
"You can see the years of research Mitch has put into it, and his results speak for themselves. You can see in the horses' coats that dapples are breaking out, which is a true indication that the horse is not only thriving with exercise but also dietarily.
"To have an aid like this is invaluable. Training racehorses you learn a little bit every day, not unlike putting a huge jigsaw puzzle together. But to have Mitch in the background examining my horses' heart rates and limiting their stress come race day is something that trainers have never had before." 
He added: "When I first came into training it was very much about vitamins and apart from those, their feeds were all the same.
"Today, we can successfully look at a horse's diet and see what we need to make them into the perfect racehorse.
"Come race day you can go to the races fully confident that you have a heart rate under control and a blood picture that is perfect, and the horse is free of any lingering viruses or bugs that could have slipped into its system."
McBride provides another example: "Let's say, for instance, trainers that fast gallop twice a week, there is a continual drain on muscle glycogen stores or sprint energy. The most efficient method to replace sprint energy is via unprocessed raw starch. Raw starch plays a significant role in your horse's training and performance. Raw unprocessed starch supplies the primary source of energy for the last three furlongs (or 600m) of any race."
McBride leaves no stone unturned when looking at horses' heartbeat or blood pictures, which he believes is vital for a successful race day.
While McBride can't always guarantee a winning performance, he is confident that with his advanced databases and considerable study he'll be able to get the best out of any thoroughbred that comes past his surgery on the way to a racing career.