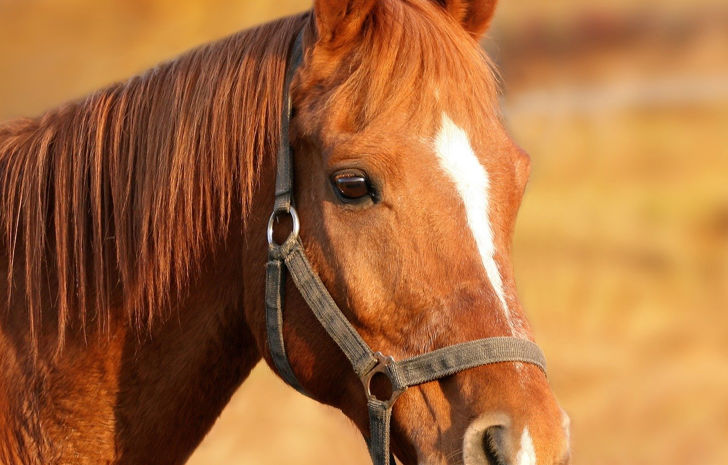 Watching over thoroughbreds
16 August 2021
•
Written by
Michael Manley
Committed to the welfare and traceability of Thoroughbreds in their life after racing, Racing Australia appoints its first National Welfare and Traceability Executive, passionate horse advocate, Karen Day.
Although it's a goal of epic proportions, the aim of Racing Australia's first National Welfare and Traceability Executive Karen Day is to have an oversight of the life of every Thoroughbred from start to finish and to ensure they have been cared for along the way.
Day acknowledges that while solid progress has been made in the last four years in the tracing of Thoroughbreds for the duration of their life, the keys to improving this process will be through technology, education, and communication.
Day knows she's in a good position to deliver, as she has the full support of the state's bodies as well as Racing Australia.
"We want to support all Thoroughbreds from the start of their life to the end."
Day was appointed to the role in May and this is a continuation of her previous role as Racing NSW's first Equine Welfare Manager, but with a national perspective.
She said she is already making great progress due to micro-chipping of foals and to greater education of industry participants, but she needed to spread the message further to equestrian participants to help.
Day said one of her tasks and also that of racing in general was to increase the Thoroughbred breed and its versatility.
"Racing's role to a certain extent is to promote the breed as a brand to increase desirability," she said.
"In terms of equestrian, people tend to think only of show jumping, dressage and eventing but there's so much more domestic horse sport such as polo, pleasure riding, trail-riding clubs and out-riding clubs.
"It's a fragmented community. There are so many opportunities for the breed if the racing industry is promoting its versatility. A lot of people only see the breed as racehorses, but there's so much more.
"How do you make the domestic horse-sport market keen to report to a body that they don't necessarily know exists? We are looking at engagement strategies, data sharing programs, external partnerships ... there's a lot of different ways to look at it.
"Communication is the key. It will lead to better traceability."
Day said the general public wasn't aware of how many checkpoints there were already in place to trace the movement of a Thoroughbred after their racing career.
"In terms of a horse's welfare but also in terms of traceability, it's multiple check points for thousands of horses. I don't think the general public sees that enough.
"From a Racing Australia perspective, outside the customer service team there's someone else that can be a point of contact that can communicate and can help.
"These situations might go to other agencies. The racing industry is always there to help. If there's a Thoroughbred in need, contact the Principal Racing Authorities. We take that stuff incredibly seriously because we want to protect the horse."
Day has an undiminished passion for Thoroughbreds on and off the track.
We want to support all Thoroughbreds from the start of their life to the end.
So much so that she has three retired racehorses under her care at a 2.5 hectare country property at Galston outside of Sydney, with whom she enjoys eventing.
"When I started at Racing New South Wales I also rehomed Thoroughbreds and I've got three at my place."
They include an Exceed And Excel 11 year-old gelding called Eshan, who was a city winner in Sydney, and a ten-year-old Galileo gelding called King Of England, who was placed at Flemington.
"I have friends who have serious show jumpers at a high level, which I'm not. This has given me a really good understanding of what can happen post racing for a Thoroughbred and also the associated brand ambassadorship."
Day's involvement in the racing industry extends back to when she left university, and her first job was at the racing magazine Racetrack, where she was its subscription executive.
Racing Australia's acting chief executive Myles Foreman said Day's appointment by Racing Australia was a key part of its commitment to Thoroughbred welfare and traceability.
Day said from her time in Racing NSW she had a good understanding of equine welfare.
She was appointed in 2016 as Racing NSW's first equine welfare manager.
"All the states are working really well together and we are all working to the same goal."
"I'm looking at reports daily on what horses are retiring and where they are retiring to. [I look for] if there's potential risk around where they are retiring, if there is potential for risk. I'm talking to the PRAs around that risk."
"I'm deep diving into the data and working out what is in the data, what story does it tells us, what does the herd look like and how that herd moves."
Day said horse welfare administrators needed to be and were proactive in all facets of tracing a horse's life.