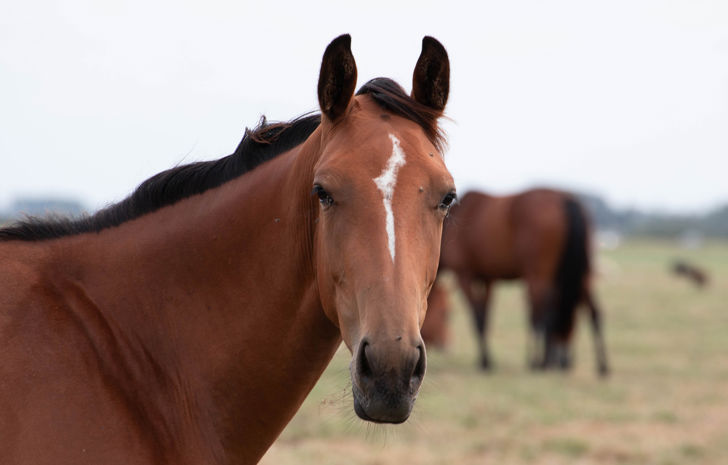 Partners in care
16 August 2021
•
Written by
Brad Bishop
Lisa McMaster is not someone you would have seen up on stage collecting a trophy after a big race, nor is her name attached to any premiership win. But Lisa and her daughters, Sammi and Sarah, have an increasingly important role with one of Australia's biggest stables. They are Lindsay Park's retraining partners and their expertise comes into play once a horse's racing career is over.
Life after racing has become one of the racing industry's highest priorities and the McMasters, who are Acknowledged Retrainers as part of Racing Victoria's Off The Track program, are honoured to be associated with such a highly respected stable.
"We're proud of the horses that we've retrained and our reputation that we are building amongst the thoroughbred world. To be connected with Lindsay Park in this way is a huge honour and we're very grateful," Lisa said.
Lindsay Park, whose 1746 starters last season was the most of any Victorian stable and second only to Chris Waller nationwide, is an industry leader in the retraining and rehoming of racehorses.
Now overseen by Tom Dabernig and Ben Hayes it still cares for many of its former greats, including five-time Group 1 winner Niconero and Hong Kong International Sprint winner All Thrills Too, along with some who failed to build an imposing race record.
Malbas was retired after two unsuccessful starts due to repeated atrial fibrillation and was not suitable to be rehomed as a riding horse, but has been retained as a 'nanny' for Lindsay Park's weanlings.
The McMasters are called on when a horse is retired from racing but might have something to offer in the equestrian field.
"The guys at Lindsay Park are very good. They give us an absolute rundown on the horse before they come here and can tell us any of their quirks or difficulties," Sammi said.
"We will normally have a ride when they first get here, just to assess them and see what they need going forward. From there, we work out how they're going, what they're going to do and get them into a bit of a routine.
"Generally, they end up in work five or six days a week doing bits and pieces of slow work, dressage, a bit of jumping and sometimes going out down the road.
"It depends on the horse and we tailor the training around them."
Lisa's first job out of school was working in stables at the former Epsom training centre, which led to a stint with Bob Hoysted during the time Manikato was in his care. She passed on her love of thoroughbreds to her daughters, who are accomplished performers in the show ring.
They use their farm at Locksley, around 15km from Lindsay Park's Creighton's Creek property near Euroa, to get them ready for whatever discipline they have in mind.
Imported galloper Pilote D'essai, winner of the Ballarat Cup and Pakenham Cup in 2016, is one the McMasters are now working with.
"He had a spell after he was finished racing and was very out of shape when he arrived, so there's been a lot of work to get him into shape and get his muscles working in different ways, which are different to racing," Sammi said.
A fierce-going on-pacer as a racehorse, Pilote D'essai, like most of the McMasters' pupils, needed to be trained to concentrate on other areas in his new career.
"They learn how to race and they learn how to run and that creates tension in the way they move," Sarah said.
We're proud of the horses that we've retrained and our reputation that we are building amongst the thoroughbred world. To be connected with Lindsay Park in this way is a huge honour and we're very grateful.
"When we're working with them, we start trying to teach them how to be soft and supple and work in long circles. Teaching them that soft way of going and that suppleness around a circle is probably the most common thing we have to work on."
It's important to Lindsay Park that its horses get well cared-for once their racing days are over.
"We fully support the re-training programs and it makes us very happy that these horses can have a fulfilling life after racing as a pleasure or an equestrian horse," Lindsay Park's bloodstock manager Jason Timperley said.
It also delights the McMasters to know that their efforts are appreciated by their students' former owners. Sammi and Sarah regularly provide updates on their progress via Instagram at @mcmasterfamilyhorses
"It's nice for us, and for the owners, to be able to stay in touch so they get to see the progress as well," Sarah said.