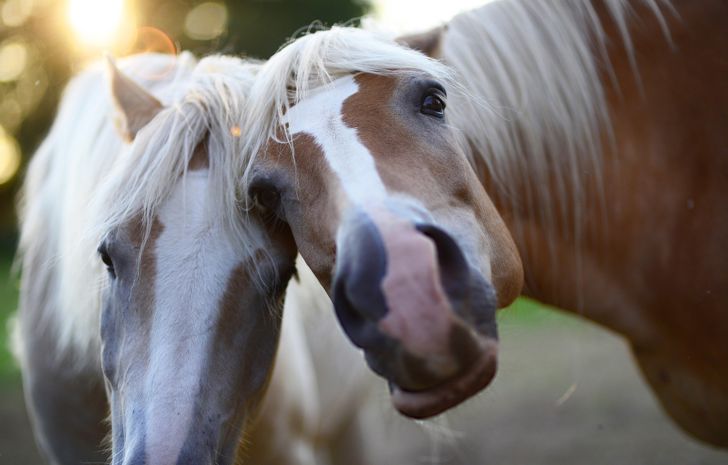 Past the post and onto a new life
16 August 2021
•
Written by
Patrick Bartley
As one of the most powerful syndication operations in Australia, OTI Racing also brags a welfare policy that will prove to be the template in years to come. Pleasingly, many other syndicates have followed suit.
As OTI chief executive Terry Henderson prepares for an exciting spring carnival with some high-class international imports, the syndicator maintains that his welfare policy is a "must" when dealing with racehorses as they near an end of their careers.
Henderson points out that OTI has an ongoing tracking register of the whereabouts of each horse following their departure from OTI's management whether by sale or retirement. This will be done on a rolling six-month basis.
"This plan is a much-needed tool to maintain the whereabouts of horses when they leave the racing game," Henderson said.
And upon being moved from OTI's management, there is also a written agreement by each recipient of a horse to cooperate in the accurate maintenance of the register.
There is also an ongoing commitment by OTI to employ an equine veterinarian to investigate any concerns that OTI may have regarding the care of each horse leaving OTI's management.
"You don't want to have any horses slipping through the cracks into a situation where you never wanted them to end up, but this never happens under our protocols and it's a comfort to all owners who have enjoyed the horse's career to know that they will enjoy a relaxed life away from the races," he said.
The fourth and important plank in the OTI welfare structure is a payment of $2,000 to ensure the relocation of a horse that is no longer raced by its owners, or which is in a condition that requires euthanising under the supervision of equine veterinarians.
Henderson highlights many instances since OTI was formed that have bought personal satisfaction to the team.
"We had a horse that raced with some success called High Bridge who went to a pony club in Garvoc (south-west of Melbourne). The new owners had kept us updated with not only on how healthy the former stayer is, but how much joy he's giving those at the pony club.
How satisfying it is that once you've established the structure of a welfare program, the lovely stories that come from these horses' new owners makes it so worthwhile. 
"And still today, the mother of the girl we sold him to sends us letters on the progress of High Bridge and also the enjoyment those at the club are getting from him," he said.
Henderson said that the list of racehorses and their second homes are many and varied.
Tom Melbourne for instance, has moved into Living Legends, the retirement home for champion racehorses, in Melbourne.
Master Zephyr has become a foster father to weanlings at an agistment farm in the central Victorian town of Maldon, while Tristino, another member of the OTI team, is a show horse in Geelong.
"It's such an important part of syndication and indeed racing horses to be aware of the welfare that is required at the end of a horse's career. But how satisfying it is that once you've established the structure of a welfare program, the lovely stories that come from these horses' new owners makes it so worthwhile," he said.
Not unlike the OTI business of horse welfare, syndicator Joe O'Neill also has an excellent record of rehoming racehorses when their careers are at an end.
One of O'Neill's foundation trainers, Patrick Payne who trains at Plumpton, north of Melbourne, handles all of the rehoming of O'Neill's horses and prides himself on establishing an "after-racing network".
The leading trainer and former champion world-class jockey, who comes from one of the most well-known racing families in the Southern Hemisphere, has always handled the re-homing of O'Neill's horses.
"I've said to Joe to leave them to me because I've got the network and the genuine horse lovers that love taking horses home after their racing days. Quite often the staff here at Plumpton, when they hear of one being retired, queue up to take them home.
"So, in the case of staff, you know them, you know what facilities they have and you know at the end of the day they'll look after them better than themselves – but that's horse people for you," he said.
While Payne has a huge training operation which is also based on exporting horses, the trainer is still very much an advocate of re-homing.
"I come from a big family of jockeys and trainers but at the end of the day we knew it was a privilege to look after a horse and that's still important today. If any retired horses leave my care I inspect where they're going and then I give them a list of phone numbers that I can be contacted at day or night.
"If they need veterinary care, but more importantly if their living circumstances change for any reason, I ask them to ring me and I'll bring the horse back to the stables and find a new home.
"This has worked so successfully over the years that Joe doesn't really have to concern himself. I take it upon myself to look after them.
"Sure, in the old, old days things weren't as they should have been, but it's changed radically and I'm glad about that because at the end of the day we all love the horse."