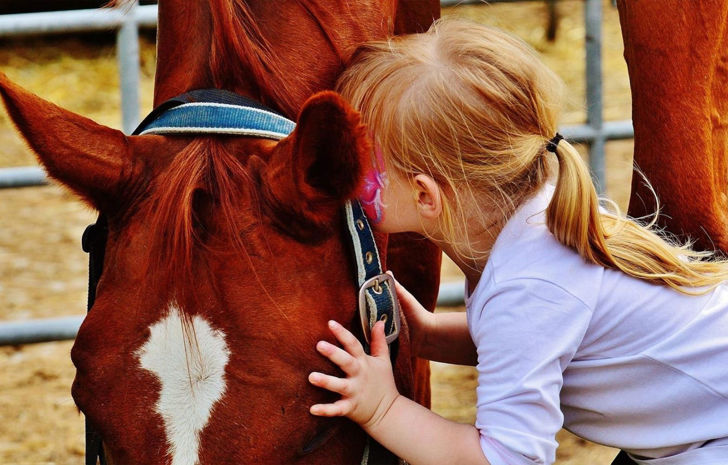 If you could talk to the animals
16 August 2021
•
Written by
Sarah Marinos
Understanding the science behind human and horse interaction is vital to make the most of performance on and off the track.
Andrew McLean's deep understanding of what makes horses tick reaches back decades. An accomplished horseman and equestrian coach, he is also widely renowned for his contribution to the field of Equitation Science. His knowledge is now being lent to the new Racing Victoria initiative, the Equine Welfare Advisory Council.
Equitation Science is an emerging area of science that helps explain why horses do what they do, examines their biomechanical patterns and limitations, and then uses this information to modify and enhance horse behaviour and performance. It explains what is likely to work – or not – when training, and it also teaches owners, trainers and riders how to communicate more effectively with their horse. Equitation Science also places a high priority on horse welfare.
McLean's passion for the field began when he was competing at elite level. In 1989, he won Australia's premier horse trials, the Gawler Three Day Event, and the following year he was short-listed for the World Championships in Stockholm. He has competed to FEI level in dressage and trained and ridden to Grand Prix level in show jumping.
Keen to enhance his performance, McLean began studying the science of human-horse interactions as part of a PhD. He already had a degree in zoology.
"I became very curious about how horses learn and their mental capabilities," he said.
"I spent my youth on King Island, which I guess I would call my spiritual home. After school my friends and I would chase kangaroos on our horses. I had a born and bred King Island horse who was an outstanding jumper, and galloping around the coastal hills made me become interested in eventing. 
"I began asking questions about how a horse learns his training and I wanted to know more about the complexities of training horses for sport. Their behaviour and learning are intriguing to me."
This fascination has led McLean to spend the past 25 years gaining an in-depth understanding of horse behaviour and performance, which led him to co-found the International Society for Equitation Science. His work in the field led to the Eureka Science Prize in 2011, one of Australia's most prestigious science awards.
A horse has certain needs beyond physical care – it has behavioural needs that we don't always recognise, like the need for socialisation. 
Integral to understanding horse behaviour and performance are the animal's basic nature and learning processes.
"A horse has certain needs beyond physical care – it has behavioural needs that we don't always recognise, like the need for socialisation," explains McLean. 
"Horses are often kept in stables with bars between the stables and although they can see each other, there is more to socialisation than just being able to see another horse. For example, being able to touch each other can make a horse braver and bolder and I have seen this work in practice with Manchester Police in the UK. They took down the bars on their stable partitions last year and reported that their horses were then much bolder when out on patrol. If you isolate people, you end up with problems and mental health issues and it's the same for animals."
Learning processes are also an important element of Equitation Science and they can be harnessed to improve performance. The correct use of the pressure-release technique can enhance performance while also respecting horse welfare, says McLean.
"When we train horses, no matter what sport, we train them to go forward, stop and turn in hand and under saddle, and underpinning that is the use of pressure release. The release of pressure makes the animal see that there is a positive outcome and then a horse can move from the merest touch. They respond well to pressure release, as long as it is done well. If a trainer or rider doesn't release the pressure, or releases pressure at the wrong moment, the horse becomes confused," says McLean. 
"There is little doubt that horses seem to enjoy galloping – it's their nature. But doing that better in racing will improve performance. Outstanding horses, like Winx and Black Caviar, show a background of very good training and their jockeys rarely resorted to using a whip. Rather than seeing them as unusual horses that ran without needing the whip, maybe part of their running success was because the whip wasn't used. Studies have shown that using the whip increases the tempo but decreases the stride length in galloping horses, and yet the majority of horses that win races do so by lengthening their stride.
Equitation Science can also help horses run straight, rather than having to rely on a lugging bit.
"If you train the horse to be straight, his biomechanics are devoted to forward running. I worked with the late Peter Hayes a few years ago and taught his horses to do some shallow serpentine turns – we turned the horse right from the right rein and then released the pressure, and turned it left from the left rein and released the pressure – and then they stopped leaning on one side of the bit and ran straight," explains McLean.
"Recognising the horse's flight response is also important because there is a big difference between galloping without fear and galloping fearfully. Teaching horses to lead correctly by your side matters, too. If they lead calmly in the saddling enclosure, research shows they are then more likely to be in the winning group in a race."
Everyone in the horse's ambit talking the same language can also enhance performance and wellbeing.
"It's important for everyone in the stable to use the same signals and techniques and to move calmly around horses. A calm, quiet environment makes the horse's life better. Horse welfare and successful training depend on each other," says McLean.
"The two goals are improved performance and improved welfare. You can't have super performance with poor welfare. Looking at the animal's whole life is the answer for all performance, then we can enable animals to become bolder and happier."