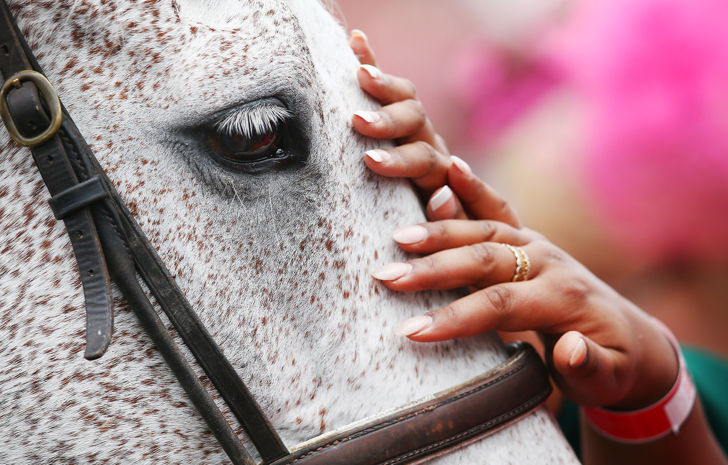 A global approach
16 August 2021
•
Written by
Michael Lynch
Providing leadership, support and advice on caring for thoroughbred racehorses through their lifetime, the International Forum for the Aftercare of Racehorses (IFAR) is a combined effort of some of the best in equine welfare from around the world.
"If we don't do this there's a big risk to our sport. We are passionate about horses and racing, and if we don't really get a grip of this globally, then that is a major risk to us."
Alarmist? Frightening? Making a mountain out of a molehill?
Some might think so, but the above sentiments are the view of well-respected racing figure Roger Weatherby, a senior steward of the British Jockey Club, one of the oldest and most traditional racing administrations in the world.
Weatherby, who is quoted on the website of IFAR – the International Forum for the Aftercare of Racehorses – is well placed to judge not just industry attitudes, but public opinion.
He, like everyone else involved in the sport, knows that concepts such as social license – unheard of perhaps even a decade ago – are now very much part of the discussion where recreational pursuits involving animals are concerned.
IFAR was set up in 2016 and has an impressive array of institutions and companies amongst its funders and supporters, all working toward making life better for racehorses at all stages of their existence.
"Our mission is to promote the care of thoroughbred horses during their lifetime", states the simple mission statement IFAR uses as a guiding principle.
Racing Australia, through the presence of Racing Victoria's General Manager of Equine Welfare, Jennifer Hughes, is one of those organisations that has signed up to the IFAR objective, as has Britain's BHA (British Horseracing Authority), America's Jockey Club, leading bloodstock and racing company Godolphin and Retraining of Racehorses (RoR), British Horseracing's official charity for the welfare of horses who have retired from racing.
All have representatives on the steering committee. Hughes is one of those committee members, and says that far from being like herding cats – as cynics might regard the task of bringing together such a multi-national group – the participants are all eager to work together and support each other.
All acknowledge the truth of Mr Weatherby's statement: that aftercare, and getting the post-racing regime for thoroughbreds right, is vital to the sport's continued popularity and longevity.
"It's still a fairly new group, but they are clear in their aims, making good progress to date," Hughes explained
"They want to promote the importance of aftercare to the different racing jurisdictions and empower them with strategies to support post-racing outcomes.
"They also want to educate the people who are overseeing the transition and aftercare how best to carry that out.
"Another focus is to how best to promote the thoroughbred to the equestrian community, the wider community, to drive demand for sound horses whose racing days are over but who still have a big contribution to make."
Those are the three main areas of focus initially, and the big push is to get racing jurisdictions to pay attention.
Our mission is to promote the care of thoroughbred horses during their lifetime.
"They generally have a slot at the big racing conferences, so IFAR was at Capetown for the Asian Racing Conference earlier this year in February. We had a number of speakers there and I was one of them, speaking about Racing Victoria's post-racing framework," Hughes explained.
"We are working on our communications strategy now, trying to step it up."
Hughes said that examples of progress are being made in countries like South Korea and Japan, "countries that historically would not have done much in the past with retired horses."
"There was no post-racing plan really. Japan did not have a big issue, but they have just recently started getting more proactive in the post-racing space, and have been seeking advice from IFAR."
IFAR cannot compel any authority to set out on a prescribed course of action.
Its main weapons are persuasion and education, showing people that looking after retired horses now is not just the right thing to do for the animals, it is the right thing to do for the sport.
"It's very much an advocacy role. Not every jurisdiction has the funds that Racing Victoria or Racing NSW has. IFAR is helping them work with what they have got, advising them of simple strategies that they can put in place. These are the sorts of simple but important things that the organisation can assist with," said Hughes.
"IFAR has got an aftercare toolkit which is not dissimilar to Racing Victoria's post-racing framework, in that it emphasises efforts around transition, making sure there is a safety net for horses, and that you are able to trace them."