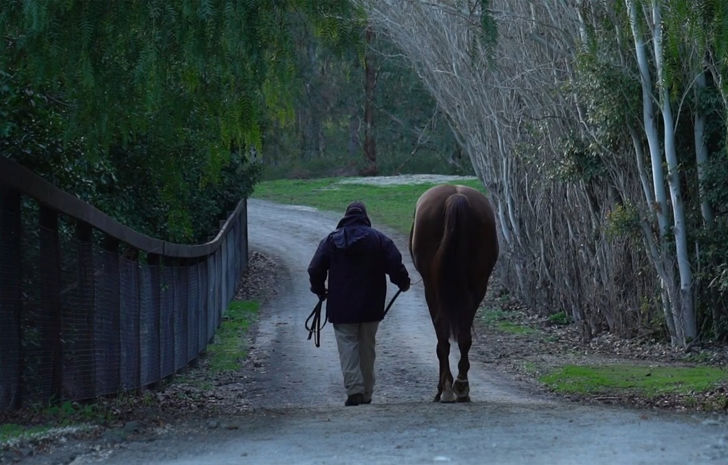 Taskforce for good
16 August 2021
•
Written by
Patrick Bartley
Consulting widely with racing industry participants as well as scientists, animal welfare advocates and others, the Thoroughbred Welfare Aftercare Working Group aims to enhance the welfare outcomes for retired racehorses, unraced horses, and those retired from the breeding industry.
Whether it's in the public service or his love for the thoroughbred horse and their welfare, former Victorian Premier Dr Denis Napthine is always passionate about whatever he tackles.
A qualified veterinarian, Dr Napthine has turned his hand from the often-arduous task of governing Victoria to establishing a world-class board to work on welfare issues that are so important to the ongoing success of the racing industry.
Vital research is well underway to help guide the recently formed, industry-driven, independent Thoroughbred Aftercare Welfare Working Group (TAWWG) panel that is being chaired by Dr Napthine, in a role the one-time Premier is relishing.
"Already, significant work is being done examining the long-term fate of all thoroughbred foals born across Australia in recent years," he said.
"We have also commissioned work to examine Australian and world best-practice for the aftercare of our beloved racehorses."
"In addition, our working group is now receiving submissions from key stakeholders and interested individuals, including racing authorities, breeders and racing participants as well as organisations and people with expertise in animal welfare."
Our working group is particularly focused on the long-term welfare of retired racehorses, retired breeders and those young horses who never make it to the track.
Dr Napthine points out that over the past three years, the number of thoroughbred foals produced in Australia has averaged around 13,000. This number, according to figures, has been decreasing since 2005 and is now significantly below the 18,750 that were born in that year.
According to TAWWG, during the same time period the number of race meetings, races and average number of runners per race has remained relatively constant, despite the decline in foal production.
The number of thoroughbreds sold as yearlings each year has also remained fairly constant at about 6,000 horses.
However, a Melbourne University study of the 2014 crop found that 28% of all foals do not enter training stables by the age of four.
Dr Napthine said this project will be more successful if there is a broad base of submissions from a wide range of stakeholders, and he urged as many interested individuals and organisations to put into submission their thoughts and ideas on how to improve welfare outcomes for all thoroughbreds.
"It is our plan to follow up these submissions and conduct research through direct consultations with key groups and individuals, as we work towards a final report and recommendations to be delivered later this year," Dr Napthine said.
TAWWG was formed by Thoroughbred Breeders Australia (TBA) in conjunction with many key industry stakeholders including the Australian Trainers Association, the Australian Jockeys Association, and the VRC. It is chaired by Dr Napthine and includes Dr Bidda Jones from RSPCA Australia, Dr Ken Jacobs, equine veterinarian and Jack Lake, a senior policy advisor to previous federal Labor governments.
However, Dr Napthine is vitally aware that his support structure in the field of welfare must be a sturdy one with the issues that confront them.
Dr Napthine also prosecuted a number of animal welfare cases for the Victorian Government prior to joining the cut and thrust of state politics.
He is impressed with the make-up of the steering committee, which includes leading trainer Chris Waller; VRC Board Member and part-owner of Black Caviar Neil Werrett,; VRC Board Member and Godolphin Australia Managing Director Vin Cox; owner of Newhaven Park Stud John Kelly; CEO of the Australian Jockeys' Association Martin Talty; CEO of the Australian Trainers' Association Andrew Nichol and CEO of Thoroughbred Breeders Australia Tom Reilly.
Recently, the Australian Senate Rural and Regional Affairs Transport references committee tabled a report titled, Feasibility of A National Horse Traceability Register for all horses.
The committee found that "horses are deeply loved by their owners and are highly regarded by the community at large" and they recommended that "the Department of Agriculture establishes a national horse traceability working group."
Many horse industry stakeholders, including a number in the thoroughbred industry, support the concept of a national horse traceability register for all horses.
In the past, the thoroughbred industry has relied on its own registration and traceability processes through the Australian Stud Book and Racing Australia.
However, when the traceability concept is in action it will make the process of gathering data on horses around the world a far more efficient process.
And looking back on the career of Dr Napthine and his ability to get the job done, it seems equine welfare in this state could not be in better hands.