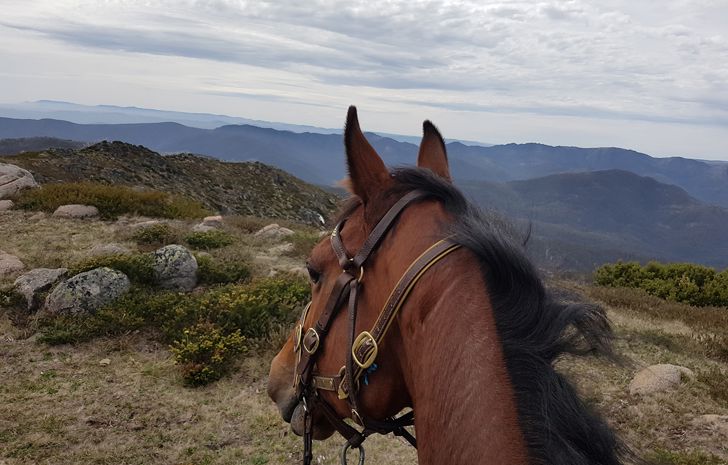 On the trail of country living
17 August 2021
•
Written by
Sarah Marinos
Since Cool God stepped away from the thrill of racing, the gelding has been enjoying a different pace of life.
Cool God ran his last race at Sale in August 2014 and not long after that his owners decided to find the then five-year-old a new home. But that home had to be with someone who would appreciate his chilled, no-fuss attitude.
Cool God had been trained at Flemington by Mathew Ellerton and Simon Zahra and so Cool God's owners recruited their rehoming program specialist, Pippa Warman, to find Cool God a new home and lifestyle. And she knew exactly where the horse should go.
Warman agisted her own horses at a property owned by horsewoman Carolyn Lofts who owns Wildwood Equestrian Park, north of Melbourne.
"She had mentioned to me that she wanted a nice horse off-the-track to trail ride on day trips. She wanted a horse that was even-tempered and even-paced because you don't want to spend six hours sitting on a horse that bounces around," said Warman.
"I think that for a horse that will be a trail-riding horse, temperament is most important. They need to be sure-footed so you can trust them to carry you for the day. People can look for smaller stocky horses and I understand that, but a thoroughbred can be as good as any purpose-bred trail horse because they have stamina.
"I knew that, as a racehorse, Cool God was bombproof. He never got spooked. He had a good temperament and good feet, so as soon as he became available, I sent Carolyn a text and told her to hook up her float and meet me at the stables because I'd found her trail-riding horse."
Lofts has had horses her entire life but only began trail riding when she bought Cool God, whom she renamed Buddy.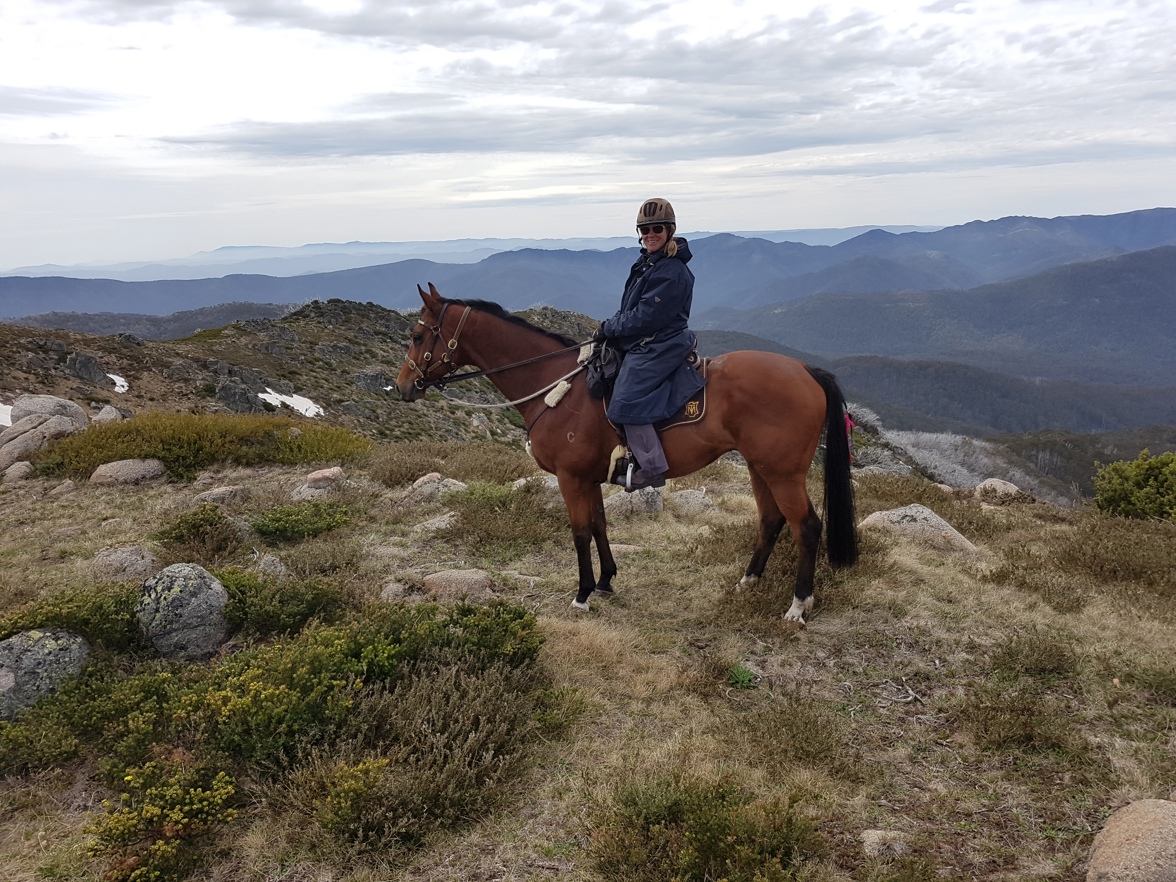 "I used to be a super-competitive dressage and event rider who thought that chasing a ribbon was important. I competed every weekend," she said.
"But I just woke up one day and decided I wanted to trail ride instead. I let Pippa know I was looking for a horse and eventually she called me and I collected Buddy. She said he was the most chilled horse in the stable at the time – he'd walk over things and never got flapped about everything happening around him at Flemington. So I drove to Flemington and collected him and decided that instead of needing a Cool God in my life, I needed a Buddy!"
Two days after he settled into Lofts' property, she took Buddy for his first trail ride and found that he lived up to his laid-back reputation.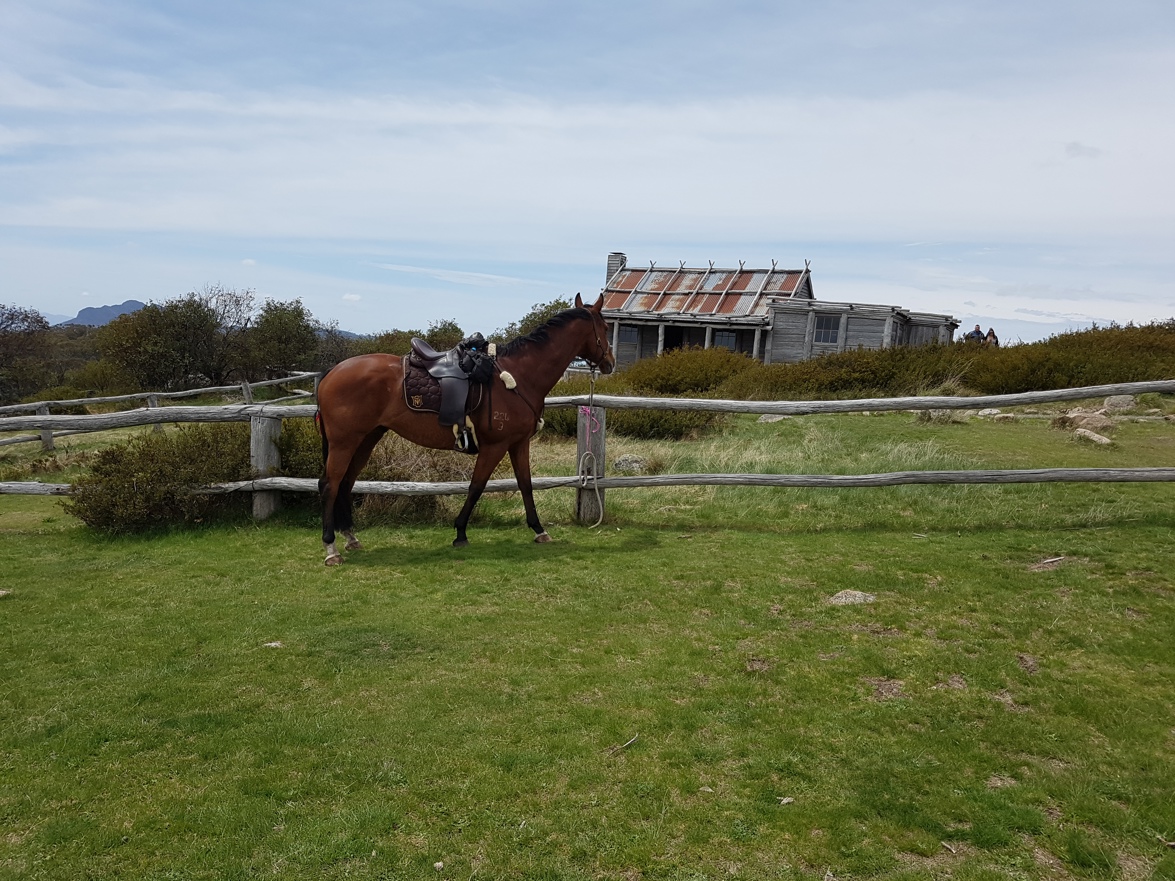 "I took him out and it was as if he took a big sigh of relief and thought, 'yep, I can do this'," she said.
"Any well-trained racehorse should be able to be patient and just wait, and he does that. He doesn't get hyped up and when we are in a group, he doesn't care if the horses take off in front of him. I took him out to the park and he saw kangaroos and huge rocks and bush and he relaxed into it. That first time in the park I knew I was quite safe on him and we bonded. All horses have their own character traits and there is nothing sinister about Buddy.
"If I put him on a dressage arena, he's cranky because he doesn't like going round in circles. He knows how to do it but doesn't like it. But when Buddy is out for a trail ride, he's happy."
Carolyn taught Buddy how to walk, trot and canter off the leg and he was a quick learner, so she has been able to take him for extended trail rides around Victoria. The High Country is a favourite destination and Buddy takes everything he comes across in his stride – literally.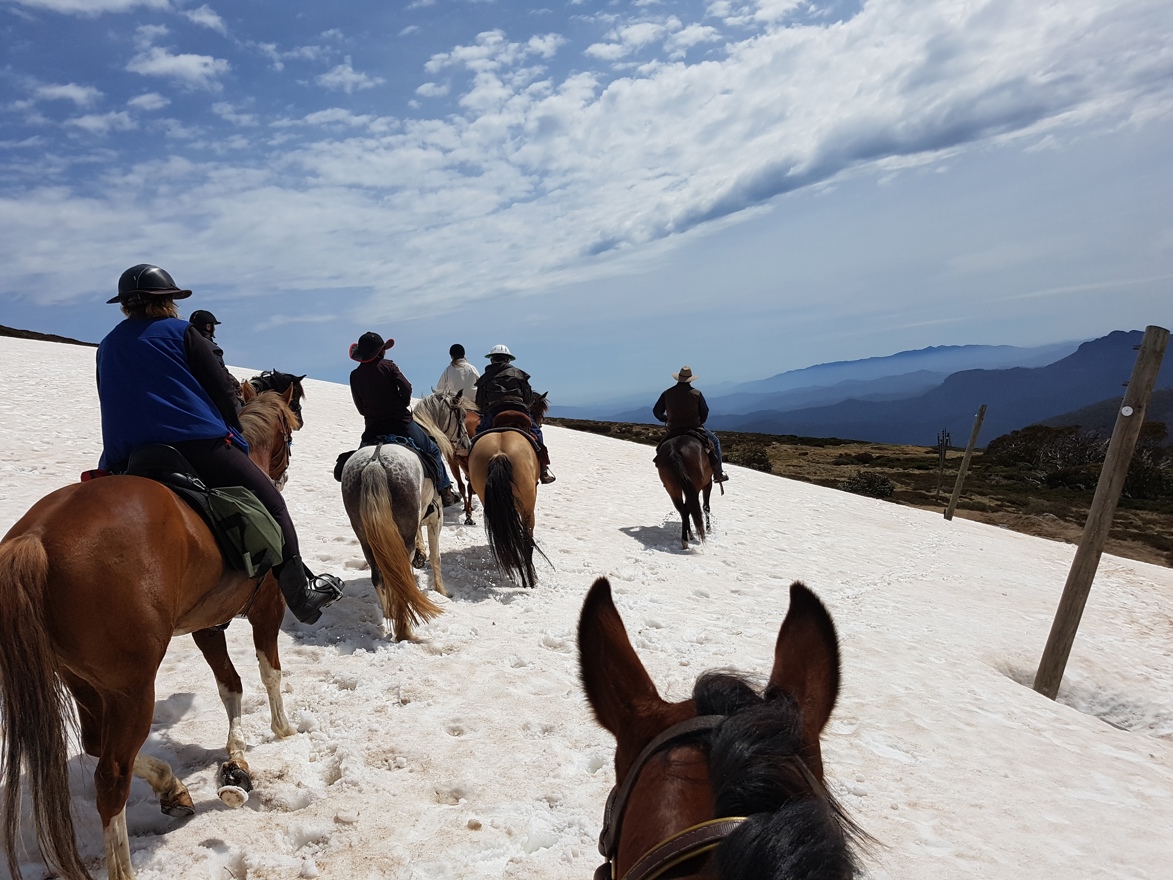 "He enjoys the work. We go towards Mount Stirling and the Howqua River near Mansfield. He's been up to Craig's Hut, ridden through the snow, and had no problem with river crossings. Along the Howqua river we might do 30-odd river crossings a day and the first time we approached one I didn't know how it would go. Buddy went straight in, looked left and right, and off he went. And the first time he saw snow he didn't care either – he just walked straight through it.
"He is a pleasure to have around on those trips. I don't think every thoroughbred horse is going to suit trail riding, but Buddy has found his niche."