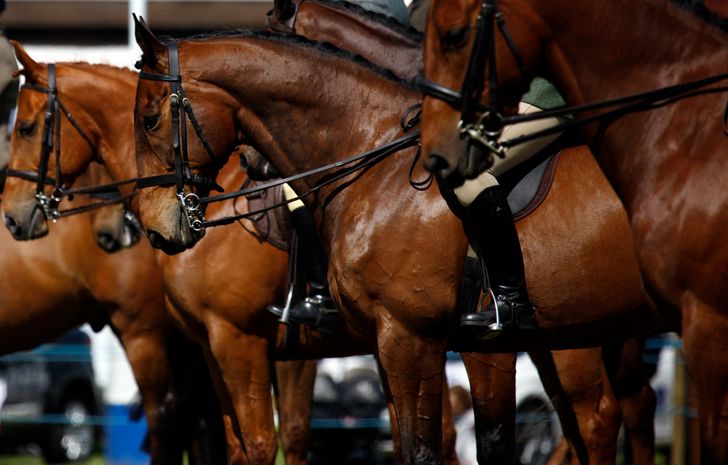 Success stories
17 August 2021
•
Written by
Keith Hillier
In the past decade Racing Victoria has expanded its Off The Track Program into a rapidly growing list of new career opportunities for thoroughbred racehorses post-racing. Top off-the-track performers in different equestrian disciplines were recognised in Equestrian Victoria's recent annual awards, highlighting their continued popularity amongst the equestrian fraternity.
Thoroughbreds have been a mainstay of the Australian equestrian landscape for decades, popular with show riders, showjumpers, eventers and dressage riders alike– all disciplines that are overseen in this state by Equestrian Victoria (EV). Racing Victoria (RV) has sought to amplify this relationship in recent years, promoting the thoroughbred as the ideal equestrian athlete.
RV's Off The Track Program (OTT) has enjoyed a long and successful partnership with EV, which provides additional recognition and rewards for those equestrian riders who are succeeding with their OTT thoroughbreds across all equestrian disciplines and levels. The most recent EV awards were announced in November 2020, with categories including OTT Acknowledged Retrainer of the Year, OTT Showhorse of the Year, OTT Dressage Horse of the Year, OTT Jumping Horse of the Year, and OTT Eventing Horse of the Year.
Last year's Lady of Racing award winner Fiona McIntyre added a second major acknowledgement in 2020 for her outstanding dedication and commitment to the welfare and care of racehorses post-racing by claiming the OTT Acknowledged Retrainer of the Year.
Balancing full-time work and her retraining commitments, Fiona has long been flying the flag for OTT horses as she is a passionate advocate for the thoroughbred and their post-racing careers, which she says are endless given the opportunity, time, and correct training.
"Every racehorse can have a purposeful second career after they have retired from the track. It's just a matter of finding the right fit for each individual horse in terms of vocation and matching "their personality" to the right discipline, to provide the best possible opportunity to excel whether that be as a competition horse or simply a pleasure horse," she said.
Every racehorse can have a purposeful second career after they have retired from the track. - Fiona McIntyre
Based just out of Geelong, Fiona has a great track record in retraining OTT thoroughbreds, teaming up with well-known racehorses including Sirmione and Precedence who competed in four Melbourne Cups for the late Bart Cummings.
Australian Olympic eventing rider and Victoria Racing Club Ambassador Amanda Ross was awarded both the OTT Event Horse of the Year and OTT Dressage Horse of the Year for her work with mare Koko Popping Candy, or Zarzy, as she is affectionately known.
While eventing is Amanda's (and Zarzy's!) primary focus, they compete in many dressage and show jumping competitions as part of their cross-training, leading to the Bianconi mare's recognition in both the eventing and dressage categories.
Adam Prime's horse Saddle Up Smudge was named the OTT Jumping Horse of the Year. Adam, a teacher at St. Joseph's secondary school in Echuca, paid $600 for the 10-year-old retired thoroughbred who raced four times as Praire Sky before retiring from racing in 2013.
But Adam saw a fresh future for him. He saw a horse with attitude, presence, amazing movement with a balance of bravery, care and ability. He helped him develop quickly with his safe jumping technique that won him the 2018 thoroughbred event at Equitana, held at the Melbourne Showgrounds.
As competition got tougher, Saddle Up Smudge got more relaxed and confident. Adam shares a common interest in equestrian riding with his wife Jervaise and sons Hamish, 16 and Darcy, 12. The family has an interesting nickname for the horse; they named him 'Smudge' because the star on his forehead is off centre. All the family shared the thrill of Smudge winning the OTT Jumping Horse of the Year award.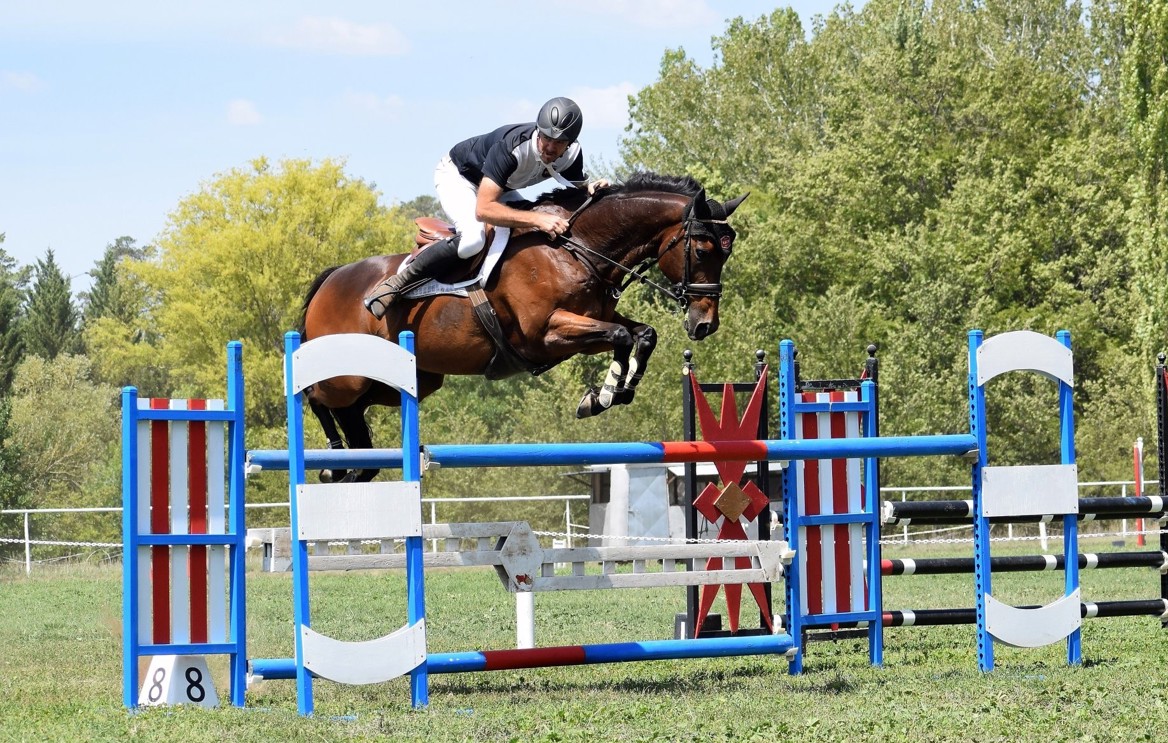 Natalie McKay produced the OTT Show Horse of the Year, St Andrews (NZ), who finished his racing career under the care of Queensland trainer, Marcus Wilson, and had won more than $65,000 during his racing career. Queenslander Adam Oliver, a horseman with a respected eye for a show horse, told Fiona McIntyre he was a natural.
Fiona, who also had a keen eye for a show horse prospect, agreed before St Andrews (NZ) had taken half a dozen strides. Ridden by his new owner Natalie McKay, he went on to become the Reserve Champion Hack at the Canberra Royal Show, won the OTT class at Equestrian Australia's national horse and rider championships and won Reserve Champion Large Hack at Barastoc Horse of the Year at Werribee for the last two years.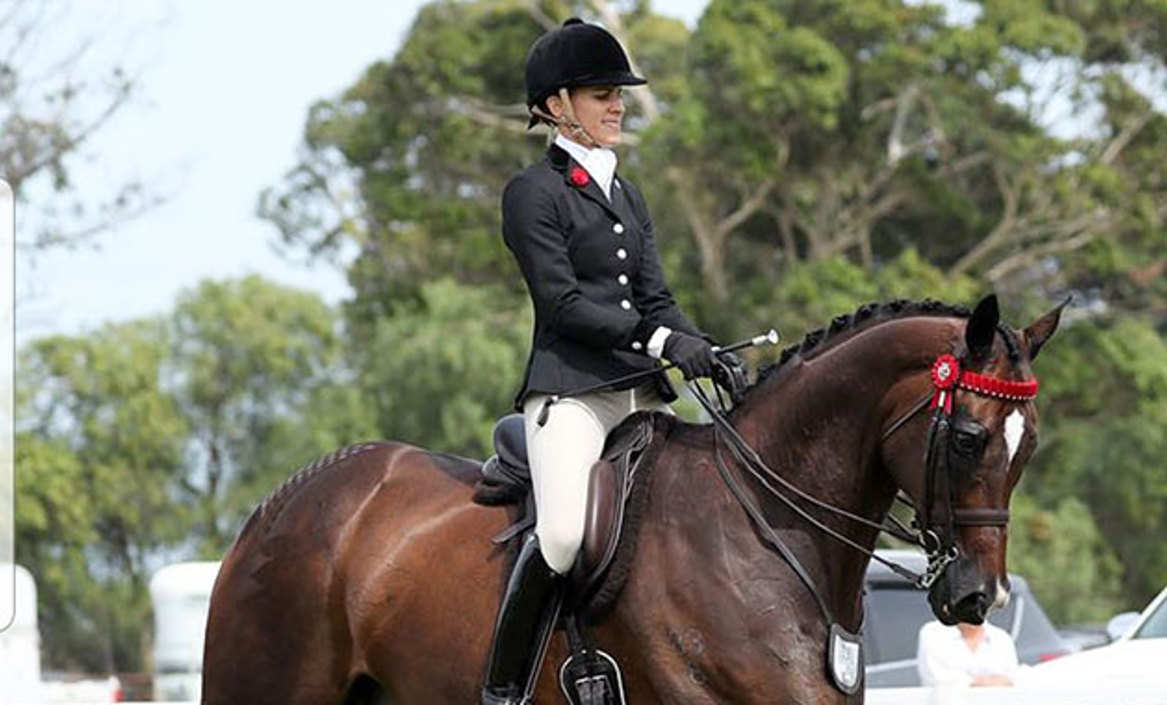 RV's Post-racing Initiatives Officer Melissa Ware is passionate about the post-racing careers ahead for retired racehorses and is responsible for RV's OTT program.
"These awards give us a valuable opportunity to recognise the top achievers in each sport and celebrate the success of off-the-track thoroughbreds in all four disciplines.
"The winners this year are all very accomplished in their chosen field and we are delighted to endorse their ongoing success," Ware said.
RV continues its longstanding association with EV by extending its OTT naming rights sponsorship. OTT will sponsor more than 150 equestrian events in which 4,500 retired racing thoroughbreds will compete. Collectively former racehorses have made more than 15,000 appearances at Victorian equestrian events since OTT was established in 2012, proving just how valued these equine athletes are to the riders who love them.