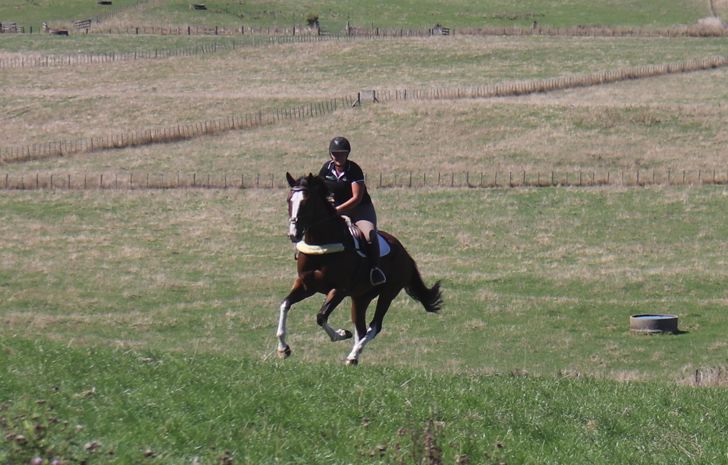 Where EventStars are made
17 August 2021
•
Written by
Robert Fedele
Over a decade ago, Gina Schick spotted a gap in the market when it comes to rehoming former racehorses in New Zealand, launching an operation that today retrains hundreds of retired racehorses each year for a new direction in life
Based in Cambridge, New Zealand, EventStars has become the go-to for local racing stables looking to find pathways for their horses once they finish racing.
A talented horseperson who used to ride trackwork for leading trainer Murray Baker, the idea for the business venture grew over time, starting with Gina breaking in Kaimanawa ponies, wild horses that roam the Kaimanawa ranges on New Zealand's North Island, to help fund her university law degree.
Next, Gina came across an ad for a free thoroughbred in the local newspaper, a two-year-old with a wind issue who was spruiked as "the ideal farm hack". She got the horse, retrained him and found him a new home in eventing, which involves competition across dressage, cross-country and show jumping, where he rose to among the top in the country.
As time went on, and word of mouth spread, Gina was offered more former racehorses to re-educate and sell to a new home.
It's always the challenge of getting a horse and seeing what you can make it into. - Gina Schick
"A lot of the horses I was getting at that point I had ridden in trackwork or seen at the track, so I knew them quite well. Eventing's always been my first love and I could see there was a real demand for thoroughbreds."
It was Gina's husband, Windsor Park Stud owner Rodney Schick, who encouraged her to expand the successful model about 15 years ago. She bought a 10-acre farm across the road from the stud farm and invested in facilities including an arena and jumps paddock, to get the property up and running.
Horses are a blank canvas when they arrive off the truck at EventStars. Over a three -week education program, they are put through their paces in order to determine the best place to rehome them. The operation is a hive of activity, with a team of skilled riders working dozens of horses each day.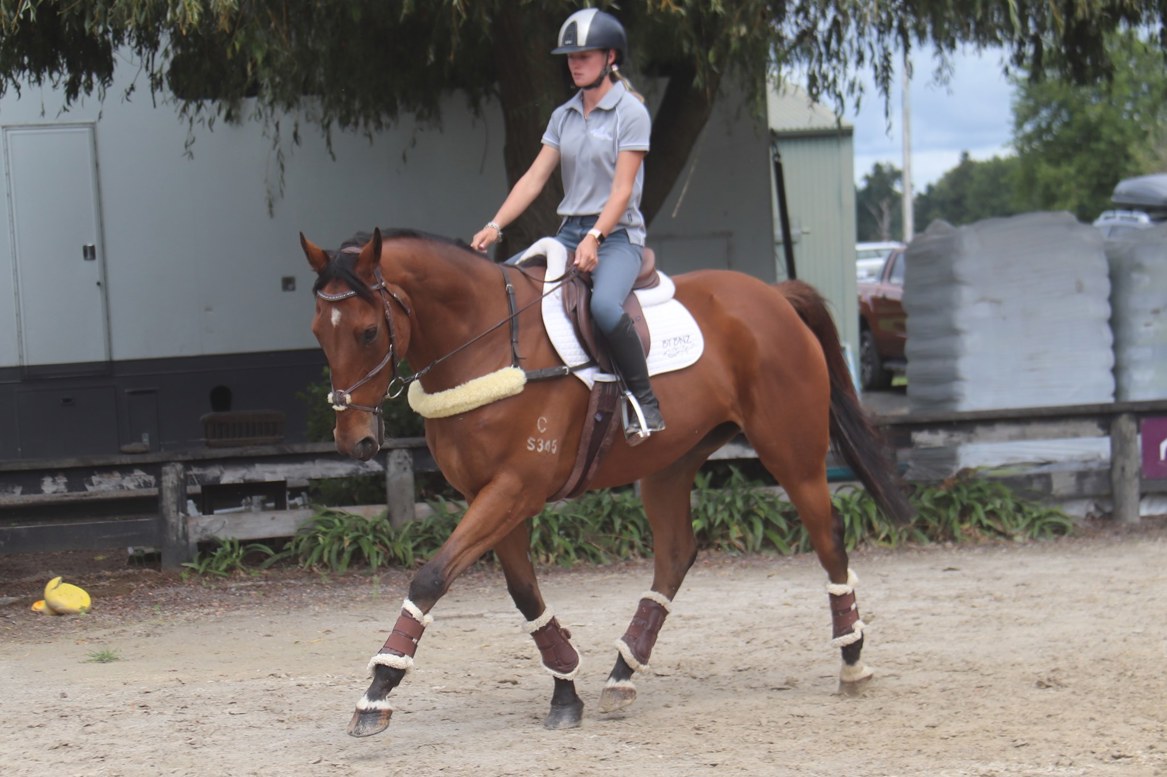 "I only have two criteria," Gina says. "They [the horses] have to be sound and healthy, and they have to be sane."
Basic assessment includes everything from jumps in the arena to cross-country jump schooling and riding down the road or on the beach.
"If he or she is going to be more of an all-rounder, happy hack, then we need to get out on the road to check how they go in a group," she explains.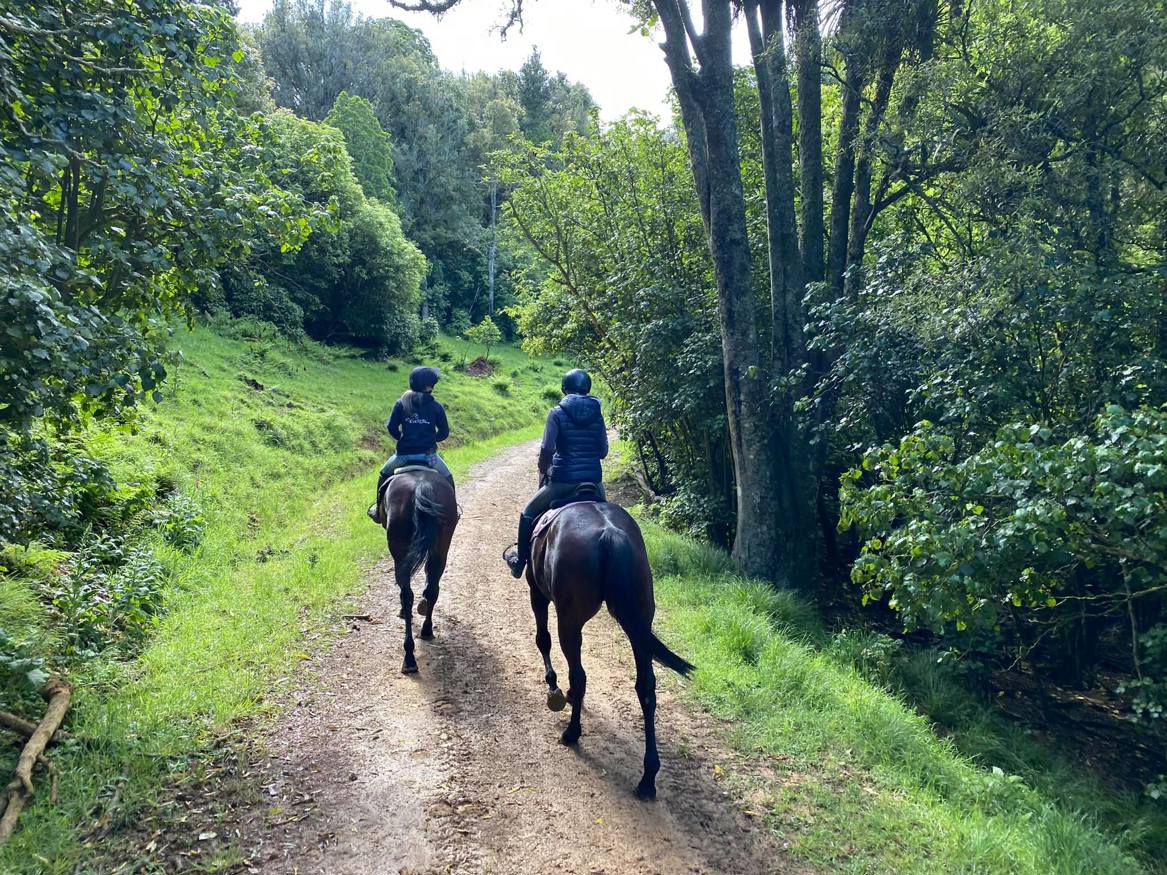 "If they're more of an eventer, we need to go over bigger fences and that sort of thing. It's very individual, depending on the horse."
During retraining, horses are kept outdoors in paddocks and fed a high-fibre diet. Maintaining their health can include massage, a visit from the dentist, or the use of ice boots.
Gina describes racehorses as genuine, versatile, brave and straightforward, making them ideal for a new life off the track in an appropriate setting.
"They're horses, they love to work and they've been looked after so well their whole lives with a lot of human contact while they've been racing. So they really enjoy a job and I think it's a shame to see them retire at five and seven years old when they could have another 10 to 15 years plus in them."
Nowadays, about 350 horses pass through the EventStars system each year. The majority are sourced from New Zealand trainers but in recent years the Hong Kong Jockey Club has jumped aboard, chipping in about 80 horses each year for rehoming.
Graduates end up in a variety of new homes. A large number move into the show ring, while others find a second career in show jumping, eventing and dressage. Some head to pony clubs or become cherished farm hacks.
Over the years, Gina has managed many racehorses who have gone on to become successful equestrian horses, with two ending up competing internationally with New Zealand equestrian rider Tim Price.
She says certain sire lines, such as any horses descending from Grosvenor or Volksraad, typically make good jumpers.
EventStars is a stepping-stone for some of New Zealand's most high profile racehorses. Gina kept one of them for herself, Group 1 winner Start Wondering, and he now assumes the role of lead pony around the farm while also enjoying the hunt field and show-jumping too.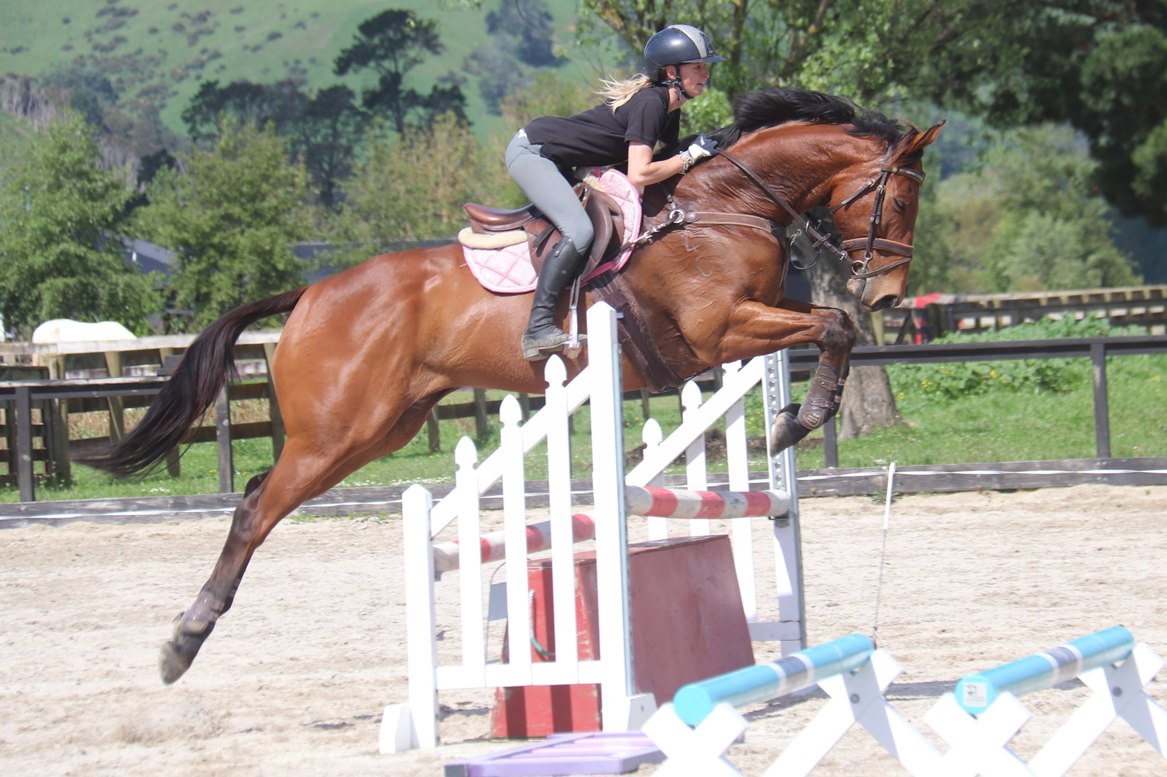 "I've had some Group 1 winners through here and there's something different about them. They're easy to deal with generally and with those ones I feel a real sense of responsibility to make sure that they end up in great homes."
Gina exclusively promotes the business through Facebook, with the platform allowing her to share constant updates, including videos, on the progress of horses for sale with more than 31,000 followers.
The job is demanding, but one which she believes makes a real difference.
"It's something you do for the passion more than anything," she says.
"I run it off my own bat. It's my own ship. I'm very proud of what it achieves."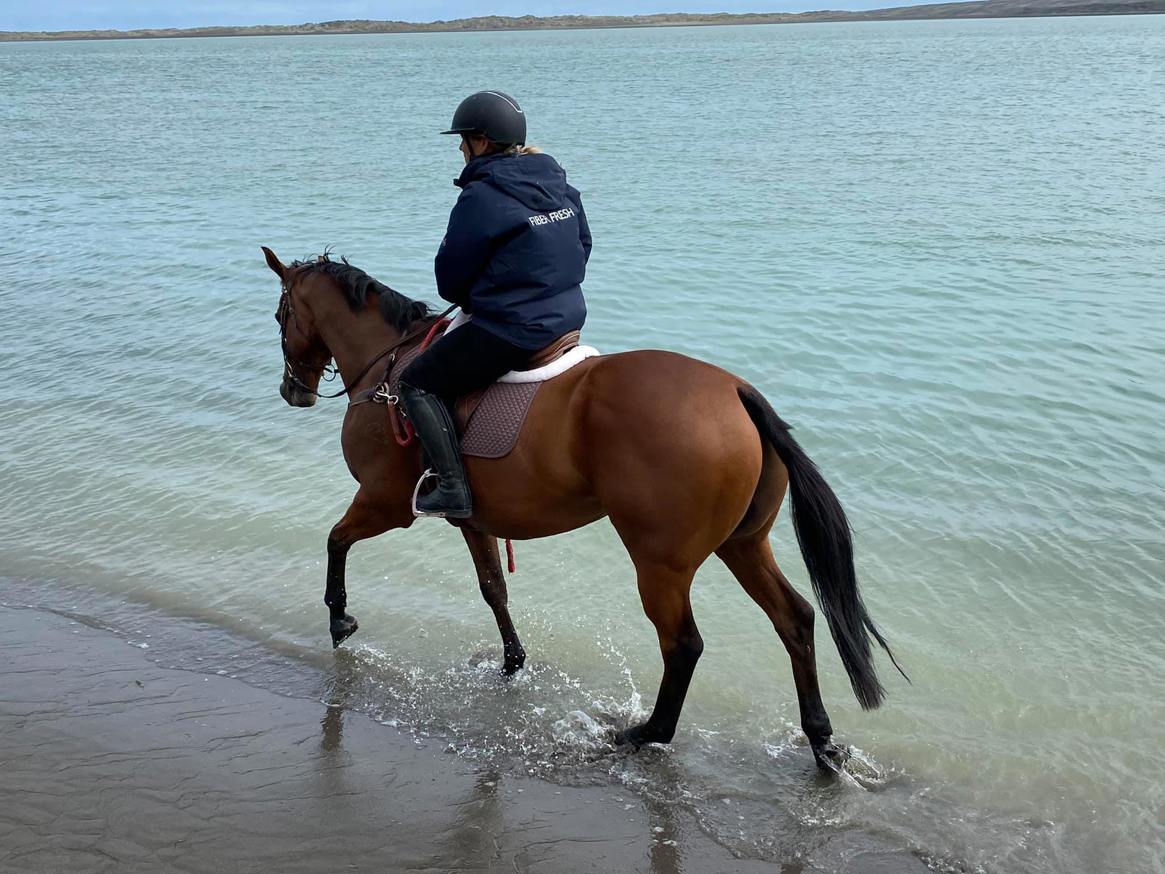 While Gina only spends a short amount of time with the racehorses before moving them on, she admits it's always hard to say goodbye.
"Every day is so unique, no two are the same," she says when asked what she loves the most about the job.
"Mostly, it's when you get new arrivals. When they walk off the truck it's like 'whoa, what's this one going to be?' Are they going to be an amazing mover? Are they going to have a great jump? Just unwrapping them and seeing what they're good at is the best part."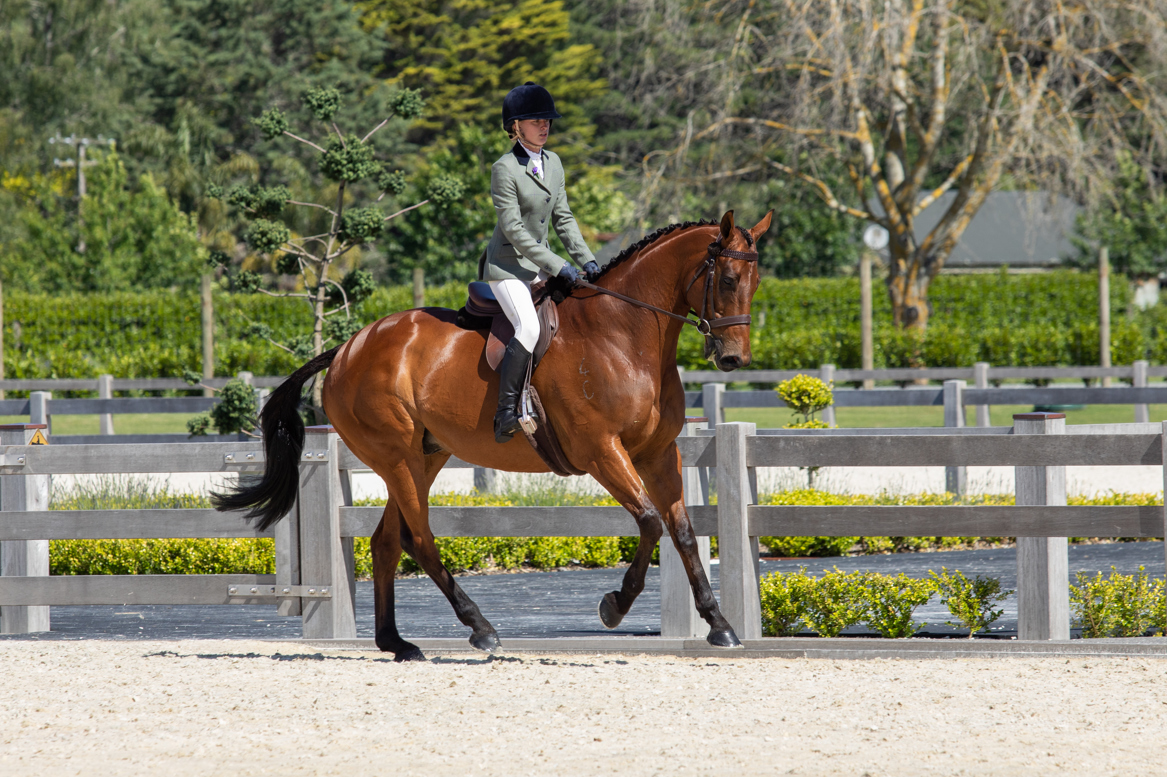 (All images courtesy of EventStars)