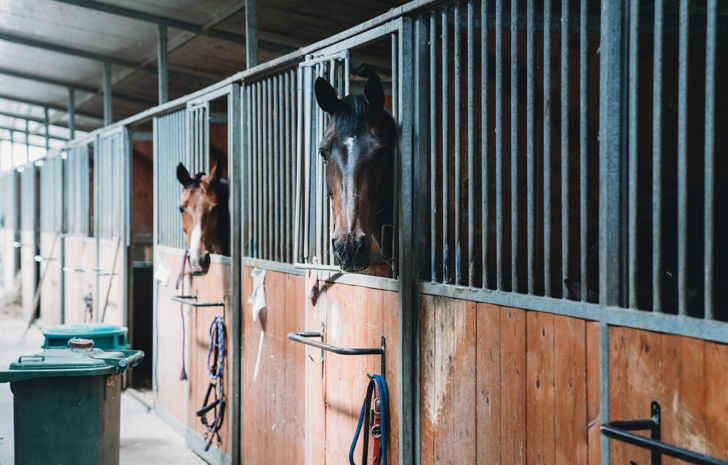 A helping hand
17 August 2021
•
Written by
Michael Lynch
Racing Victoria's valuable acknowledged retrainers work tirelessly to transition retired racehorses into new careers. To enable an increase in the number of horses retrained each year, RV has recently introduced funding designed to ensure retrainers can continue to take on, care for and retrain the maximum number of off the track thoroughbreds.
Racing Victoria (RV) has worked hard in recent years to boost its Off The Track Program (OTT) to ensure that the maximum number of former racehorses are retrained, rehomed and repurposed in the best possible environment as soon as their racing days are over.
The sport's social license depends on its integrity, and welfare is a key part of that integrity, as RV board member Kate Joel explains.
She has had more than a half century of riding and caring for thoroughbreds and ex-racers, from her days as a youngster in Western Australia when she rode trackwork before going to school, to competitive times in the world of eventing and show jumping where she used retrained racehorses.
Now, she is chair of RV's Integrity Council and it is a job that is close to her heart.
As such, she is closely involved in RV's Retrainer Capacity Expansion Grant Program, a $200,000 funding package that allows RV Acknowledged Retrainers to apply for financial support to expand their premises, improve their facilities or to grow their team.
The whole idea, as Kate and Emily Aitkenhead, RV's Racehorse Transition Coordinator point out, is for the state's retraining infrastructure to be improved so that more horses than ever can be professionally prepared for other roles in the equestrian world.
"This program is about providing our acknowledged retrainers, those whom we have already approved, with support to give them the time they need to work with these horses to make them suitable for pony club or eventing or another discipline.
There are strict controls around it to ensure there is integrity in the system and the horses' needs will be met. - Kate Aitkenhead
Aitkenhead is responsible for running three of RV's post-racing welfare initiatives – the RESET Program, Acknowledged Retrainer Program and the Retrainer Capacity Expansion Grant Program.
"Most retrainers are reliant on the re-sale of the horses they train or a second job to sustain their business. Retraining horses is not a lucrative option but the retrainers are committed to providing positive post-racing outcomes for all our wonderful off the track thoroughbreds, all for the love of the horse," she said.
"Quite often, being able to grow their business by expanding their facilities is out of reach for them. The grant program has given them the opportunity to commence capital improvements for their properties, which will enable them to expand their capacity and enhance the quality of their retraining.
"They were also able to apply for funding to take on a new staff member or purchase equipment to increase efficiency, which is a big help for them to take on more horses.
"The maximum individual grants available from the $200,000 fund was $50,000. Applicants had to provide 20 per cent of the total project cost for capital improvements.
"We had an overwhelming number of strong applications. It was difficult to short list the applicants but I believe the recipients' projects selected will have a positive impact on creating greater opportunities for former racehorses to be re-educated for their perfect second career.
"Some of the recipients are using the funding for fencing and to create new paddocks, which is a great way of being able to take on more horses. One of the successful applicants is building a whole new barn with six stables, walk-in/walk-out yards, tie-ups, wash bay, feed room, storage ... everything she needed but didn't have.
"Another recipient is using the funding to develop an undercover round yard and workspace with tie-ups, so you can work and handle horses in all weather conditions and start the off the track horses in a safer area, rather than taking them out in the arena with all the other horses straight away," Emily said.
One grateful recipient is retrainer Jade Willis, who bought her property in Barnawartha, near Wodonga, 18 months ago.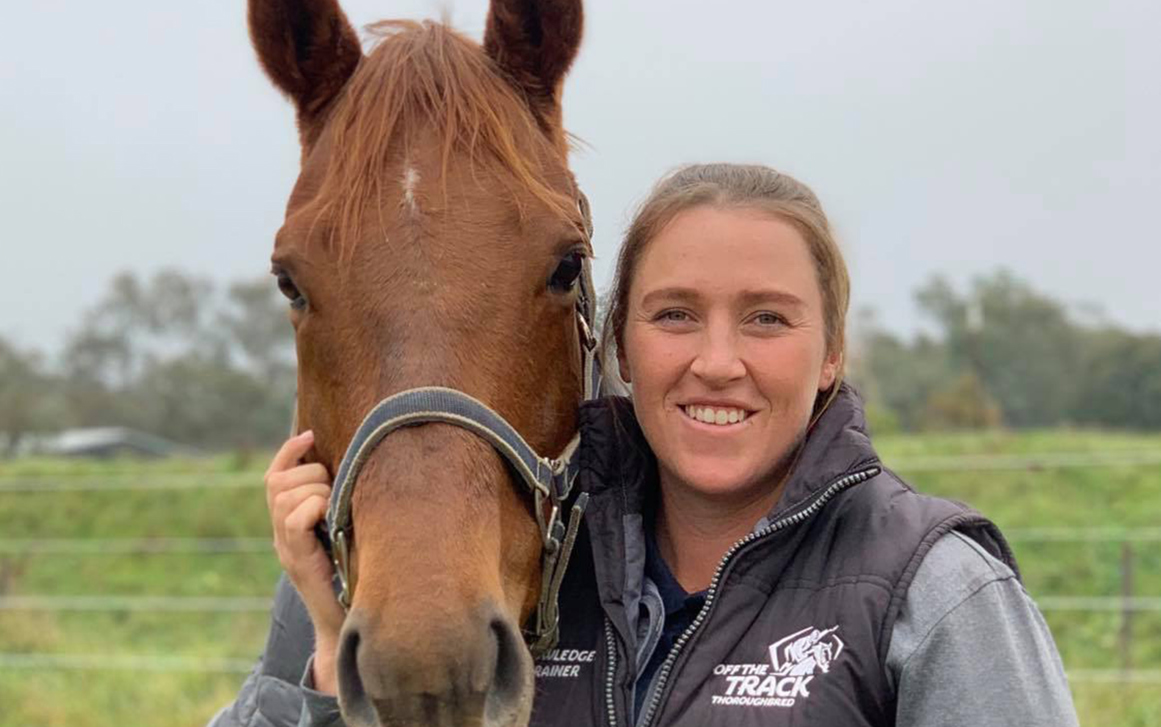 "I have been trying to slowly develop things stage by stage. To get the grant now is amazing, I will be able to finish all the fencing and get the rest of the property in order. It will mean I am able to take in and retrain more horses.
"I received nearly $40,000, this will help me build eight smaller paddocks and one large stallion paddock, where I can tip the horses out to spell and have a rest when they come from racing. I will have 11 paddocks in total.
"This will help me increase my rehoming numbers. In the last calendar year I rehomed 96 horses, and when I have the new paddocks built, I'm hoping to rehome 150 to 160 horses each year," said Jade.