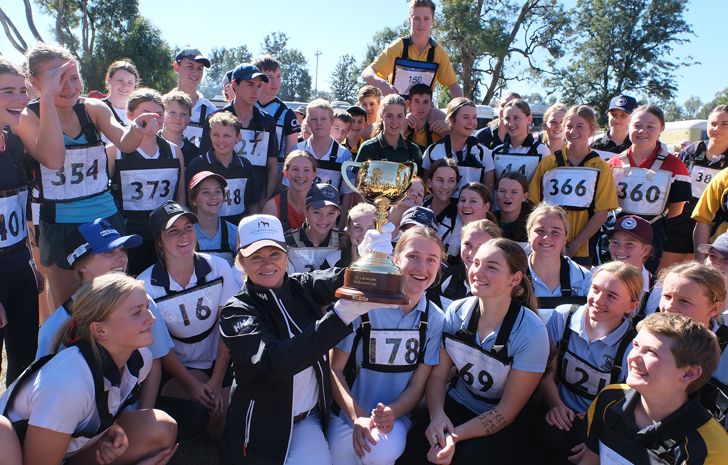 The Lexus Melbourne Cup Goes To The Coona Expo
The Lexus Melbourne Cup made a special visit this year to be a part of the North West Equestrian Expo in Coonabarabran.
The North West Equestrian Expo, known to most people as simply the Coona Expo, began as part of a field day for students at Coonabarabran High School in 1991 under the tutelage of agriculture teacher the late Terry McGoldrick on the school oval. The equestrian component proved so popular, it was held across the road at the Showground the following year with the school fielding its own equestrian team. Expo had begun. It now attracts up to 600 riders and more than 700 horses annually to the town on the Newell Highway adjacent to the Warrumbungle National Park, home to the world-renowned Siding Spring observatory. Riders represent their schools and travel from state, Catholic and independent schools throughout NSW and southern Queensland.
The Lexus Melbourne Cup was arranged in a collaboration between major sponsor Thoroughbred Industry Careers and the Victoria Racing Club, who had to move mountains to get it here due to lockdown.
Coonabarabran, 450 km northwest of Sydney, comes alive for the five days of equestrian competition in late May/early June. Local businesses strongly support the event. Riders, their horses and school support teams all stay locally. Many choose to camp on-site while motels are often booked out. Horses are accommodated in stables and open yards. Expo is run by an incorporated body of volunteers including representatives from the local high school and pony club, the Showground trust and members of the local equestrian community. Expo aims to cater for riders of all abilities within each equestrian event. It's not unusual to find a one-star eventer trying their hand at polocrosse.
The event is run by 100 volunteers over the four days. These photos show some of the highlights with this year's Lexus Melbourne Cup at the iconic event.