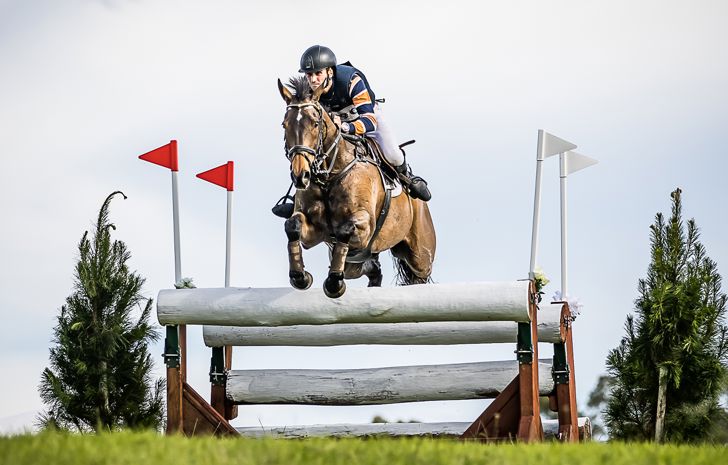 Thoroughbreds to the fore at the Sydney International Three Day Event
8 October 2021
•
Written by
VRC
The VRC partnered with the Sydney International Three Day Event recently to celebrate the achievements of the thoroughbred at elite level equestrian sport.
The recent Sydney International Three Day Event saw world-class competition as Australian-based Tokyo 2020 Olympic hopefuls descended upon the historic Sydney International Equestrian Centre as they prepare for potential team selection.
The Kohnke's Own CCI4*-L was won by Sam Woods riding thoroughbred Cage Fighter, while the CEVA CCI3*-L competition was won by the thoroughbred Dreamcatcher, who was ridden to victory by Niki Rose.
As well as being the overall winners in their respective classes, the VRC honoured both Cage Fighter and Dreamcatcher as the Best Performed Thoroughbreds in a celebration of the success of the breed in elite level eventing.
Each took home a $1000 cash prize, a Kennedy Oaks Day 2021 Hospitality Package and were presented with a rug by Australian Olympian and VRC Ambassador Amanda Ross.
VRC Chief Executive Officer Steve Rosich said the Club is proud to celebrate the achievements of former racehorses at the highest levels of equestrian sport.
"The Best Performed Thoroughbred award acknowledges the versatility of our equine athletes who started their competitive careers on the track and we are delighted to support this world-class competition."