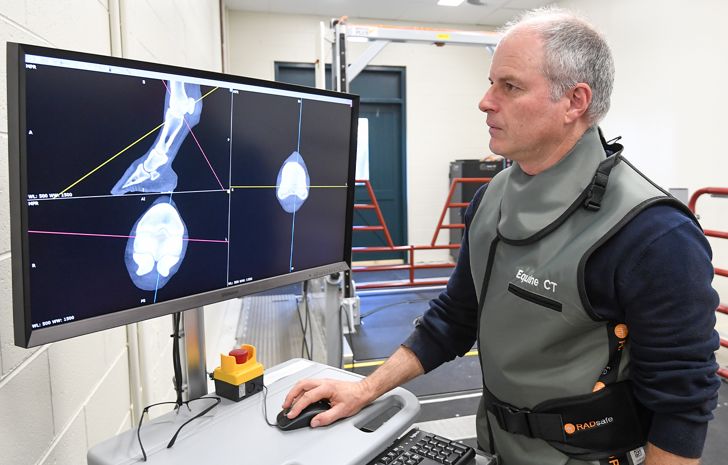 How the standing CT scanner is helping detect limb injuries in horses
Racing Victoria (RV) introduced the standing CT scanner in 2019 as part of its ongoing commitment to better understand and reduce limb injuries in horses.
 As a result of its ongoing Equine Limb Injury Prevention Program, RV together with the University of Melbourne (UoM) and the State Government invested $1.27 million in the purchase and construction of a standing CT scanner at the UoM's U-Vet Equine Centre in Werribee. The first of its kind in Australia, the scanner is designed to help in the early detection of limb injuries that have the potential to become serious or fatal.
This video illustrates the use of standing CT scanner and features insights from Professor Chris Whitton, Head of the UoM's U-Vet Equine Centre into the research being conducted to help trainers determine safe levels of training for horses while maintaining fitness to reduce the incidence of injury.
All horses – local and international – running in this year's Melbourne Cup will undergo a standing CT scan as part of the increased safety measures introduced this year.