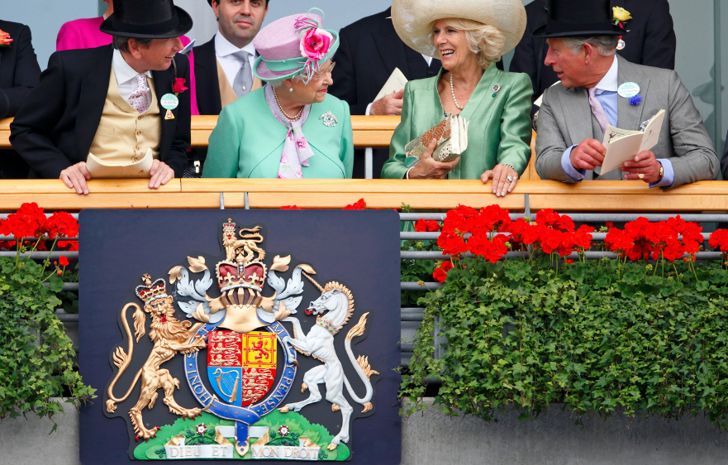 All the King's horses
19 June 2023
•
Written by
Patrick Bartley
While the passing of Queen Elizabeth II in September last year has left a hole in many aspects of her reign, the appearance of a strong, tough Australian filly at this year's Royal Ascot meeting may soften the blow of it being the first without the former monarch.
Speaking exclusively to the VRC from the United Kingdom, John Warren CVO, Bloodstock and Racing Advisor to The King and Queen Camilla, admitted that the absence of Queen Elizabeth will be
felt across all days of one of the world's most celebrated carnivals.
"The late Queen Elizabeth loved attending Ascot and hardly ever missed a day, right back from when she was a teenager.
"With its long history of Royal patronage, we are delighted that King Charles III along with Queen Camilla will carry on the tradition of attending Royal Ascot again this year.
"His Majesty has taken on the late Queen's horses along with the Queen Camilla.
"They'll be looking forward to the build-up to Ascot with the hope of having some exciting runners over the week," Warren said.
Warren is also excited about this year, especially due to the presence of a number of Australian horses. Coolangatta, who has been one of Australia's favourite sprinters in her short, but highly successful career, is now preparing for a tilt at the King's Stand Stakes, one of the world's most revered sprinting events.
The presence of Coolangatta has not been lost on the King and Queen Consort, either, as Warren explains.
"Having bred Coolangatta we (the Royal Family) are very excited to hear the news that she is being aimed at the Group 1 King's Stand Stakes on the opening day (Tuesday 20 June, with the carnival concluding on
Saturday 24 June).
"We only have a few mares in Australia under our Highclere Stud Australia banner but have been fortunate enough to have bred such a remarkable filly who had been beautifully trained by Ciaron Maher and David
Eustace," he said.
Senior British Horseracing Board executive, Nick Smith explained how the Royal Family celebrates Ascot. "Whilst of course it was a shame (last year) that the late Queen was not well enough to come to Royal Ascot in the final year of her reign, there were lunches at Windsor Castle and the Royal Procession took place each day with members of the Royal Family leading it, including the now King and Queen Consort on
one day and the now Prince and Princess of Wales on another.
Royal Ascot is very much a family visit, but as a private one, the exact details of who is attending each day isn't confirmed until much nearer the time."
From Hong Kong, Hall of Fame trainer David Hayes remembers Her Majesty Queen Elizabeth as a devoted owner who had thoroughly studied the pedigrees and the grade of races that her horses with him
were contesting.
"She was most fastidious at studying her horses that were coming to me to be trained and knew their pedigrees and, to a large degree, their capability."  Trainer David Hayes 
I met her through John Warren who was instrumental in establishing a relationship with the Royal Family."
"But I was always taken by the fact she would ring, sometimes late at night, to discuss the performance of a horse that day or a performance going ahead. I was so appreciative at training, not just for the Queen, but for a woman who studied the backgrounds of the horses I had in my yard," Hayes said.
Hayes said that he remembered Queen Elizabeth visiting his father's state of the art property in the Barossa Valley of Adelaide called Lindsay Park.
"I was a young bloke, and I must say, Dad and Mum moved me out of the way when the day arrived. But I'll never forget it and Dad was so proud that she was taken by the facilities that we had and especially the boxes that looked out over the valley.
"Dad said at the time, 'The Queen turned to me and said 'do you know Colin, all your horses have a room with a view, and isn't that marvellous'," he said.
The Hayes family, on behalf of the Australian people, donated a filly that was called Australia Fair, as part of the Silver Jubilee celebrations in 1977.
This year some of the finest racehorses in Australia are tentatively looking to make the journey to Royal Ascot after so many Australian horses have been successful or very competitive during this week of racing that is followed by racing people across the nation.
Astute bloodstock agents from Europe, Asia, America, New Zealand and Australia will be trackside monitoring all the results, not only racehorses and stallions of the future, the fillies and mares are just as much in demand for their wonderful pedigrees.
No one can doubt the enthusiasm that the likes of John Warren has for this year's meetings. Noted as one of the finest horsemen and judges of horseflesh, this year's carnival will indeed be a different one.
"It certainly would be remarkable if she (Coolangatta) makes the line up as she has a tremendous group of sporting owners, and we can't imagine anything more exciting if she happened to pull it off," Warren said.
However, if the appearance of Coolangatta in this year's King's Stand Stakes can prove successful, there might not be a dry eye in the Royal Box.
DID YOU KNOW?
The origins of the Royal Enclosure at Royal Ascot can be traced back to 1807 when an area was reserved exclusively for family, guests and the Household of King George III to view the first running of the Gold Cup. The Royal Enclosure as we know it today was established in the mid-nineteenth century when the Emperor of Russia, Nicholas I, visited Ascot for the first time as a guest of Queen Victoria and her husband Prince Albert. The concern raised from an impromptu descent into the Winners' Enclosure by the Emperor, the King of Saxony and Prince Albert to examine the winner of the Queen's Vase, prompted authorities to enclose the area in front of the Royal Stand in 1845. Excluding the Royal Stand, this area immediately became the most exclusive part of the racecourse. (Source ascot.com)