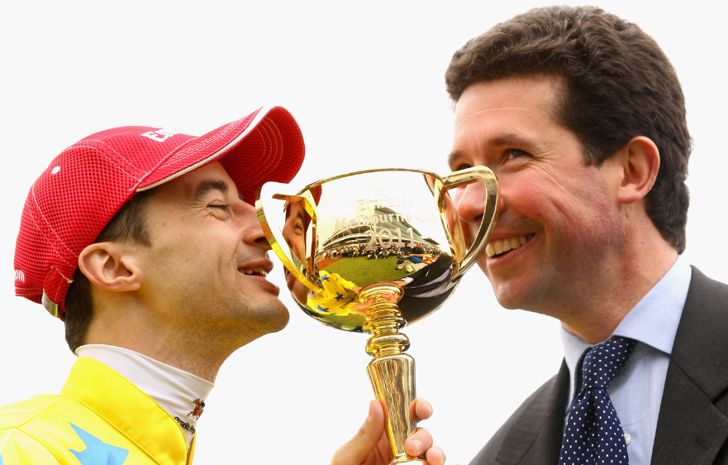 Dunaden, one of the Melbourne Cup's greatest victories
23 August 2023
•
Written by
VRC
In 2011, the Melbourne Cup bore witness to an extraordinary photo finish, with Dunaden engaged in a thrilling duel with another French-trained horse, Red Cadeaux. In a breathtaking moment, Dunaden managed to secure victory by the slimmest of margins – just a matter of inches.
This dramatic conclusion elevated the 2011 Melbourne Cup to one of the most memorable editions in the race's storied history.
Dunaden, a bay gelding, was born on April 26, 2006 in Ireland. He was sired by Nicobar and out of the mare La Marlia. Dunaden's racing career showcased his versatility and ability to compete at the highest level in a variety of racing conditions and distances.
Prior to his victory in the 2011 Melbourne Cup, Dunaden had already exhibited his talent in races around the world. He had competed in France, England, and even ventured to Australia earlier that year for the Geelong Cup. This international experience and adaptability played a significant role in his success.
Trained by Mikel Delzangles and ridden by jockey Christophe Lemaire, Dunaden's triumph in the Melbourne Cup marked a significant moment in both the horse's career and the history of the race.
Delzangles was amazed at the instant fame and recognition brought about by Dunaden's win, which he believes speaks to the unique significance of the race and its impact on both the Australian and international horse racing communities.