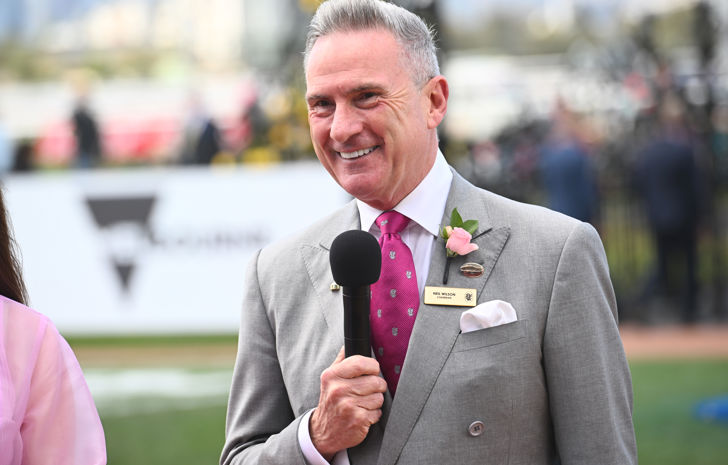 Interview : Chairman Neil Wilson speaks to RSN's Racing Pulse
16 February 2023
•
Written by
VRC
Live from the 39th Asian Racing Conference, VRC Chairman Neil Wilson spoke to Michael Felgate and Matt Stewart on RSN's Racing Pulse.
Mr Wilson addressed the recent commentary around dress regulations at the races, acknowledging that the members enclosure has dress regulations because "the overwhelming feedback we get from the vast majority is that they want the dress code to be at least what it is."
Outside of the members enclosure, Mr Wilson clarified that although people are not required to dress up, they often do, as it is an occasion where it is acceptable to do so. He also touched on the point that racing fashion is actually a fashion category all of its own, and a very important part of the industry.
Discussing the issue of price point for customers, Mr Wilson clarified that the VRC runs like any other business and particularly as a not-for-profit, with the aim to invest into the facilities and the Club. He emphasised that the VRC is simply passing on the rising costs from suppliers. The issue of getting a price that is within an acceptable range for customers, as well as maintaining a viable business is always being considered. "The message is really clear that we're not putting prices up to gain more, we're putting prices up to maintain that position that we've had."
He suggested that in order to address the issue of getting people back to the track, as well as others such as prize money, infrastructure and equine welfare, it would be helpful to have a conversation with the wider industry.
On the topic of rewarding on-course punters, Mr Wilson outlined the benefits that people who visit Flemington can have.
When queried about possible programming changes for the Spring Carnival, Mr Wilson stated that the Club is always looking for opportunities to improve, with the second part of November looking like a place that the industry overall can do better from a wagering point of view.
Mr Wilson noted that the VRC Board has some concerns about the impact that any changes to the Spring Racing Carnival program may have at Flemington, and believes that collaboration versus consultation is the way forward. The VRC is eager to be part of the conversation and share ideas around innovation and change, such as last year's successful TAB Champion Stakes Day and this March's three Group 1 race days.
Listen to the whole interview below.