Show the world your Melbourne Cup Carnival smarts by playing our free trivia games.
Win big cash prizes on all four race days!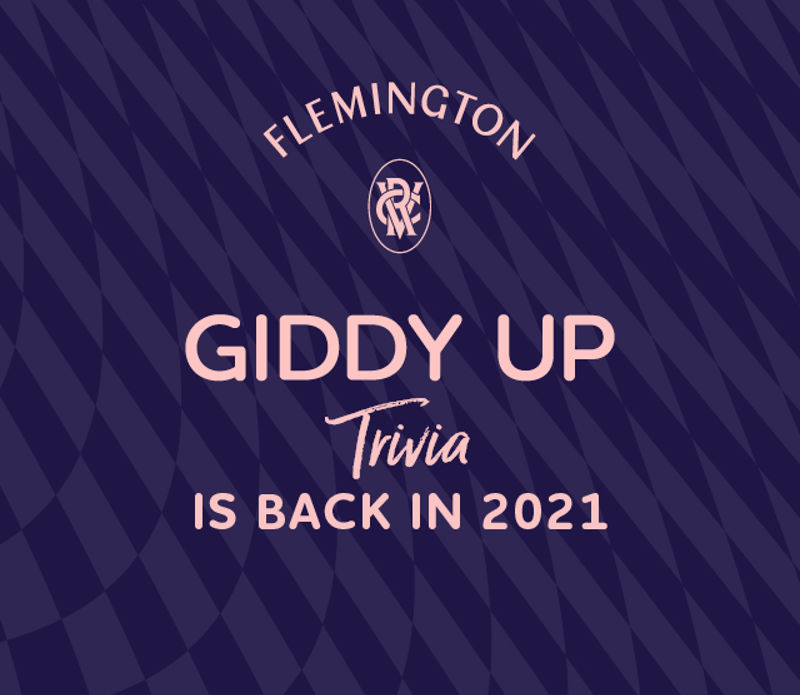 GIDDY UP
Question 1: Who knows more horse-racing trivia than anyone else?
Giddy Up Trivia will keep you smiling and guessing all through the 2021 Melbourne Cup Carnival. Heaps of cash prizes on offer for those who know it all -- and even to those who don't!
PLAY NOW
---
What is Giddy Up Trivia?
Search your memory for all the facts, figures and fabulous finishes from past Melbourne Cups and other races. Brush up on your leg-endary horses, jockeys, owners and more, and you could automatically be in the running to win your share of the $10,000 prize pool.
Here's how it works:
Simply sign up/sign in, and get ready to answer the brain-teasing questions we have lined up for each of the four race days of the Melbourne Cup Carnival.
Giddy Up Trivia is purely a game of chance - as long as you complete at least one of the trivia games in full, you're in the draw to win - no matter how many questions you answer correctly! It's all in fun and here to help make your Melbourne Cup Carnival that much more entertaining.
All players who complete a trivia game will go into a draw to win $250, with 40 winners to be randomly selected across Cup Week – that's a total prize pool of $10,000 waiting to be won!
VRC Members Trivia Bonus
VRC members also have a chance to win $250 cash-on-card prizes just by playing a Trivia game!
10 lucky members will be randomly selected at the end of each race day which represents a total $10,000 prize pool awarded only to members.