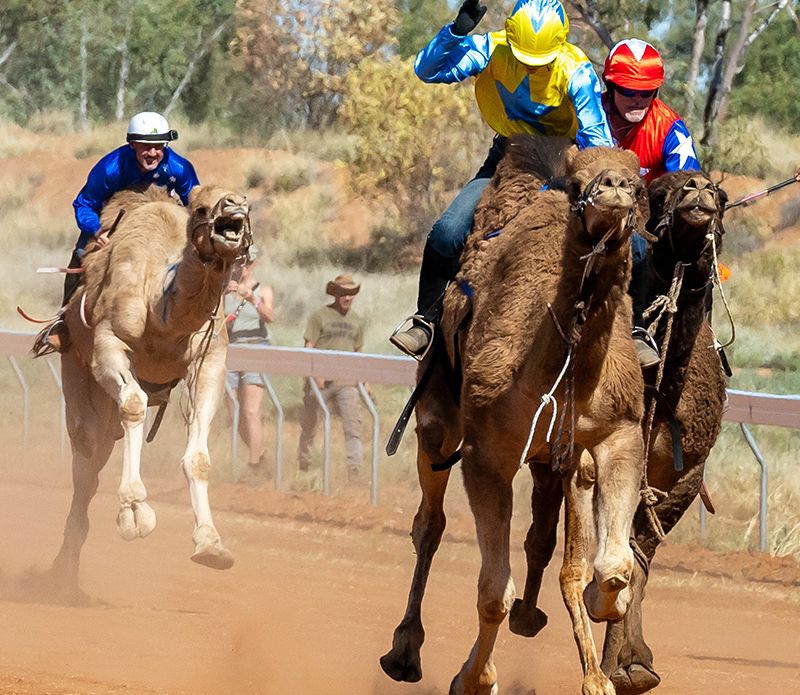 ABOUT THE DESTINATION
Boulia is a remote town in Western Queensland, known as the Land of the Min Min Lights, these mysterious, phantom lights appear on the darkest nights. It also famously hosts the annual Boulia Camel races, commonly known as the 'Melbourne Cup' of camel racing.
Saturday 15 July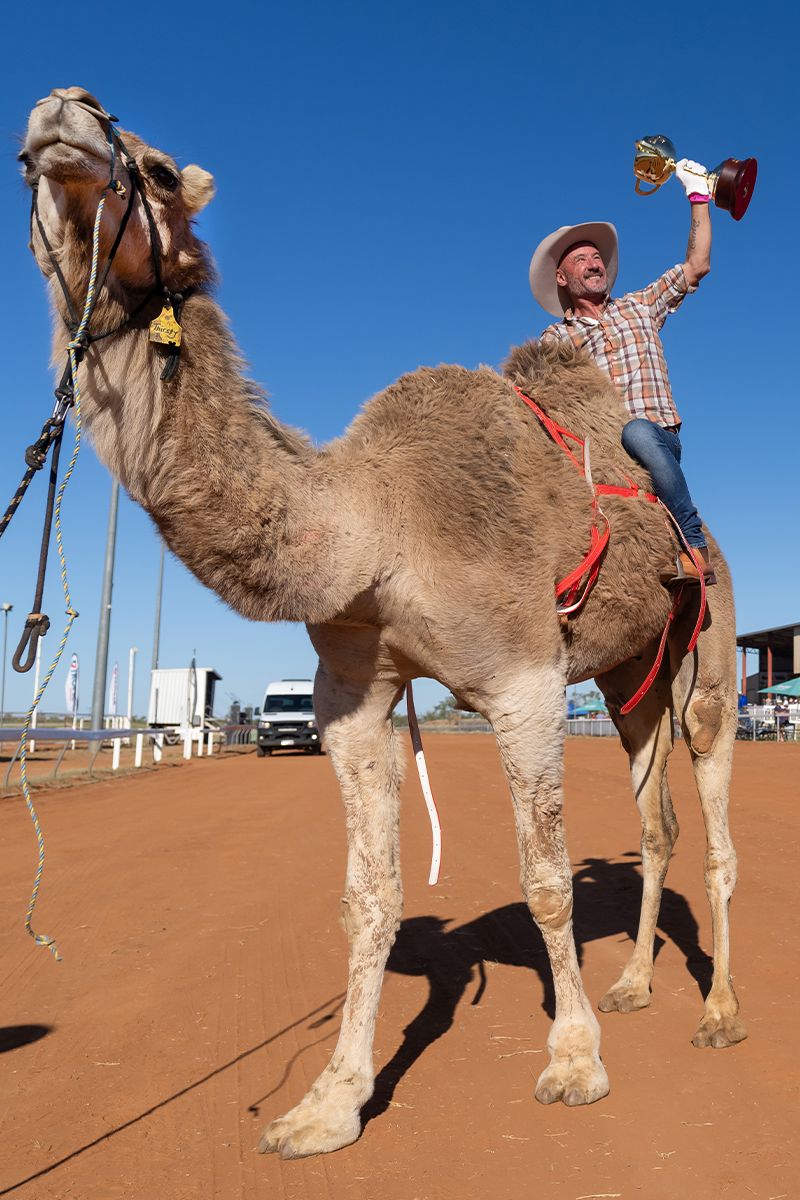 What happened in Boulia
The People's Cup began its outback adventure in Boulia on Saturday, where it attended the epic camel races to experience the excitement of a race day with the unique landscapes of Outback Queensland.
The Cup was trackside to watch the racehorse versus camel race, where racing legend Glen Boss presented the winner with their trophy. The Cup then made its way through the crowd to provide the community with a once-in-a-lifetime opportunity to get up close and experience the magic of the Lexus Melbourne Cup.
The Cup stopped by to enjoy some camel tagging and then continued on to enjoy the festivities before attending a meet-and-greet with local trainers and jockeys.
Boulia is a part of the Lexus Melbourne Cup Tour National Sweep, which sees 24 rural and regional Cup Tour destinations across Australia allocated a barrier for the 2023 Lexus Melbourne Cup.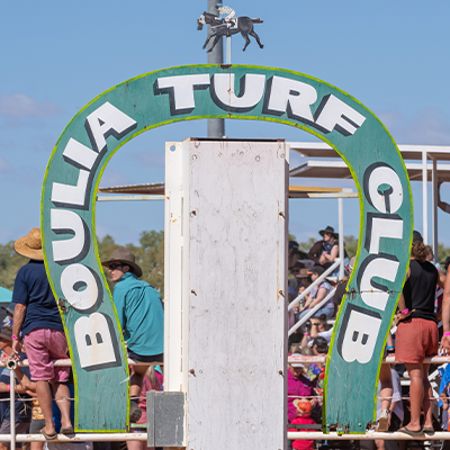 Moments from Queensland