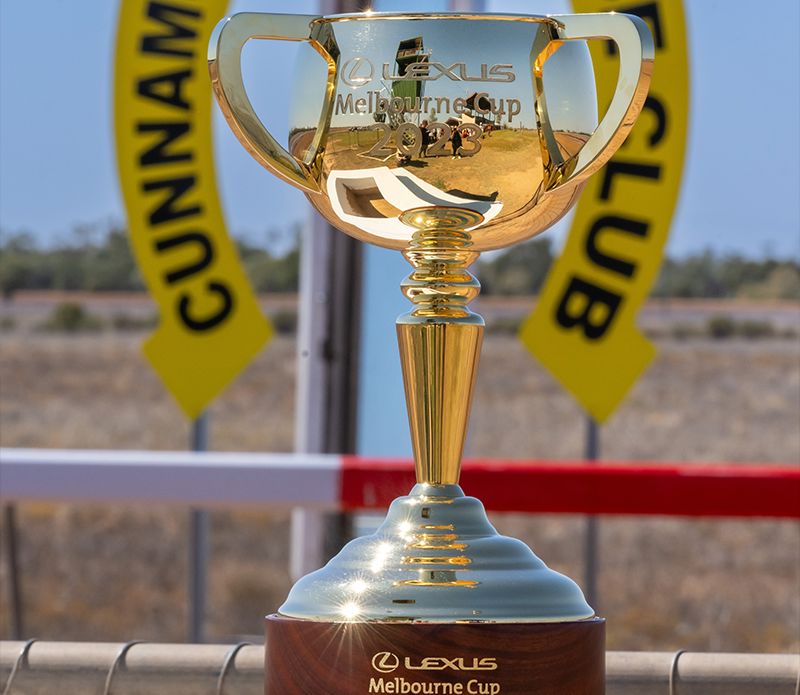 ABOUT THE DESTINATION
With a population of just over 1,000 people and located 780kms west of Brisbane, Cunnamulla is a former home to Darby McCarthy one of Australia's elite jockeys of the 1960s through to the 1980s.
Tuesday 19 September
What happened in Cunnamulla
The Cup journeyed to Cunnamulla where it participated in a Lexus Melbourne Cup street parade with the local Fire Brigade, Pony Club, trainers and towns people all getting involved. The community gathered for opportunity to have their photo taken with this year's trophy.
The tour of outback Queensland concluded with a Sportsman Dinner event hosted at the Club Boutique Hotel. Guests gathered to hear from racing legend John Letts as he shared his favourite Lexus Melbourne Cup memories.
Cunnamulla is a part of the Lexus Melbourne Cup Tour National Sweep, which sees 24 rural and regional Cup Tour destinations across Australia allocated a barrier for the 2023 Lexus Melbourne Cup.
Moments from Cunnamulla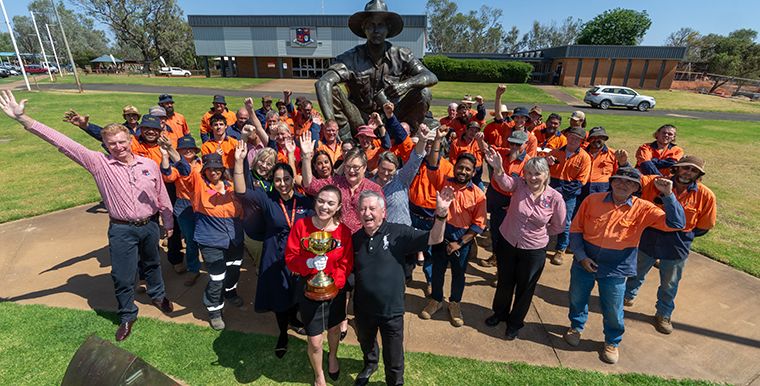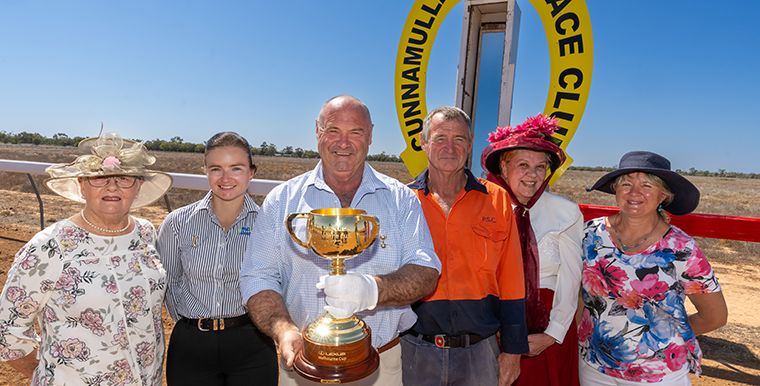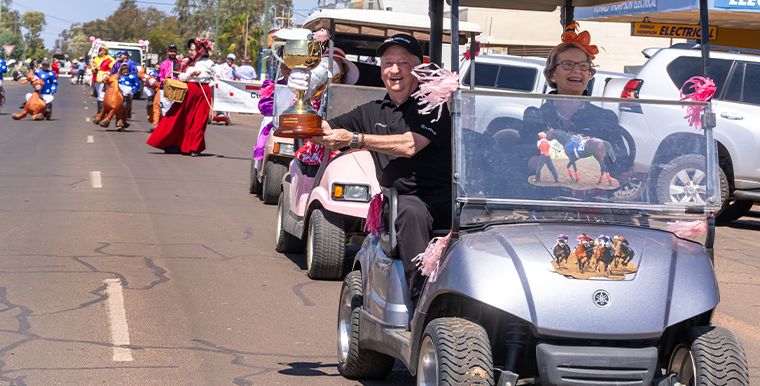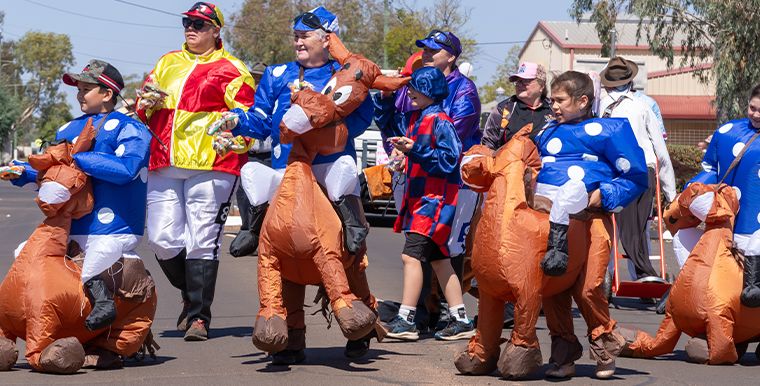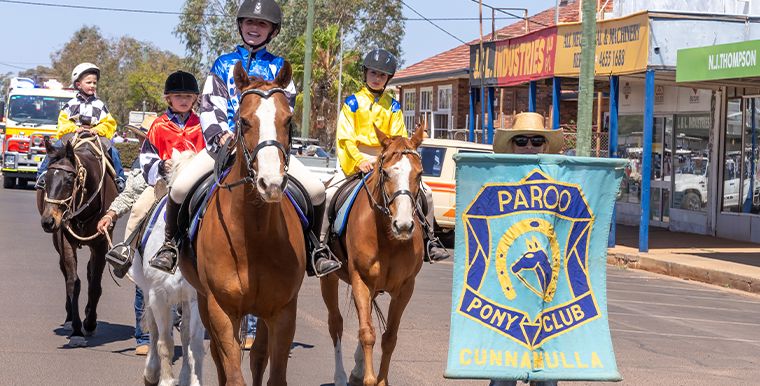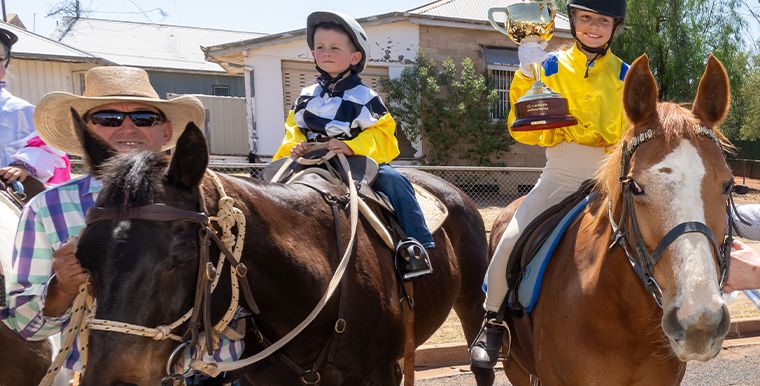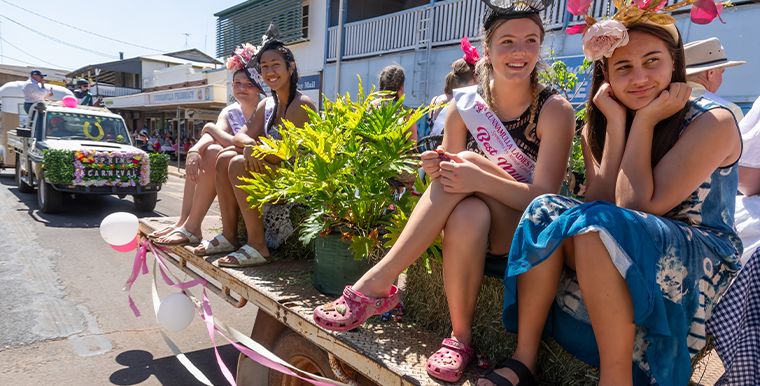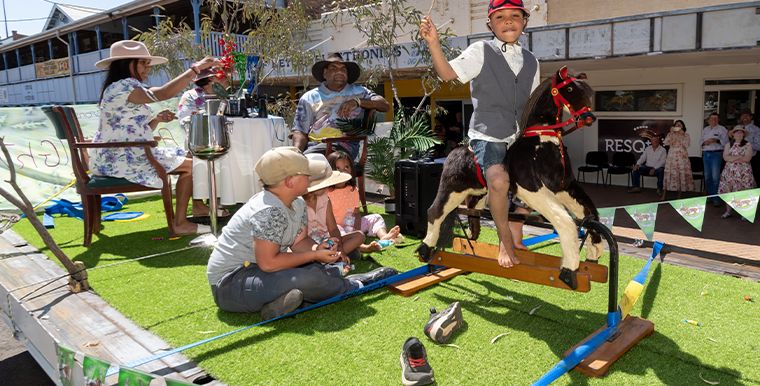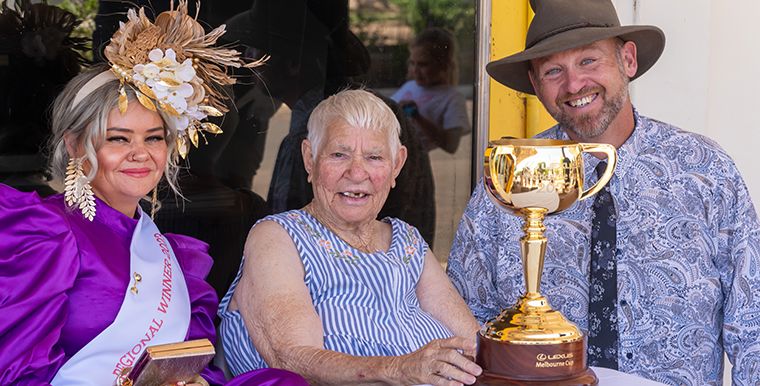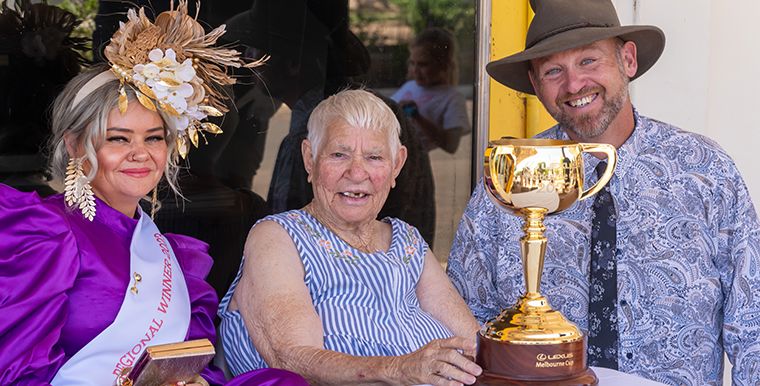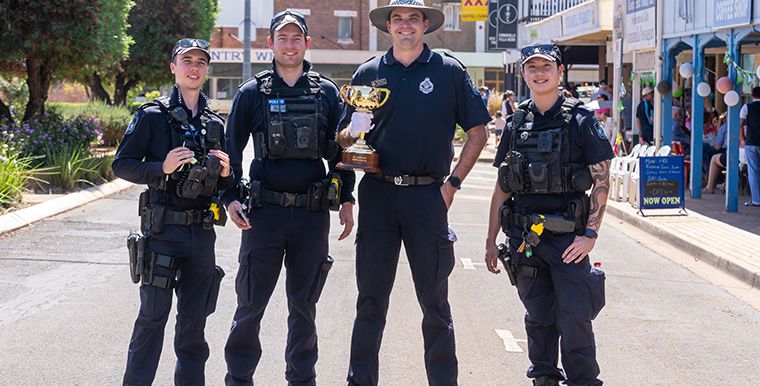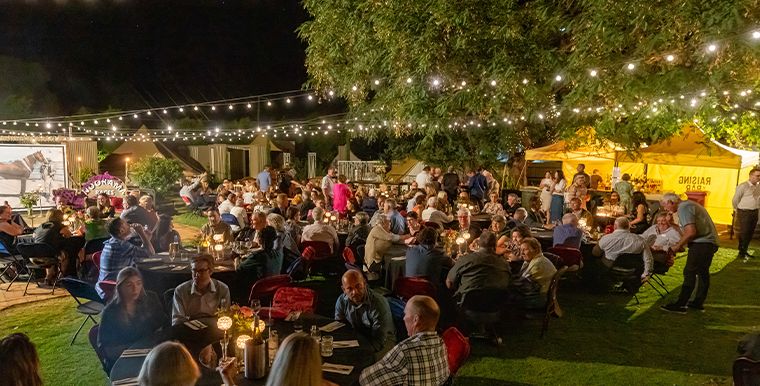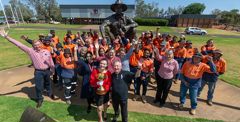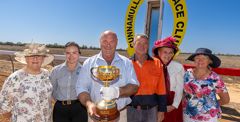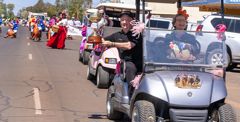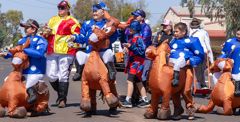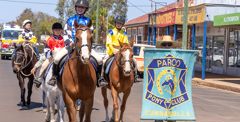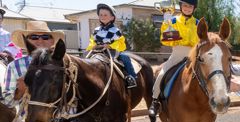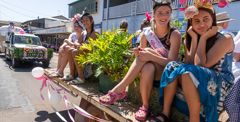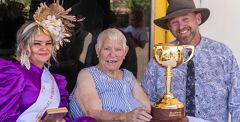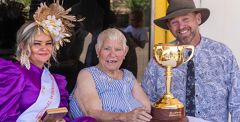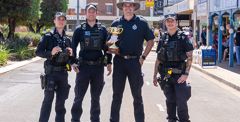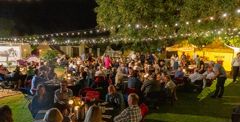 NEXT DESTINATION
Hillston, NSW
Saturday 23 September