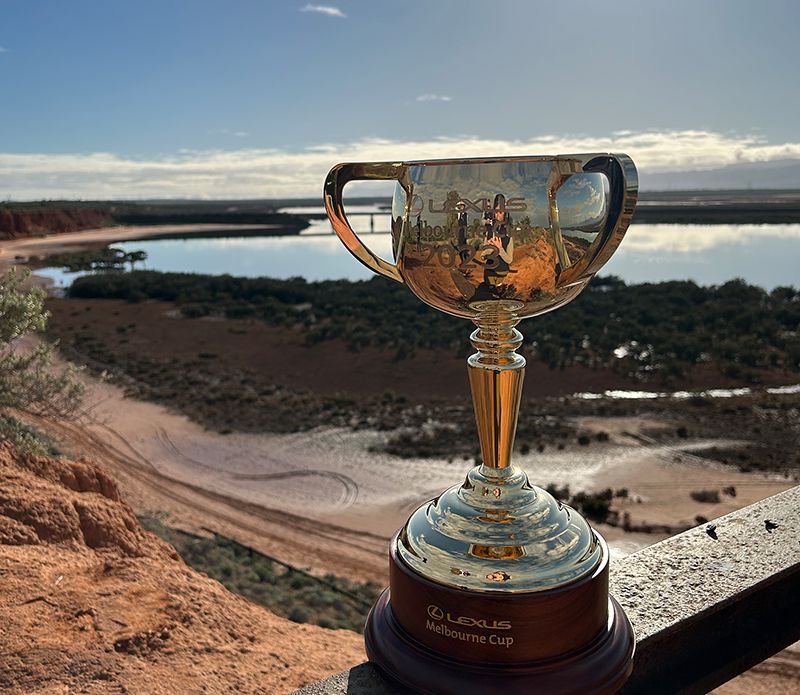 ABOUT THE DESTINATION
A town boasting a population of just 1200, Quorn is a South Australian town, known as the gateway of the historic Flinders Ranges, and is also home to the historic Pichi Richi Railway.
Monday 10 - Tuesday 11 July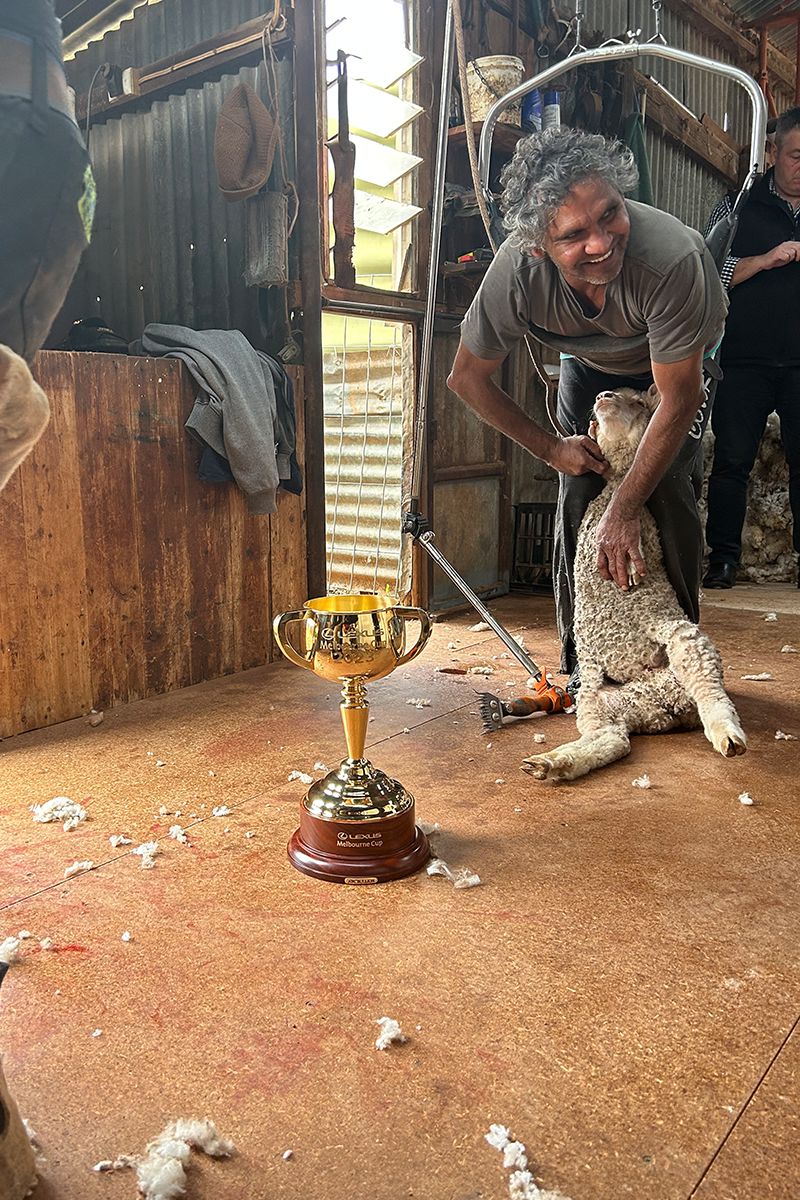 What happened in Quorn
The Cup continued its journey of South Australia where it spent the morning taking in the iconic sights of Quorn. The trophy then visited some residents at Flingers House Home for some afternoon tea before heading to Quorn Racecourse for a meet-and-greet with local trainers and sports teams.
The Lexus Melbourne Cup finished its Monday in Quorn with a community event at the Quorn Community Oval and Hall Precinct where guests were invited to spend the night celebrating racing. Guests got an opportunity to get up close with this year's trophy and hear from racing legend John Letts as he shared his favourite Melbourne Cup memories.
Finally, on Tuesday morning the Cup travelled to the Pichi Richi Railway and Quorn Bowling Club for a quick meet and greet before stopping into Quorn Square for an afternoon event with the community and local students. Locals enjoyed an afternoon of festivities which included face painting and a colouring in competition for the kids, as well as the opportunity to get up close with the 2023 Lexus Melbourne Cup trophy and hear from racing legend John Letts.
Quorn is a part of the Lexus Melbourne Cup Tour National Sweep, which sees 24 rural and regional Cup Tour destinations across Australia allocated a barrier for the 2023 Lexus Melbourne Cup
Moments from South Australia