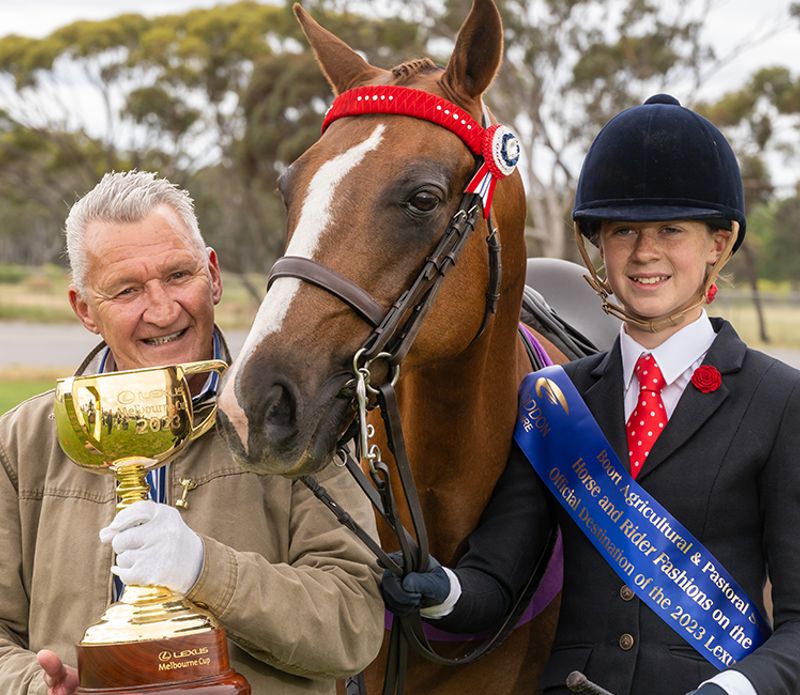 ABOUT THE DESTINATION
The regional town of Boort is located in the Loddon Valley. A unique and wonderful town to explore that is blessed with rich natural beauty, friendly locals and a real sense of connection to its history and environment.
Friday 13 – Saturday 14 October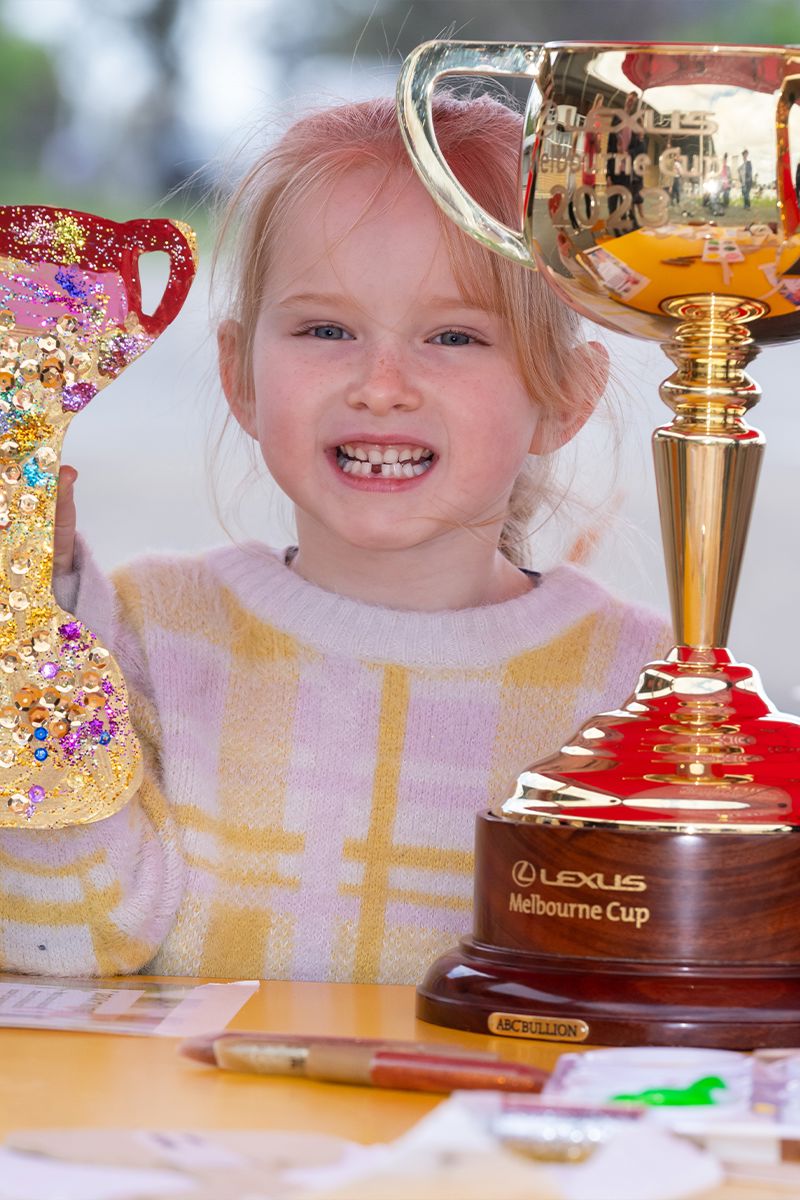 What happened in Boort
The coveted trophy visited Boort with 1992 Cup-winning jockey Greg Hall accompanying the trophy on its journey.
The People's Cup began its tour of Boort at the Boort Bowling Club for an evening to celebrate racing. Guests gathered for the special Cup Tour cocktail event where they had the once-in-a-life-time opportunity to get up close with this year's trophy. VRC representative Joe McGrath also hosted a brief Q&A with racing legend Greg Hall as he shared his favourite Cup memories.
The following day the iconic trophy visited aged care residents at the Boort District Hospital for some morning tea before attending the 135th annual Boort Show where it joined in on the fun with locals including attending the Shearing Competition as well as watching the horse events and dog trials.
Boort is a part of the Lexus Melbourne Cup Tour National Sweep, which sees 24 rural and regional Cup Tour destinations across Australia allocated a barrier for the 2023 Lexus Melbourne Cup.
Moments from Boort