Victoria Racing Club partnered with Virtually Human Studio to bring the 2021 Melbourne Cup Carnival into the Metaverse.
For the first time, Australia's original major event, the Melbourne Cup Carnival and 'the race that stops a nation™', the Lexus Melbourne Cup, was transported to a futuristic world through an expansive partnership with the digital horse racing game ZED RUN.
Fans and spectators around the world were treated to a brand new showcase of Australia's biggest and most exciting event through a celebration that included the auction of exclusive digital assets known as non-fungible tokens (NFTs), a virtual Melbourne Cup Carnival watch party experience, a ZED RUN virtual 3D replica of the world famous Flemington Racecourse, and much more.
CEO & Co-Founder of Virtually Human Studio Chris Laurent said "this partnership with the VRC breaks new ground not only for our Australian community but for horse racing fans around the world."
---
Victoria Racing Club auctioned rare NFTs with real-world utility
A rare collection of nostalgic NFTs featuring some of the Melbourne Cup Carnival's most legendary races included exclusive real-world experiences attached.
These NFTs were available for a limited time through auction starting on Penfolds Victoria Derby Day on Saturday 30th October.
The auction concluded on 4th November.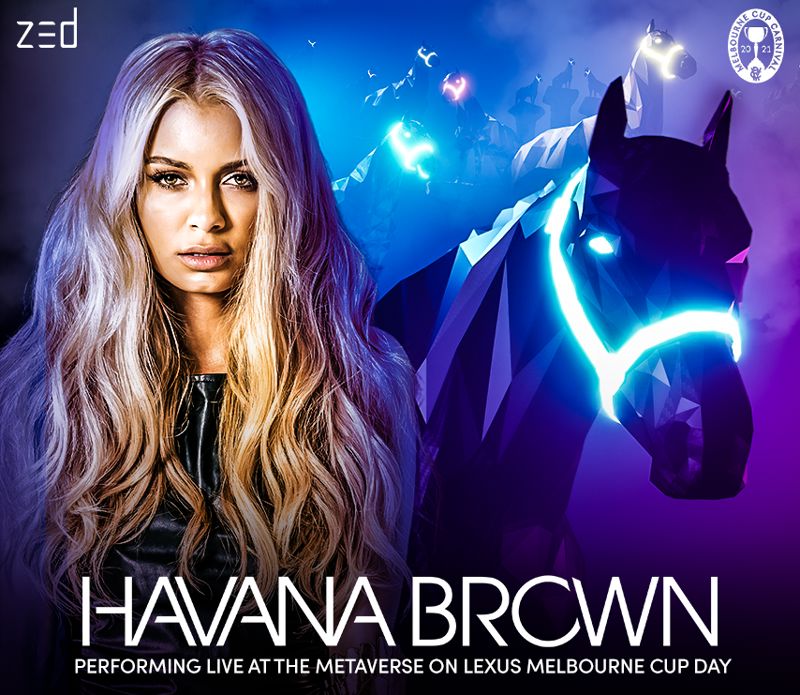 First-ever Metaverse Melbourne Cup Carnival Party
Featuring DJ Havana Brown
The tradition and lore of the Melbourne Cup Carnival came to the virtual world in ZED RUN's first-ever live party in the famous online virtual world Decentraland. All attendees gained access to Birdcage-esque attire to outfit their virtual selves as they entered ZED HQ in Vegas City, Decentraland.
Inside, they had the opportunity to watch a live stream of "the race that stops a nation", the Lexus Melbourne Cup, enjoyed music provided specifically for the virtual event by Australia's DJ Havana Brown, perused the NFT art gallery, and experienced the delight and thrill of the racing season.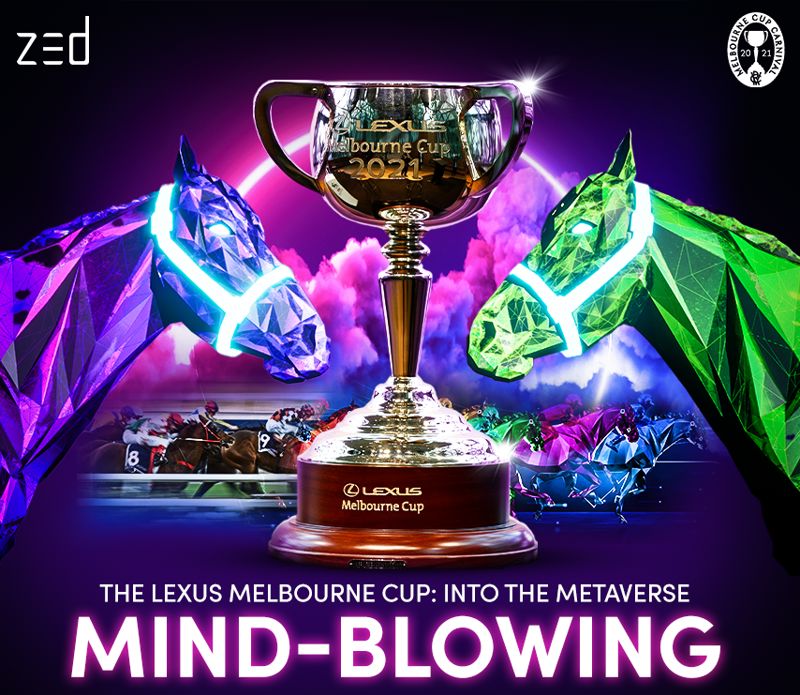 Futuristic Flemington Racecourse comes to life
No ZED RUN celebration of the Lexus Melbourne Cup would be complete without the addition of a virtual-duplicate of the Flemington Racecourse track to their digital horse racing world.
Beginning November 2nd, a brand-new Flemington Racecourse circuit ca,e to ZED RUN where users were able to enter their racehorses in races that had the look and feel of the Victoria Racing Club's diamond jewel to the ZED RUN 3D racetrack.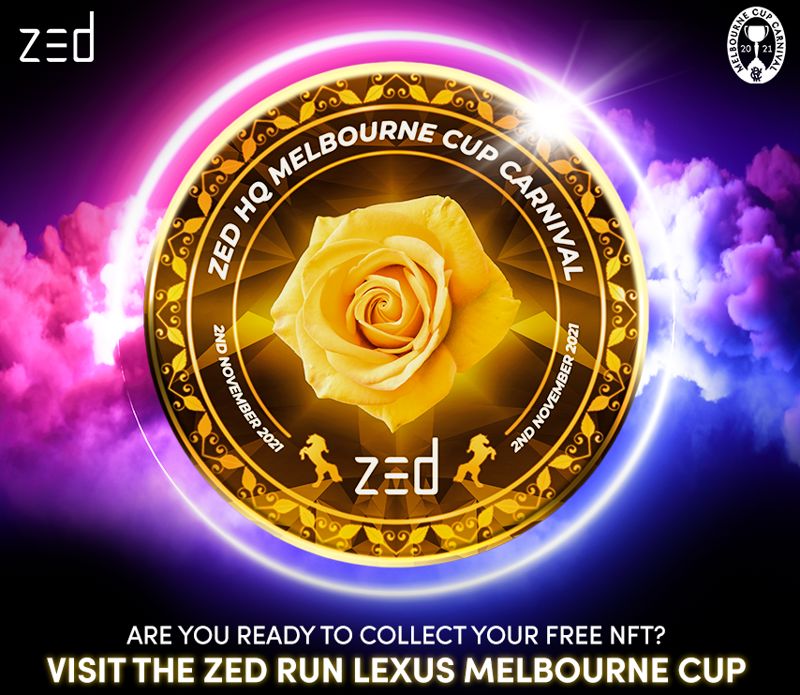 The ZED RUN Melbourne Cup Site 
Prior to the official kickoff of the Melbourne Cup Carnival at ZED RUN, all details of the Victoria Racing Club x ZED RUN partnership and events scheduled to take place were posted to a dedicated website, where guests can learn more.
Event schedules, NFT auction details, FAQs, links to purchase Fashion in the Metaverse wearables, and much more are available for those seeking additional information about this exciting partnership.
Go to the Zed Run website