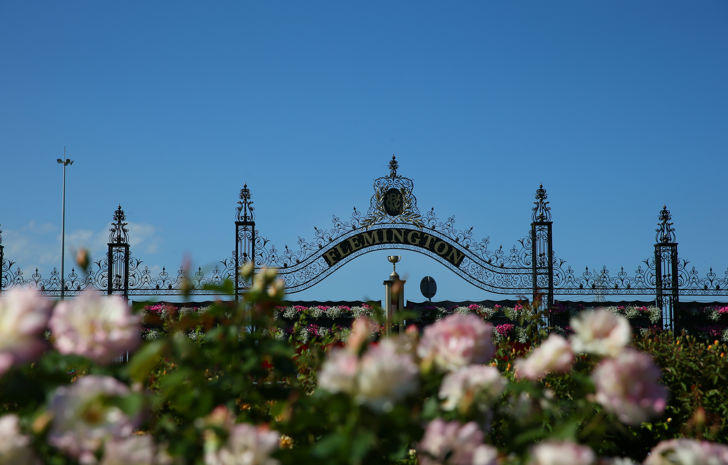 A new tradition blooms
26 October 2022
•
Written by
VRC
The signature flower of each day of the Melbourne Cup Carnival are an iconic sight in lapels, in race day décor and sometimes influencing fashion choices. This year, there is a change afoot for one of the beloved blooms.
The traditional flower of Penfolds Victoria Derby Day has long been a Cornflower Blue. We don't think that Mrs Sheelah Wood, wife of prominent VRC committeeman of the time, Mr Samuel Richard Creswick Wood, who suggested these flowers for Derby Day in 1962 would have thought the tradition would have survived for 60 years! But, just like Jean Shrimpton proved by appearing at Flemington on Derby Day in 1965 sans stockings, hat, gloves and wearing a dress above the knee, traditions can change and evolve.
So, in 2022 due to crop damaged and severe weather conditions that our growers are currently experiencing, a small change is afoot.
For the first time in 60 years, a rose will grace the lapels of race goers on Penfolds Victoria Derby Day as the signature bloom. The variety, called Lullaby, is a soft lilac/purple bud rose grown locally by Grandiflora Nurseries in Skye, Victoria.
The Lullaby Rose will be available for purchase at Flemington on Penfolds Derby Day.
To find out more about the official flower for each race day of the Melbourne Cup Carnival take a look at our What To Wear guide.