Owner privileges for Season Premiere Race Day.
In order to provide the best possible experience for owners with a horse/s running at Flemington, the Club shares the following information to ensure owners are aware of their race day entitlements and their time at Flemington comprises comfort, enjoyment and the best of racetrack theatre.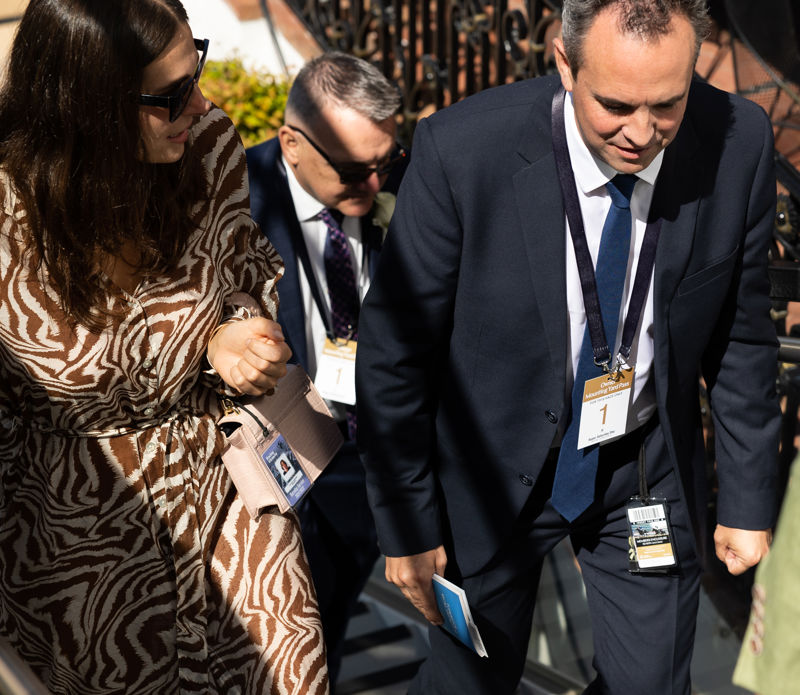 Owner ticketing
Owners who require ticketing can access a ticket on line post Acceptances, via the Racing Australia myhorseracing.horse portal, for themselves and one (1) guest.
Owner ticketing entails racecourse entry, access to the Unreserved Members Enclosure areas including the Club Stand ground floor retail venues, Mumm Champagne Bar, Bluegrass Bar, Furlong Bar, Rooftop Bar, along with the unreserved areas of the Member Grandstand as detailed here.
FIND OUT MORE
All your race day information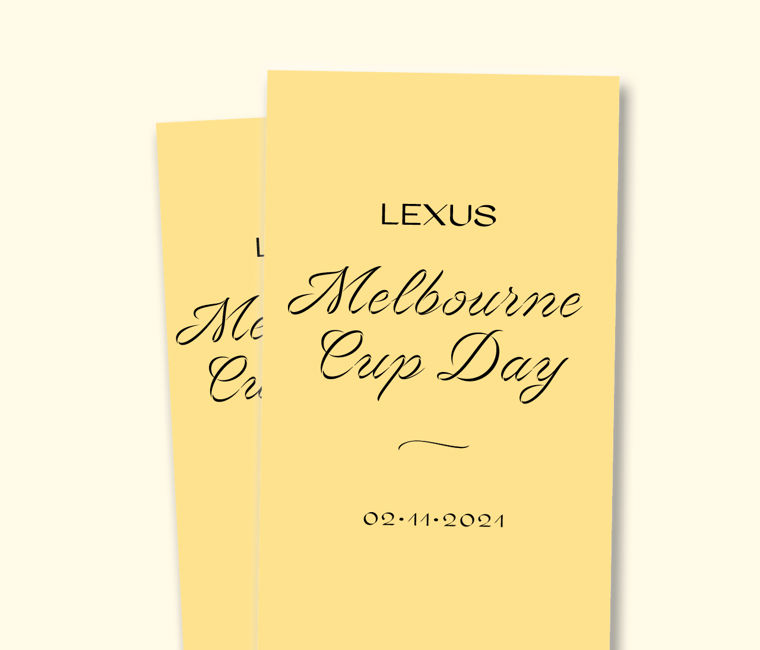 Racebook
Owners can collect a complimentary racebook at the Race Day Ticketing Office from gates opening.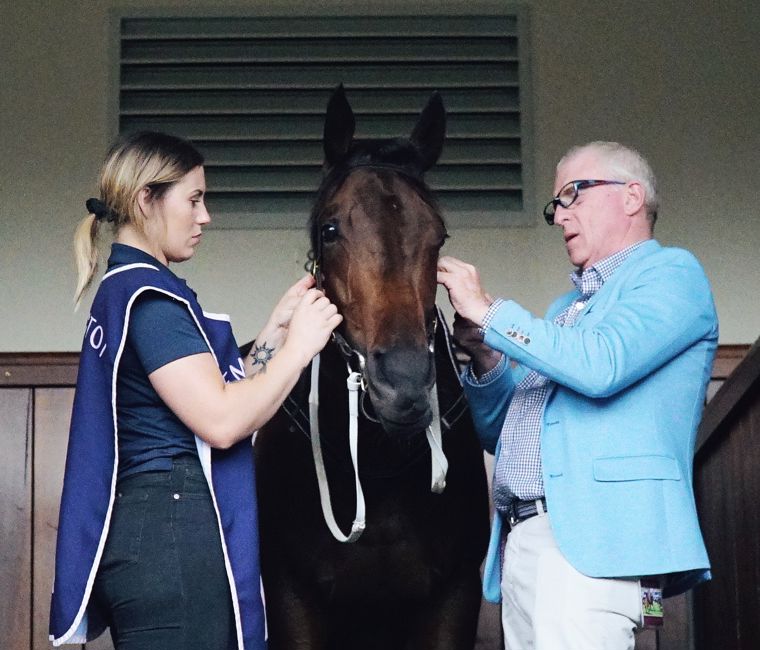 Horse stalls
Owners can freely visit the Horse Stalls and Pre Parade Ring when they wish to see their horse and or liaise with the stable connections. The Horse Stalls Directory can be found in the racebook and at the entrance points of the Horse Stalls.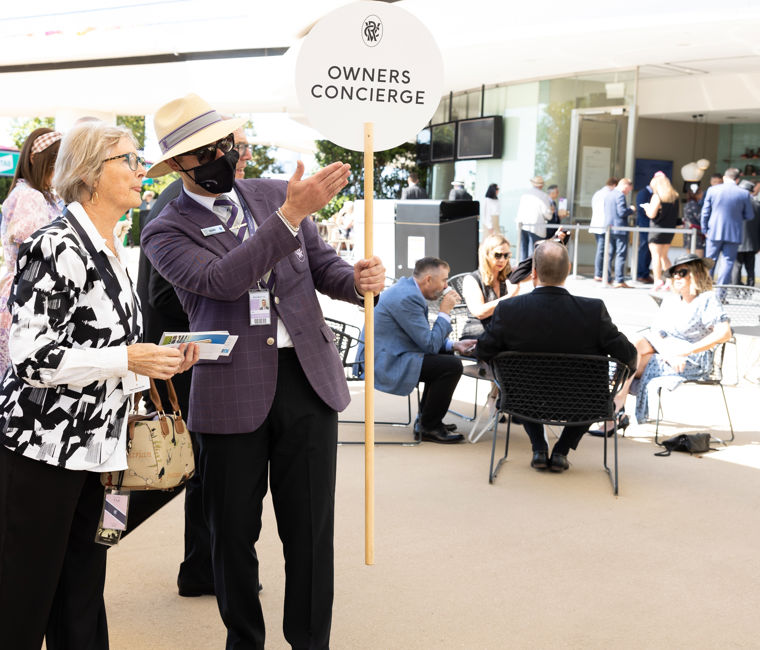 Owners Concierge
Dedicated Owner Concierge staff will be roving the course to assist with directions and provide an additional information resource for any owner queries throughout the race.
Owners & Trainers Lounge
Owners can enjoy all day hospitality in the Owners & Trainers Lounge conveniently located next to the Mounting Yard and adjacent to the Bart Cummings statue.
The Owners & Trainers Lounge provides a selection of complimentary hot and cold finger food along with a complimentary beverage redeemable when scanning your owner ticket.
A cash bar serves champagne, beer, wine, basic spirits and soft drinks, and the Lounge boasts tote facilities and screens to view your race and comfortably review the replay of your race whilst enjoying refreshments. Drinks can be de-cantered and taken to the Owner Al Fresco Area.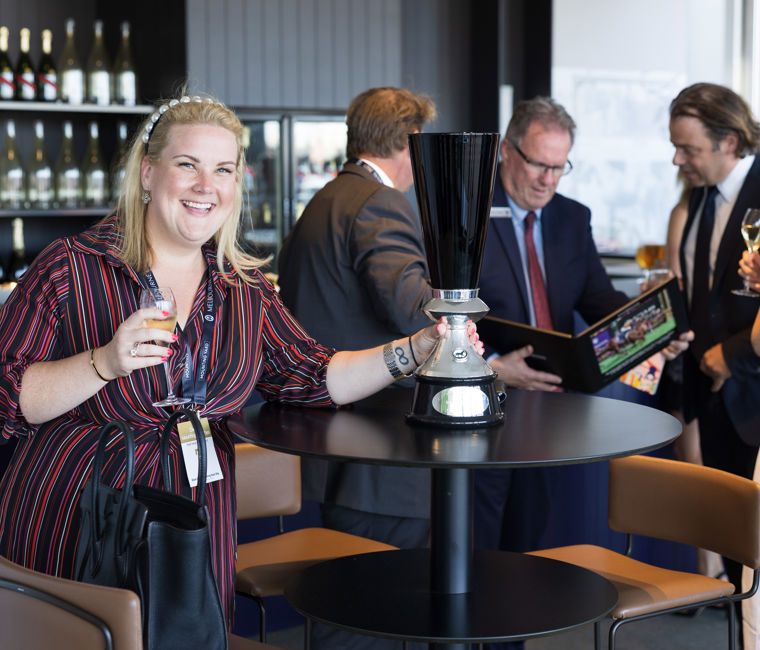 Race Viewing & Winners Bar
There are several viewing points for owners to watch their horse race including the:
Owner & Trainer Seating Deck for those owners with Mounting Yard Lanyards.
Owner al fresco area out the front of the Owners & Trainers Lounge
Any of the unreserved seats in the Club Stand, Member Grandstand and or Hill Stand.
Winning Owner celebrations and trophy presentations will be carried out in the Carbine Room, within the Mounting Yard.
Winning connections can also watch the replay of their victory whilst enjoying complimentary beverages and a selection of finger food.
Contact Owners department
For more information on owner access and entitlements please email owner@vrc.net.au or contact:
Owners Department (03) 8378 0863
Jo O'Shaughnessy on (03) 8378 0627