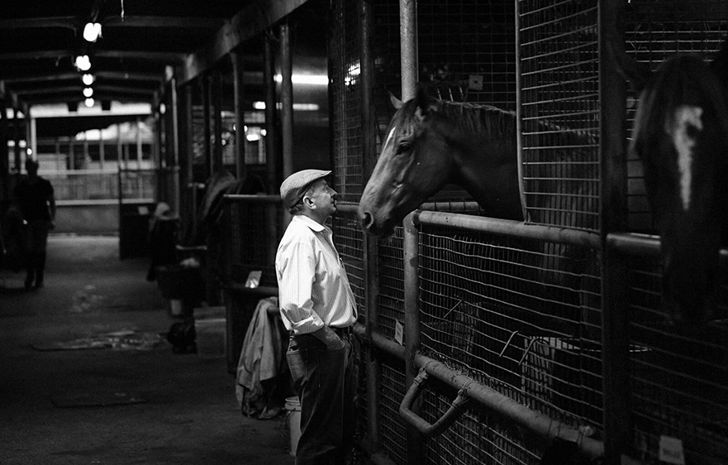 A tale of two fillies
23 March 2021
•
Written by
VRC
This is the tale of two horses who, though unrelated, behaved and performed like twins. Becoming two of the more popular mares of recent times in Sydney, the pair holds a very special place in the heart of trainer Ron Quinton.
Hall Of Fame trainer Ron Quinton, 72, spent 28 years as an extremely successful jockey. He rode his first winner when he was 17, with one of his first Group 1 winning rides on Easy Rocking in the Salinger Stakes (1200m) at Flemington. He also rode Kingston Town in the middle-pin record of three Cox Plate wins at Moonee Valley as well as numerous others. By the end of his riding career he had amassed 2168 winners including 190 feature races, 46 of them at Group 1 level. He claimed the Sydney jockeys' premiership eight times. Only George Moore, with 10 wins, remains ahead of his tally. Darren Beadman won the title seven times and Billy Cook, six.
Quinton retired in 1993 after 28 years as a jockey and quickly became a successful trainer. Among his many achievements in this area was the 2002 VRC Oaks winner, Bulla Borghese.
More success was to come for Quinton when two fillies called Dixie Blossoms and Daysee Doom arrived at Quinton's stables – two days apart – as late two-year-olds.
The fillies were not related, but their lives and their racing careers intertwined over the next four years. Daysee won nine significant races, while Dixie won seven, including the Coolmore Classic and a second in the Coolmore Legacy.
The race records of the two fillies were almost identical. They both won Group 1 races and both won at Group 2 and Group 3 level.
Their prize money was also almost identical right through to their last race. Dixie won more than $1.5 million from 32 starts (including seven wins, seven seconds and seven third placings) while Daysee collected $1.2 million with nine wins and six minor placings from 27 starts.
Dixie Blossoms was owned by stable client Alan Osburg, while Daysee Bloom was owned by Perth racing enthusiasts Mr J.F. Griffin and Mrs A.C.Griffin. The filly had been based in Melbourne before she changed states to start her career in Sydney.
Dixie began her racing career three months after Daysee, with the pair going on to clash in 11 races. Dixie's win career tally ended with seven wins (plus seven seconds and seven thirds) while Daysee won four races. They provided the quinella in three races.
They each won the Coolmore Classic, Daysee in 2018 and Dixie in 2019, and both started their careers with a win and ended their racing careers in front of 43,000 racegoers who packed Randwick to watch champion mare Winx win her last race.
Daysee did not perform well that day, but Dixie was narrowly beaten in the Coolmore Legacy.
Quinton said both fillies were great in early races and both kept on improving.
"They were like twins," he said. "They arrived at my stables two days apart and left together in the same float on retirement."
He remembered Dixie Blossoms looking mature, laid back and ready to race when she arrived at his stables, while Daysee Doom was "a bit erratic and unpredictable" and would need time to be ready to race.
The two fillies were boxed in adjoining stalls and that never changed.
Quinton has always run a small stable and that restricted his chances of training racehorses that would contest Group 1 races. He still counts his blessings that Dixie and Daysee worked as a team to turn that around.
The mares became part of his family and provided him with comfort and joy in sad times.
"My wife Margaret died in 2017 and I had a rocky road for quite a while. But one bright light after Margaret's death was a first Group 1 win with Daysee Doom in the 2018 Coolmore Classic for my apprentice jockey Andrew Adkins who was just a kid," he said. The mares became so popular that, "People would stop me in the street on race days and ask me which one I was running that day."
Quinton said a lot was running through his mind as he watched the pair leave his property together when they retired. "It was a pretty sombre afternoon," he said.
"They were my Winx," Quinton said. "Both were perfectly sound, healthy and beautiful."
Since leaving a career in racing a year ago, Dixie Blossoms and Daysee Doom are both safely in foal to one of Australia's top stallions, Exceed And Excel, signalling that more chapters in this fairytale story are yet to be written.