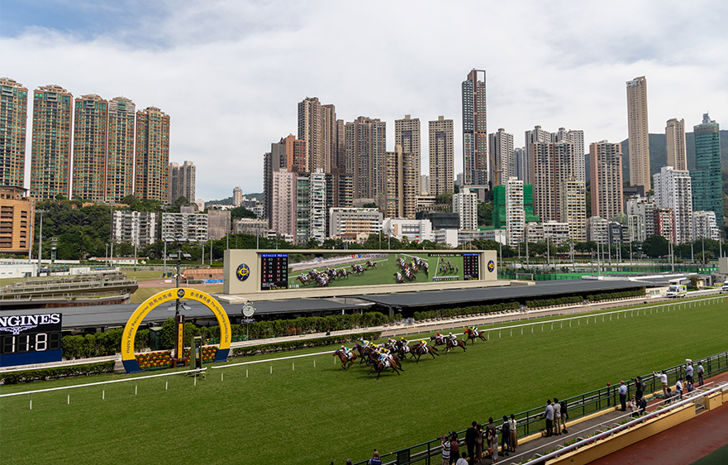 Aussies flying the flag in Hong Kong
7 December 2022
•
Written by
Michael Manley
Australian jockeys will be to the fore in the prestigious Longines Hong Kong Jockey Club International Jockey Challenge at Happy Valley on Wednesday night.
Australian Zac Purton, who is Hong Kong's champion jockey, will be aiming to win his third title in a row and fourth in total, but he will again face stern opposition from an array of superstar international jockeys.
Leading the charge to depose Purton as IJC champion will be Australian-based star James McDonald, who this week was named the International Federation of Horseracing Authorities (IFHA) world's best jockey for 2022.
He will represent New Zealand and is already in Hong Kong for a short stint and is one of the 12 riders competing in the series.
Representing Australia is Hugh Bowman, who is already in Hong Kong on a three-month contract, and the 2020-21 Melbourne Jockeys' Premiership winner Jamie Kah.
They will be up against jockeys of the quality of the British trio of Ryan Moore, Hollie Doyle and Tom Marquand, French jockey Mikael Barzalona, Japan's Yuga Kawada and Silvestre De Sousa. Local jockeys Matthew Chadwick and Vincent Ho complete the 12 riders.
The series is held over four races at Happy Valley beginning with the fourth race on Wednesday night at 11.10pm AEDT.
All the jockeys will also be in action on Sunday at Sha Tin in the Longines International Race Day.
Kah is looking forward to riding in Hong Kong for the first time in her career and she couldn't contain her excitement about riding there for the first time and in the IJC series.
Speaking at the Hong Kong Jockey Club International Jockeys' Championship press conference on Monday night, Kah said she couldn't wait to have her first ride there.
"It's always been a dream of mine to ride in Hong Kong. This is my first time here. I literally had a stopover once, but didn't set foot outside the airport," Kah said.
"It's a buzz to be part of this IJC, and the Hong Kong Jockey Club has looked after me amazingly well."
Kah intends to familiarise herself with the Happy Valley circuit before riding there. She also indicated interest in riding in Hong Kong in the future.
"I'm looking forward to getting out there (on the track). I've been told by a lot of people it's a very interesting course but I'll do my homework and I've had a lot of advice from jockeys who've ridden here," she said.
"I'll walk the track and do the form. I've always thought about riding here and this can be a good introduction to see if I like it for the future."
Kah and Hollie Doyle will be attempting to become the first female to win the series, which began in 1998.
Kah said if either of them could win it would be a special moment, and that she was looking forward to competing against "all these amazing jockeys."
Kah's chances of winning the series have been aided by the barrier draw of her four mounts, as none of them have drawn further out than seven on the tight turning Happy Valley circuit.
Kah will have two rides before the series starts as she has rides in races two and three.
Her rides in the IJC are Momentum Galaxy, Free Foal, All Beauty and Red Lion.
Hugh Bowman was called up as a late inclusion to replace Jye McNeil who has suffered a bout of Covid and has been ruled out of the series.
Bowman has already been victorious in the IJC as he won it 2016, and has made a good start to his three months Hong Kong contract with five winners from six meetings.
Bowman is giving himself a chance of a good night as he said three of his four mounts were well drawn which was "a big plus."
"I'm looking forward to the night. I reckon I've ridden in the IJC six or seven times and won it once. I'm coming off the bench this time and I feel for Jye (McNeil) but I'll be grabbing the chance with both hands," Bowman told the HKJC.
His four rides are Forte, Royal Pride, Setanta and Happy Sharing.
Zac Purton is chasing his fourth championship having won the past two and also in 2017, but he said he faced a challenge to win again.
Purton, who has won five Hong Kong premierships, said there was a lot of depth in the four races.
"These are the biggest stars in our sport so to be able to compete with them on a night like this is an opportunity I appreciate. I enjoy having them in town and catching up with them as friends, too, so it's good to see some familiar faces," Purton said.
"These are the best jockeys from around the world and they've had the most success in recent times as well. They're all in good form and it creates an element of interest for everyone.

Purton said there was a new set of jockeys coming in for the challenge with different riding styles that he would have to adapt to.
"I think the races are going to be competitive and hopefully I can fly the flag for Hong Kong again."
Purton's four rides in the series are Supreme Lucky, Copartner Era, Packing Famoous and Xpotential.