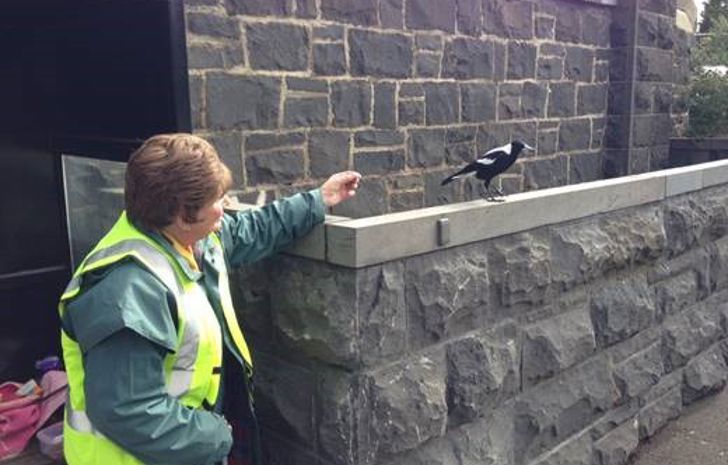 Celebrating Pat Shaw
9 December 2021
•
Written by
VRC
As Flemington comes together to celebrate some of its icons on VRC Legends Race Day this weekend, few are more fitting of the title "VRC legend" than customer service stalwart Pat Shaw.
Cast your mind back to 1989. The March long weekend saw Vo Rogue defeat Super Impose and Our Poetic Prince in a stellar Australian Cup while Grandiose upstaged a large field of sprinters to take out the Newmarket Handicap.
It was also the weekend that Shaw began at the Victoria Racing Club (VRC), proving from the beginning that she had the customer at the heart of everything she did.
"I started at the Victoria Racing Club in the 1980s, with a group of cleaning ladies," Shaw told the Media, Entertainment and Arts Alliance (MEAA)* earlier this year.
"I went in to Neville Wilson, who was the boss way back then, and I said to him, The Birdcage is an absolute disgrace. Whoever is up there cleaning, they're not doing their job. I said, put me up there and I guarantee it will be different. That's how I got my first shift at the VRC."
Shaw's discerning eye came from a life full of experience, having moved from England to Australia as a young girl before working as a nurse, waitress and cleaner as a precursor to working in events.
She is also the mother of eight children - five boys and three girls - and now is a grandmother to 20 (including two sets of twins and a set of triplets!) and a great-grandmother of five.
"Life raising eight kids, as you can imagine, was extremely busy," said one of her sons Ivan. "But no matter what, she was always there for us. School mornings were extremely busy but she always had school lunches made and dinner was on the table every night.
Added another son, Steven: "All of us kids also know every word to Elvis' greatest hits, she absolutely loves him and I think we've heard them a million times!"
In almost 33 years at the VRC, Shaw has held almost every role possible under the functions and events banner and is one of the most familiar faces among Flemington's large customer service crew.
Over the past decade, she has been the first face many industry personnel, contractors and media have seen as they arrive for a race day, welcoming them at the Hill Gate Vehicle Entry.
During the Melbourne Cup Carnival, she can be found at the Centre Turnstile Entry as Flemington's first welcome to corporate patrons and the public who have parked in the centre of the track.
"Mum has raved about her working experience with the VRC," Ivan said. "She has seen countless Melbourne Cups and one of her favourite pictures is of her holding the Cup.
"She absolutely loves Craig Williams, he is her favourite jockey, although she has also loved seeing Jamie Kah have her success recently."
Added Steven: "She loves working at Flemington. Work for Mum was always more than work - it was her social life as she loves everyone she has worked with."
Shaw has taken a step back from her VRC duties as she battles illness. However, Vicki Dial, one of Shaw's VRC co-workers, says that her long-time colleague is an example for all around her.
"Pat is passionate about work, her friends, her fellow workers and union issues," Dial said. "All I can say is, what a woman!"*
* Media Entertainment and Arts Alliance, 'An Awesome Track Record, https://www.meaa.org/news/an-awesome-track-record/, Wednesday 27 October 2021.
Image caption: Pat Shaw at Flemington (Image: Supplied)