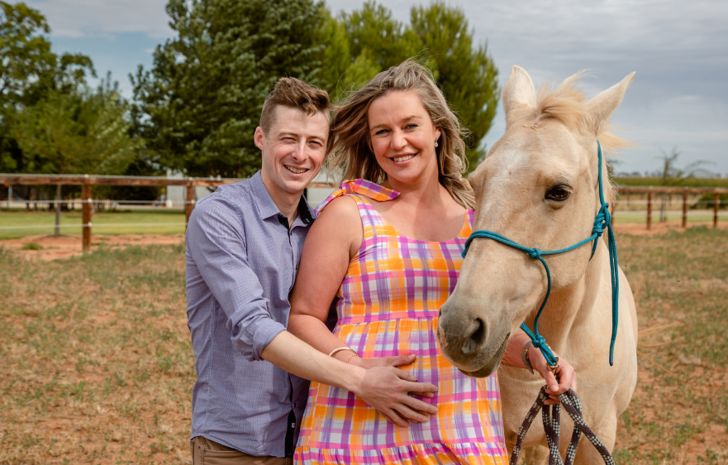 Five minutes with Harry Coffey
23 March 2023
•
Written by
VRC
Jockey Harry Coffey, 27, grew up in a racing family and, despite being diagnosed with cystic fibrosis at six-weeks-old, he's carved out a successful career in the saddle.
How did a diagnosis of cystic fibrosis impact you growing up? I didn't know any different and my parents were amazing. Although I had a life-threatening condition, I went to school, played football on a Saturday morning and my parents encouraged me to have a go at things and not to worry if I wasn't as good as someone else. It was taking part that mattered.
When did you realise you wanted to be a jockey? When I was 14 or 15, I started working in my dad's stables part-time before school and the racing bug bit me. Dad, Austy, was a horse trainer so there were always horses around. I had a pony and I'd go to the races with Dad on a weekend. When I started working in the stables and riding racehorses, I fell in love with the speed and competing. I did a school-based apprenticeship and was at school two or three days and was apprenticed to my Dad for the rest of the week. When I finished Year 12, I began riding fulltime.
How do you take care of your health? For the past two years I've been on a new drug and it has done wonders – I have more energy. The drug tricks my body into thinking it has a gene that I'm actually missing, and the result is I don't get as short of breath, I have better lung capacity and I remove mucus from my lungs more easily. I'm also less prone to infections now. I've halved my regular dose of medication. As a child, I'd go to The Royal Children's Hospital three times a year for a week of maintenance and monitoring to make sure my body was working at its best. That helped ensure I could ride and compete. The Children's is a special place for me.
How did your family support your dream to ride? They were a bit concerned about how the demands of being a jockey would affect my health – they wondered if my body would be able to handle it. My parents made an appointment at The Royal Children's Hospital with my specialist, Dr John Massey, who'd looked after me since I was 10. He said being a jockey wasn't the greatest lifestyle for someone with CF but he said 'If I said you couldn't do it, it could break you and you wouldn't want to get out of bed tomorrow. If you can't follow your dreams, what's the point of getting out of bed? If we manage it and you stay healthy, it's possible'.
What do you love about racing? I love the speed, the competition and the tactical side of racing. There's always a race to look towards, or a horse I wish I could ride – and there's always the chance of a big win round the corner.
What's your favourite race and win so far? My favourite win is my only Group 1 win on Sopressa in the Schweppes Oaks in South Australia. The ultimate win of course would be the Melbourne Cup. I rode in the Cup in 2021 and 2022 and I'll never forget looking down the straight at the crowds and hearing the roar when the gates open. It's always special when I ride a winner for Dad, though. I see the effort he puts in and there's no better feeling than driving away from the racetrack after a win with Dad.
And your favourite horse…?
Signoff was the first good horse for me. I rode him in trackwork and then raced him and he had an amazing presence, extraordinary action and machine-like stamina. Riding him, I realised what it felt like to race a real good horse. Due to injuries, we never saw the best of him but being associated with him was a special time in my career.
And what does life look like away from the track? My wife, Tayla, and I have a farm in Swan Hill. We have dogs and horses and our first baby arrives in May. It can be complicated for people with CF to have children so we feel very lucky.
For more than 91 years, the Good Friday Appeal has raised funds for The Royal Children's Hospital so that it can continue to provide world-class care for children from Victoria and beyond. Flemington racegoers will be encouraged to contribute across TAB Australian Cup Day, with Good Friday Appeal volunteers out in force rattling tins and selling raffle tickets for a dedicated Race Day Raffle generously supported by the VRC's partners TCL, Dyson and Myer, while those purchasing tickets via Ticketmaster also have the opportunity to donate funds directly during their transaction. All proceeds raised will contribute to the Good Friday Appeal's 2023 fundraising campaign.