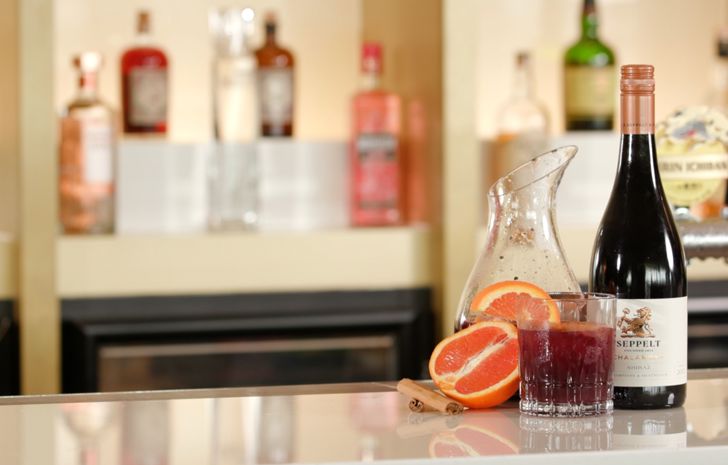 Flemington Sangria
25 October 2021
•
Written by
VRC
Our take on the Spanish delight! Dry red wine and brandy are combined intriguingly with fresh orange, cinnamon and sugarcane to get your tastebuds tingling!
In your jug, put orange slices and cinnamon sticks. Add your wine, orange juice, brandy, and sugar syrup.
Give it a good stir to combine, and that's it!
Add an orange slice and a bit of ice to your favourite wine glass for a refreshing afternoon cocktail!
Single Glass
100ml Dry Red Wine
35ml Orange Juice
15ml Brandy
10-12ml Sugarcane Simple Syrup
Garnish: Fresh orange slices and cinnamon sticks
Jug (4 glasses)
400ml Dry Red Wine, we used a Shiraz
140ml Orange Juice
60ml Brandy, we used St. Remy
40 – 48 ml Simple Syrup (you can make this at home with a sweetener of choice)
In your jug put orange slices and cinnamon sticks