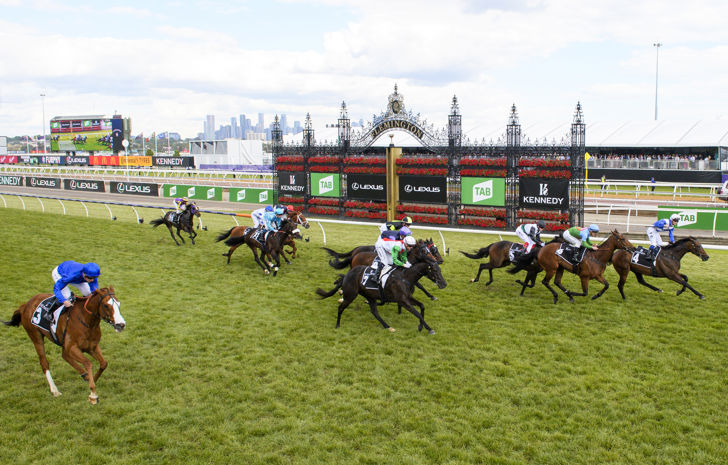 Flemington track is back to its best
13 December 2022
•
Written by
VRC
Liam O'keeffe and his team have been working tirelessly behind the scenes since racing concluded at Flemington on TAB Champions Stakes Day to ensure that the track is in its best shape for a stunning summer and autumn of racing.
With a big team effort that includes a lot of staff, machinery and contractors, the Flemington turf is primed for racing once again.
Having been in recovery mode for the past five weeks, it will still be a little new for its first outing on VRC Christmas Race Day, but O'keeffe believes it has bounced back well. "It should be about 90 per cent for Christmas Race Day and back to about 100 per cent for New Years' Day."
The small section of turf impacted on Cup Day was swiftly and safely replaced with new material. O'keeffe is extremely happy with the result. "It is 100 per cent ok, and you can't even tell that we have had to do anything in that area."
The VRC Christmas Race Day is the first meeting of a busy period for Flemington, as the summer races lead into all of the autumn action. With Group 1s aplenty, beginning with the Black Caviar Lightning Stakes, O'keeffe and his team are well prepared, even with changes to the autumn schedule.
With Australian Cup Day now later in the autumn, on 25 March, the tracks team will manage things slightly differently, moving the rail with small, frequent moves each meeting, to ensure that any wear and tear is spread across the track.
And as for the unseasonable wet weather? O'keeffe is actually a fan of the rain. "Hopefully some of this rainfall will hang around as the weather warms up. It can make our job a little bit easier, as it is always better than irrigation."