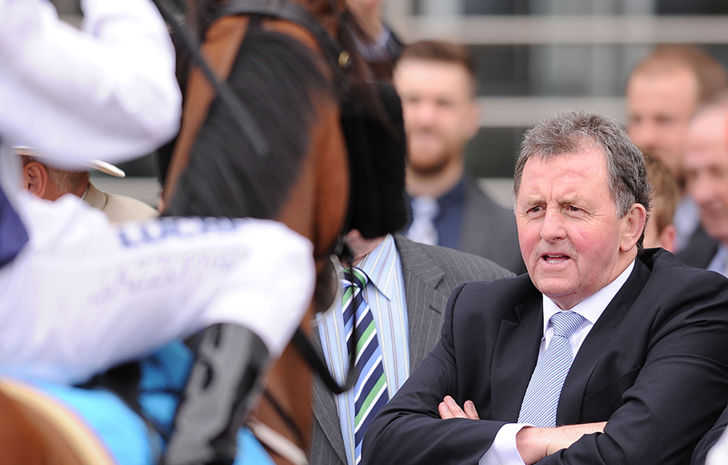 From coach to trainer
2 July 2020
•
Written by
VRC
Denis Pagan's celebrated career in the pressure-cooker environment of AFL coaching stands him in good stead for his foray into horse training.
The premiership-winning AFL coach shares his thoughts about achieving success in a new sporting arena.
You have recently become a horse trainer. How do you feel?
Until recently I had a pre-trainer's licence, but that doesn't allow you to take your horses to the races. My aim was to be issued with a restricted trainer's licence which allows me to take my horses to compete. I don't wish to be a public trainer; I have a team of six horses at present that I want to train and race.
How long have you had an interest in becoming a trainer, and what involvement have you had until now?
I have raced as an owner approximately 28 horses over a very long period of time and even though I often thought I would like to be a trainer, it wasn't until Troy Corstens really encouraged me to take up this challenge and leased his boxes, his staff and his facilities to me, that it made me jump in. His ability to select horses for me, and more importantly, in my price range, has been amazing, and to be with him when he is inspecting yearlings is a real experience.
Did you grow up in the sport of racing?
My family had no interest in racing but I was really hooked the day John Stocker won the Caulfield Cup on How Now from an outside barrier.
What excites you about racing?
Go down and stand close to the fence when the horses race by. It is exhilarating and it really makes you appreciate how courageous our jockeys are.
What do you love about horses?
I really appreciate how special thoroughbreds are and how each horse has a different personality and temperament. When you work closely with them you can't help being drawn in to these animals.
What do you think your training style would be and how do you think you can get the best out of a horse?
You hope your team responds to your style of training. I don't want to overtrain my horses or have them injured or break down on the training track. With a progressive overload program and a couple of runs under their belt I will be able to assess their capabilities. Our vet, Maxine Brain, has been very helpful to me and plays such a significant part in my training regime.
How would you apply your experience as a football coach to training the horses, and running a stable?
Displaying a real care and interest in your charges, setting the right training programs, attention to diet, injury prevention, recovery and rehabilitation. I also believe strongly in the psychology of self-fulfilling prophecy: treat horses or people as you want them to be, and they will have a far greater chance of turning out the way you want them to.
How do you think the two sporting worlds are similar?
Many of the principles are similar in preparing footballers and training racehorses. The most important principle for achieving success is to do the basics well over and over again.
Are there any current or past trainers who you hold up as an inspiration?
I am very lucky to have John Sadler as a good friend; he has a wealth of knowledge and experience and I talk to him on a regular basis. I drive Troy Corstens mad with my questions and queries about my horses. He is very helpful and patient with me. I am also happy to be involved in mornings out in the trainers' tower with the likes of David and Ben Hayes, Tony and Calvin McEvoy, employees and the staff of Anthony Freedman and Peter Snowden. They are all a real font of knowledge, learning and good fun.