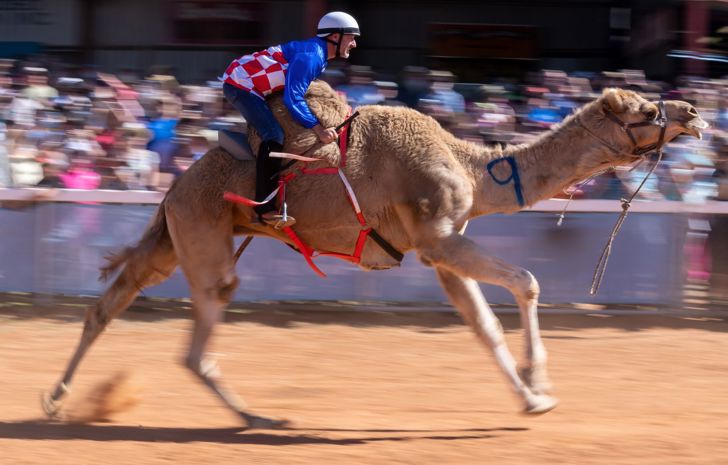 Glen Boss talks camel racing and the Lexus Melbourne Cup Tour
19 July 2023
•
Written by
VRC
Glen Boss has achieved remarkable success in racing, but does coming fourth in the Boulia Camel Cup hold the same significance as his three Melbourne Cups?
During an interview with the Big V podcast, Boss shared his first hand experience of participating in the race, likening it to "driving the worst Woolworths trolley you've ever had in your life."
As an ambassador for the Lexus Melbourne Cup Tour, Boss provides an update on the progress of the tour and expresses the continued excitement he feels when people discuss the famous race with him, something he admits he will never get bored of doing.
Watch Glen ride "the worst Woolworths trolley you've ever had in your life" while in Boulia for the 2023 Lexus Melbourne Cup Tour, a remote town in Western Queensland, known as the Land of the Min Min Lights, these mysterious, phantom lights appear on the darkest nights. It also famously hosts the annual Boulia Camel races, commonly known as the 'Melbourne Cup' of camel racing.
The Lexus Melbourne Cup Tour is one of the most important initiatives of the VRC and since its inception in 2003, the three-handled Cup has travelled far and wide across Australia and the world, travelling over 900,000 kilometres, visiting more than 590 destinations, engaging with tens of thousands of people and raising hundreds of thousands of dollars for local fundraising initiatives.