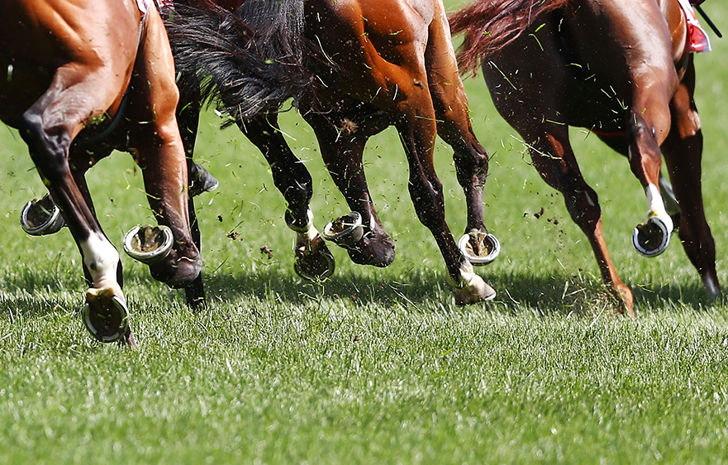 Grass roots
11 May 2021
•
Written by
Celia Purdey
As Senior Manager Flemington Racecourse, Liam O'Keeffe has one of the most important roles at the VRC, charged with maintaining the quality, condition and upkeep of our world-famous track.
Growing up in Warrnambool, it was hard to escape the pull of horses and the racing industry. O'Keeffe completed his Sports Turf Management Apprenticeship at the Warrnambool Racing Club, then a Sports Turf Management Diploma before taking on the role as Racecourse Manager at the Warrnambool Racing Club in 2010. In 2013, O'Keeffe was offered an opportunity he couldn't pass up, and moved to Melbourne to take on the role of Assistant Racecourse Manager under Mick Goodie at Flemington. He took over the reins as Senior Manager Flemington Racecourse in February 2018.
It is a move he has never regretted. "I love working outdoors on our lush green turf amongst our equine athletes. All of our hardworking VRC staff enables us to achieve outstanding results and that makes the job very rewarding. It helps that Flemington is also the most beautiful 360-acre site in Melbourne."
Although the most challenging part of his job is the weather, it also led to one of the proudest moments in his career. "To have the track improve to a Soft 6 on Melbourne Cup Day 2018 after 57mm of rainfall fell on the morning of the race was very rewarding. The course proper is now 14 years old, so these results are testament to our planning and turf renovation practices during the year, enabling the track to perform the way it does."
"Our number one goal for both track work and race day is to prepare a safe track for rider and horse."
As a racing fan himself, O'Keeffe has quite a few memorable moments at Flemington. "It's a toss-up between Winx coming from last to win the 2018 Turnbull Stakes and Vow And Declare winning the 2019 Lexus Melbourne Cup." When he is not working, he finds there is nothing better than the thrill of a day at the races. "Whether it's owning or backing a winner and celebrating with friends – that's what it's all about. I cannot think of a better way to spend a day with friends than at Headquarters on a Group 1 race day."
When asked to recall a favourite horse, however, it is not a Group 1 winner at Flemington, but one closer to his heart. "It was a horse called Regal Heir. He won his first start as a three-year-old at Warrnambool and went on to race until he was nine years old, winning the Kevin Lafferty Hurdle and Thackery Steeplechase along the way. He was special to me, as I owned a small share in him."
O'Keeffe and his team are dedicated to not only assisting the VRC in its vision of becoming a world leader in racing and event entertainment, but also to the welfare of the equine and human stars who grace the Flemington turf every day. "Our number one goal for both track work and race day is to prepare a safe track for rider and horse. We spend hours every day measuring, monitoring and preparing various surfaces to ensure they are in the best condition possible prior to racing and training. It is important for us to gather feedback from trainers, riders and vets to assist us with our job."