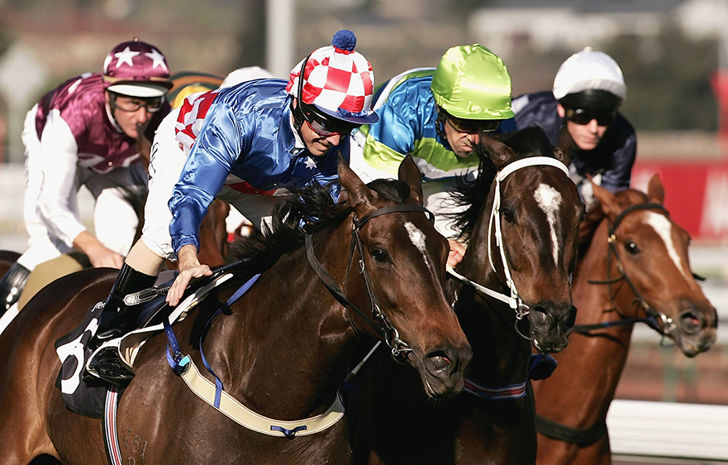 King leaves stamp on Turnbull
28 September 2021
•
Written by
Joe McGrath
For both horse and rider, the 1991 VRC Turnbull Stakes will long be remembered as a turning point in their careers. It was the first time Steven King, then 21 rode Hall of Famer, Let's Elope and for the horse, it was the day she announced herself as the new Caulfield and Melbourne Cup favourite.
But for King, it was a case where the performance totally outshone the rehearsal.
"She was quite a lazy track worker and only did what was asked of her, but when I got to ride her in the Turnbull Stakes leading towards the Cups, I saw a different horse.
"I gave her one tap to encourage her to come into the race about three furlongs from home (600m) and I don't think I had felt that sort of acceleration on a horse.
"She found three lengths in a blink and won running away. I knew she was pretty special at that point," King added.
Of course, King and Let's Elope would go on to secure the Caulfield Cup at her next start before winning the MacKinnon Stakes three days before taking out a nerve-wracking Melbourne Cup. It would be the first time in over 100 years where the result would be adjudicated in the stewards' room.
"As I went past the post, Shane Dye pulled up alongside me on Shiva's Revenge (second) and said 'you'll lose this on protest'.
"I really didn't know what had happened but I knew Dyesy was a good talker and I was pretty young at the time.
"I came back to the Mounting Yard and before I knew it Shane had filed a protest on behalf of the second horse, which was a stable-mate of the winner.
"Pat Lalor was the VRC Chief Steward and after a fairly lengthy hearing, he dismissed the protest and the placings remained," King said.
For those who can recall the raceday presentation, there's this one shot of Steven King moving his hands across his face seemingly wiping the stress with a relief only he could explain.
And for Cummings, it brought him Cup number nine with another three to follow.
But for King, this would not be the last Turnbull success. In 2005 he would ride the mighty Makybe Diva to victory for the powerful Freedman Stable and in 2008 a further success with Littorio for the then Flemington based, Nigel Blackiston. A former foreman for Bart Cummings.
In recent weeks, 51-year-old King was granted a Trainers' Licence by Racing Victoria and will take up a small number of boxes at a track that has been synonymous with his success.
"It's the one track I wanted to train at. I moved across here with John Meagher (1985 Melbourne Cup trainer) early in my career and I have been working with Steve Richards over the last couple of years.
"Flemington is such a buzz, every time you drive through the gates," King added.
Image: Steven King partnered Makybe Diva to win the 2005 Turnbull Stakes. (Mark Dadswell/Getty Images)