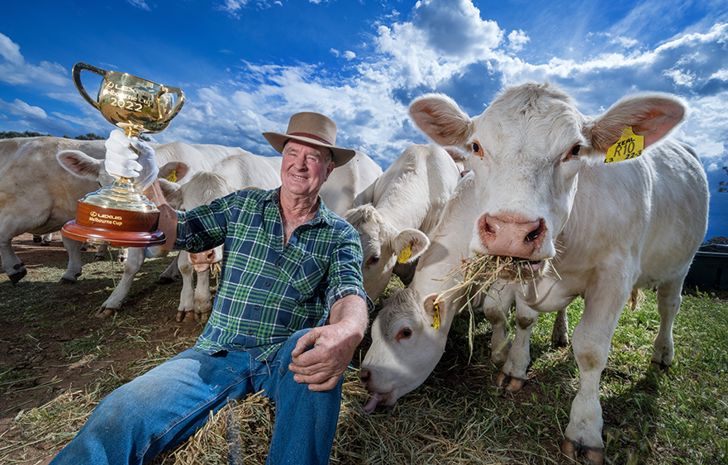 Melbourne Cup Carnival partners with GIVIT to provide flood relief and recovery support
27 October 2022
•
Written by
VRC
The Victoria Racing Club (VRC) is pleased to announce that the Melbourne Cup Carnival is partnering with GIVIT to support flood-impacted people and communities around Australia.
As announced this week, the Melbourne Cup Carnival with the support of partners and those engaged in the event will make an initial pledge to ensure a minimum $500,000 total.
GIVIT provides the Melbourne Cup Carnival, racing fans and the broader community with a platform to donate and support those affected by floods across the nation.
GIVIT partners with governments and communities to assist people in need to get exactly what they need, when they need it most.
VRC Chairman Neil Wilson said the club wanted to use the platform of the Melbourne Cup Carnival to raise awareness and funds for flood-affected communities.
"There is a flooding emergency taking place in Victoria and across Australia right now that is impacting so many people and communities," Mr Wilson said.
"Throughout the Melbourne Cup Carnival, we all have an opportunity to show support for those that need immediate help with relief and recovery from the floods.
"The Melbourne Cup Carnival is pleased to partner with a community spirited not-for-profit organisation like GIVIT to deliver assistance.
"GIVIT works directly with councils, outreach teams, charities and community groups to identify exactly what's needed to make sure people get what they need, when they need it not just in a crisis but for long-term recovery efforts.
"Together with all of our partners and the racing industry we believe we can make a big difference for these flood-affected communities as they deal with the immediate flood crisis and throughout the extended recovery period."
All donations to GIVIT through the Melbourne Cup Carnival Flood Relief and Recovery Pledge will go to supporting the people that have been severely impacted by the floods. Anyone can make a donation via a dedicated page on the GIVIT website.
GIVIT CEO Sarah Tennant said, "GIVIT is so grateful to have the Melbourne Cup Carnival create this important fundraiser to channel the generosity of Australians and help GIVIT provide immediate and long-term assistance to communities in need across Australia.
"Funds raised will be used to purchase essential items and services for people impacted by flooding across Australia. We are also committed to purchasing locally wherever possible to support the economic recovery of these affected areas.
"It's been an incredibly tough few years and now many are facing additional devasting impacts of flooding. It's not just individuals hurting, but entire communities.
"Working with more than 4,500 support organisations, we ensure people and communities get what they need when they need it most. The money raised will have an enormous impact for these communities in their short, medium and long term recovery."
To donate to GIVIT via the Melbourne Carnival Flood Relief and Recovery Pledge please visit: https://fundraise.givit.org.au/melbourne-cup-carnival-flood-relief
ABOUT GIVIT
GIVIT is working with the Victorian, NSW and Qld Governments to manage donations of essential items and services for people impacted by floods across Australia. GIVIT buys locally, wherever possible, to support local businesses and the economic recovery of affected communities. GIVIT is free, private and easy to use and can provide critical and immediate support to flooded communities. GIVIT's operational costs are covered by government contracts, corporate and foundation partners. Through GIVIT's website givit.org.au you can donate quickly, responsibly and locally to help people in need without overwhelming charities on the ground.