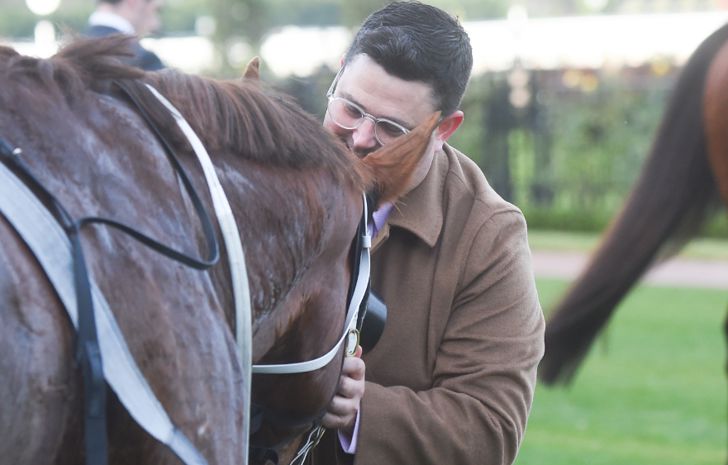 Mnementh provides Beer with Stakes victory
1 July 2023
•
Written by
Racing & Sports
Mnementh has led throughout to claim the Santa Ana Lane Sprint Series Final at Flemington.
Albury based Mitchell Beer has landed his first Stakes winner since branching out on his own as a trainer when Mnementh led throughout to score at Flemington. 
Beer has been training in his own right since 2018 and moved his operation from Mornington to Albury when he saw a market for an aspiring trainer. 
While Beer tasted Group 3 success with co-trainer Max Hinton before branching out on his own, the win of Mnementh in the Listed Santa Ana Lane Sprint Series Final (1200m) on Saturday was his biggest victory since his move to the NSW border town. 
Mnementh has been a mainstay of Beer's operation and provided the trainer with a profile in and around the Albury area with his nine wins prior to Saturday's success. 
Ridden by Blake Shinn, Mnementh ($11) led throughout in scoring a three-quarter length win over the $4 favourite It'sourtime with Zethus ($9.50) a further 1-½ lengths away third. 
"I cannot tell you how good a horse he has been for me," Beer said. 
"He's got better as he's got older, and he's won when he had to when I was just kicking off training. 
"I've had him for a long time, he's a part of the furniture." 
Beer explained Mnementh suffered a bleeding attack around 18 months ago which required the trainer changing his training routine with the sprinter. 
"We changed everything about him," Beer said. 
"How we feed him, where he lives, everything and his form just completely turned around. 
"Sometimes in this game, things can come from one of your worst results." 
Mnementh scored at Ballarat to wind up his spring campaign last November and on the way through to Saturday's victory took the Wagga Town Plate in May. 
The gelding also supplied Beer with his first runner in a Group 1 race when unplaced in The Goodwood at Morphettville. 
Beer had wanted Mnementh to follow the speed rather than being the one to lead throughout over the 1200m journey. 
But Beer heeded the advice of Shinn who completed a race-to-race-to-race treble on the sprinter. 
"I told Blake that he was a great chaser and loves sitting off them and running them down," Beer said. 
"But he said there was no speed in the race and we're going to go forward. 
"I said 'eye-eye Captain' and away we went."