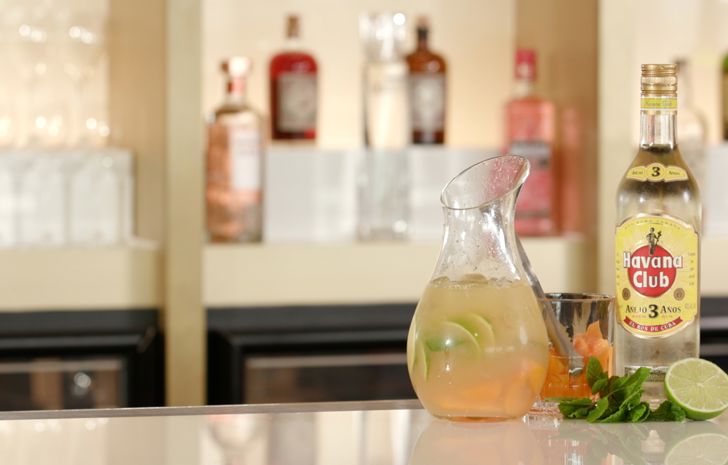 Peachito Cocktail
25 October 2021
•
Written by
VRC
A fresh taste on your standard Mojito, with spring time peaches!
In your jug, add some peaches, lime wheels, and mint leaves. Smash the leaves between your hands to get the essence out of the leaves. On top, add your favourite white rum, peach nectar, freshly squeezed lime juice, simple syrup, and give this a stir in your jug. Once everything is stirred together, top up with soda water.
Take your favourite glass, add some ice, a lime wheel, a peach slice, and pour your Peachito mixture to enjoy! Pinch the top of your mint spring and add it to the top of your glass!
Single Glass 
45ml White rum
30ml Peach Nectar
30ml Lime Juice
A dash of simple syrup
4-5 Mint Leaves
20ml Soda Water to top up
Garnish: Peach Slices
Jug (4 glasses)
180ml White Rum, we used Havana Club
120ml Peach Nectar
120ml fresh squeezed lime Juice
10 – 15ml of Simple Syrup (you can make this at home with a sweetener of choice)
20 Mint Leaves
Either Fresh or Canned Peaches
80ml Soda Water to top up