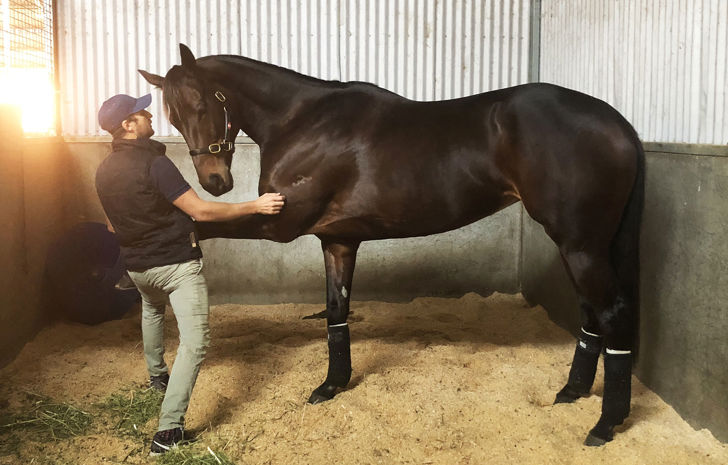 Racing Victoria equine welfare strategic plan
24 January 2023
•
Written by
VRC
Racing Victoria has released its Equine Welfare Strategic Plan for the next five years, and have detailed the results from the accelerated and expanded 2019 Equine Welfare Strategic Plan.
Racing Victoria CEO Andrew Jones has indicated that "equine welfare is a top priority for the Victorian thoroughbred racing industry. Our participants work with horses because they love them and we look after horses for a living."
The seven focus areas will ensure the best possible welfare for all Victorian thoroughbreds and includes three continuing themes – life after racing, injury prevention and traceability – which are joined by four new priorities - physical welfare, behavioural welfare, vulnerable thoroughbreds and breeding welfare.
2023-27 Equine Welfare Strategic Plan
For the next five years RV will prioritise seven focus areas.
Life After Racing
Injury Prevention
Traceability
Physical Welfare
Behavioural Welfare
Vulnerable Thoroughbreds
Breeding Welfare
The Victorian thoroughbred racing industry will continue to contribute 2% of prizemoney to equine welfare to support these focus areas.
Key objectives over the next five years
Establishing an industry Code of Practice for the care of a thoroughbred during racing.
Engaging with the breeding industry to implement standards and initiatives that ensure all thoroughbreds bred for racing have the best chance of achieving their racing purpose and do not become vulnerable horses.
An increased focus on behavioural welfare and positive human interactions.
Using findings from the Equine Limb Injury Prevention Program to help reduce training and racing injuries.
Commencing the use of a mandatory digital horse health record for thoroughbreds in training.
Working towards all retired racehorses having an emergency contact on the Off The Track Community.
Working towards 100% traceability of thoroughbreds from birth to retirement.
Increasing the number of thoroughbreds rehomed by RV Acknowledged Retrainers.
Increasing owner awareness of pathways available for retired racehorses.
Rolling out the Acknowledged Retirement Farms program.
Increasing the options for non-competitive retired racehorses.
Further details can be found here.
---
2019-2022 Equine Welfare Strategic Plan:
A total of $27 million was directed to equine welfare during the accelerated and expanded 2019 EWSP. This was broken down into the following key areas:
30% - Post-Racing Programs, Safety Net & Visibility
30% - Veterinary & Equine Welfare Operational Delivery
25% - Risk Reduced Racing
15% - Industry Reputation & Education
Funding will again be directed to these key areas in the 2023-27 Equine Welfare Strategy Plan.