Sprint kings bow out of racing
4 September 2023
•
Written by
VRC
Two champion sprinters have retired from racing with Nature Strip and Eduardo headed for life off the track following stellar careers.
Fierce rivals on the track, the evergreen duo provided racegoers with enduring excitement as they battled it out in Australia's elite sprinting competitions and it is very fitting that they finish their racing careers on the same weekend.
Nature Strip retires a winner of 22 races from 44 starts with more than $20 million in prizemoney. The nine-year-old gelding started his career in Victoria as the winner of a humble Mornington maiden before progressing to the highest levels of our sport.
Bred in Victoria, the son of Nicconi was carefully managed by Chris Waller since joining his stable in 2019 and formed a special bond with jockey James McDonald.
Together the pair won eight Group 1 races including two Darley Champions Sprints at Flemington and tasted international success in the Group 1 King's Stand Stakes at Royal Ascot. Jamie Kah is the only other jockey to win a Group 1 on Nature Strip, which came in the 2022 Black Caviar Lightning at Flemington.
Nature Strip was loved by racing fans across the world but Flemington racegoers were fortunate enough to see him in action up the straight track on 11 occasions for six wins.
He will live out his days with Chris Waller's assistant trainer Charlie Duckworth and his partner, Group 1 winning jockey and proud off the track advocate Kathy O'Hara.
Also starting his career in Victoria was now ten-year-old Eduardo who retired on Saturday as the winner of 12 races from 35 races and nearly $8 million in prizemoney.
The son of Host started his racing life as a winner at Moe and finished second in the Group 2 Gilgai Stakes at Flemington at just his fourth start.
He joined trainer Joe Pride in 2020 and became a dual Group 1 winner, always racing consistently up on speed and showing customary fight when challenged by other horses.
The rivalry between Eduardo and Nature Strip was embraced by racing, with the two facing off on 13 occasions. Nature Strip came out on top in eight of those races but Eduardo always held his own.
The longevity of both Nature Strip and Eduardo is testament to the care and skill shown by their trainers and while many are sad to see them retire, we bask fondly in our memories of their achievements while they make way for the next generation of champion sprinters to shine.
---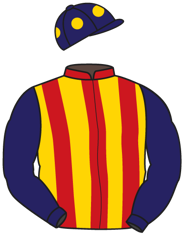 NATURE STRIP
Chestnut Gelding
Foaled  16/11/2014
Sire  Nicconi
Dam  Strikeline (Desert Sun (GB))
Trainers  Robert Smerdon, Robert Hickmott, John Sadler, Darren Weir, Chris Waller
Breeder  Golden Grove Stud Farm (VIC)
Owners  R A E Lyons, P D Harrison, P N Kean, S W Hansen, G L Smith,  J P Van Duuren, P J Balderstone, K C Garland, D J Mccluskey, C A Bennett, G D Dumesny, F Giampaolo, D J Mcshane, D J Slocum, T G McHenry, C J Harrison, D Harrison
CAREER STATISTICS
| | | | | | |
| --- | --- | --- | --- | --- | --- |
| Country | Starts | Wins | 2nds | 3rds | Prizemoney |
| AUS | 43 | 21 | 8 | 1 | $20,236,785 |
| UK | 1 | 1 | 0 | 0 | £283,550 |
|   |   |   |   |   |   |
|   | Career Starts | Wins | 2nds | 3rds | Total Prizemoney |
|   |  44 | 22  | 8 | 1  | $20,765,008 (AUD) |
MAJOR ACHIEVEMENTS
WON 2021 Group 1 Black Caviar Lightning (1000m)
WON 2019 & 2021 Group 1 VRC Sprint Classic (Champions Sprint) (1200m)
WON 2022 Group 1 King's Stand Stakes (1006m)
WON 2020, 2021 & 2022 Group 1 TJ Smith Stakes (1200m)
WON 2019 Group 1 Moir Stakes (1000m)
WON 2019 Group 1 The Galaxy (1100m)
WON 2021 The Everest (1200m)
---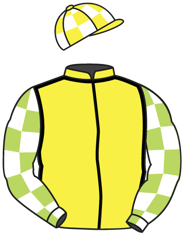 EDUARDO
Chestnut Gelding
Foaled  30/10/2013
Sire  Host (CHI)
Dam  Blushing (Fantastic Light (USA))
Trainers Sarah Zschoke, Joseph Pride
Breeder  Miss J Kaufmann (VIC)
Owners  J J W Pride, N Cresci, A J Curran, Buffto's First Kiss,  L Galvin, B Henderson, J A Kaufmann, M Kaye, G J Loiero, N J Pinner, D P Ritchie, A J Rix, B Rodwell, Team T S A, Ungar Family, Dr J R Whitfeld
CAREER STATISTICS
| | | | | |
| --- | --- | --- | --- | --- |
| Starts | Wins | 2nds | 3rds | Prizemoney |
| 35 | 12 | 5 | 6 | $7,926,650 |
MAJOR ACHIEVEMENTS
WON 2021 Group 1 The Galaxy (1100m)
WON 2021 Group 1 Doomben 10,000 (1200m)
WON 2018 Group 2 Caulfield Sprint (1000m)
WON 2020 Group 2 Missile Stakes (1200m)
WON 2021 & 2022 Group 2 Challenge Stakes (1000m)
WON 2019 Group 2 The Shorts (1100m)