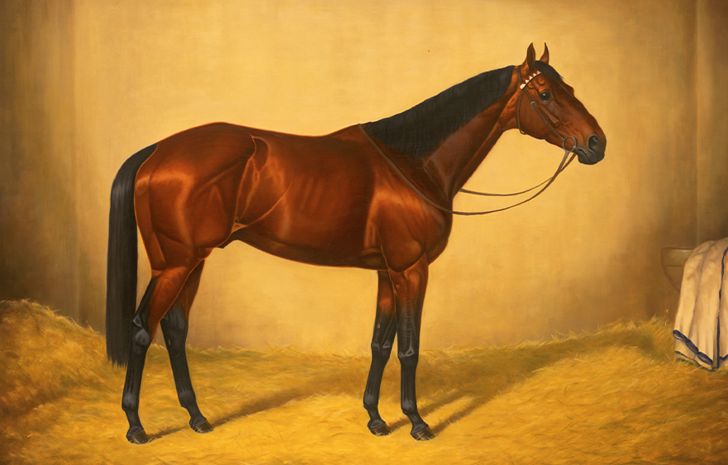 Taj Rossi – the best 3YO for by Bart and Roy
27 June 2023
•
Written by
Joe McGrath
Lunar Flare's recent run away victory on the Andrew Ramsden Stakes brought fond memories of one of the great horses of the modern era, Taj Rossi. Here's a closer look as to 'why'.
When reflecting on his stellar career, former champion jockey Roy Higgins would always talk of Light Fingers and Red Handed. His two Melbourne Cup winners from 1965 and 1967 respectively.
When talking about other very good horses he rode – and there were many – he would always pause before talking about Taj Rossi. For some reason there was a deep appreciation of a horse with a constitution unseen in most thoroughbreds.
As sited in a biography written by Patrick Bartley called Roy Higgins – Australia's favourite Jockey (2014) a chapter was dedicated to Taj Rossi, Tontonan and Leilani. On Taj Rossi he rated him as the best three-year-old he ever rode: 'His spring was incredible' Higgins reflected in 2009 after another Cummings trained star, So You Think, won the Cox Plate. 'His only real failure, if you could call it that, was a fourth in the Caulfield Guineas. I settled third on the fence and that's where he finished, under a stranglehold.
'I was waiting for something to move but nothing did. I was climbing over their backs. I said to Bart (that) he could have won by two lengths.'1
Next start he took on the older horses at Moonee Valley in the W.S Cox Plate (2000m) then reverted back to his own age group in the Victoria Derby (2500m) a week later. He would then drop back to a mile one week after that to run in the George Adams Hcp (1600m) and then go on and return to his own age group in the Sandown Guineas (1600m) the following week. He won them all!
In a spring that was extraordinary, Taj Rossi went on to be judged Australian Champion Racehorse for the 1973 – 74 season. 2023 marks the 50 year anniversary since the son of Matrice dominated the Melbourne racetracks. Arguably, we are yet to see his like again.
Bartley's recount of Taj Rossi goes on to document: 'Taj Rossi won nine races from 21 starts with most of them coming from his three-year-old season and earned this plaudit from his trainer: 'All along I have said that he is one of the best, if not the best three-year-old Australia has known in the last fifty years.'2
Cummings would also say in his autobiography titled Bart - My Life (2009): "There was nothing Taj Rossi couldn't do that spring (1973). I thought Taj Rossi was the best three-year-old ever to have raced, certainly the best I'd trained, and believed that the sky was the limit for him. But he caught a stomach virus the next autumn and just wasn't the same.'3
Taj Rossi was raced by Melbourne businessman Victor Peters who, along with his wife Lila, also raced the very good Fulmen back in the late 1960s. Their colours of white with the brown circles would become synonymous with quality throughout the late 1960s, 1970s and early 80s. They mainly raced horses in their own name and found their way into the top echelon of races across the country. There was a Cummings connection throughout. Feature races were not unfamiliar to the Peters owned horses.
The Peters would later establish Fulmen Park on the Mornington Peninsula named after their first racehorse, a winner of 8 stakes races including the Brisbane and Adelaide Cups.
Taj Rossi was retired to stud in 1975 and leased to Spendthrift Farm, Lexington, Kentucky in the US for a couple of seasons. He would return to stand at Dr Phil Redman's Turangga Farm in Scone, NSW with the best progeny to include Taj Eclipse (1983 VRC Oaks) and Taj Quillo (1986 VRC Gadsden Stakes) both raced by the Peters family. He'd also sire the popular 1989 AJC Doncaster Hcp winner, Merimbula Bay. He died at the relatively young age of 15 in 1985.
Interestingly, through the Grahame Begg trained Lunar Flare, a dominant winner of the 2022 VRC The Bart Cummings (G2) at Flemington and more recently the Andrew Ramsden Stakes (LR) by 5.5 lengths, we have seen a return of the famous Peters colours. This has come about via part-owner John Valmorbida who is married to Michelle, a daughter of Vic and Lila Peters. The Peters and Valmorbida families have been long-time friends for many years. Lunar Flare is also raced by Frank Kraps and long-time successful owner and Melbourne real estate authority, Jack Bongiorno.
From a breeding perspective, Taj Rossi was by Matrice, a high class sprinter miler which would win the 1956 SAJC Goodwood Hcp as well as the 1956 VRC Cantala Stakes and the 1956 and 1957 VRC Linlithgow Stakes. He sired 24 stakes-winners including Taj Rossi, Manihi, Toltrice, Pago Pago and La Trice – all high-class performers.
From Dark Queen (by Coronation Boy), this is a thoroughbred family which would hold special importance for both the Cummings and Peters families as it would see horses the ilk of Taj Rossi; Saintly (1996 VRC Melbourne Cup; MVRC W.S Cox Plate); Storm Queen (1966 STC Golden Slipper; VATC Caulfield Guineas etc) and even Stormy Passage (1958 SAJC SA Derby) emerge. Stormy Passage being the first Melbourne Cup runner for Cummings back in 1958. It would also produce Dark Eclipse, a winner of the 1980 STC Golden Slipper.
On talking further about Taj Rossi, Bart Cummings had this to say in a book written by the great Les Carlyon called The Master (2011).
"He (Taj Rossi) was a great type, except for a plain head, an inheritance from his boof-headed father Matrice. More importantly, he was tough, incredibly so. He hit his head on the starting stalls before the Caulfield Guineas, bringing up a lump as big as a cricket ball, yet still ran fourth. During the spring he just kept walking up, week after week, and winning. He won the Victoria Derby, the Sandown Guineas and Ascot Vale Stakes against his own age. Against all comers he won the Cox Plate and George Adams Handicap (now the Kennedy Champions Mile) at Flemington."4
On the 1st of July, Flemington will once again host the Taj Rossi Series Final – a $175,000 Listed race held over 1600m for 2YOs. Heats have been conducted at Flemington, Mornington, Swan Hill, Sandown and Bendigo.
Whilst there have been many horses grace the hallowed turf at Flemington, few could do it in the manner that Taj Rossi did. He raced in an era which included other top 3YOs the like of Imagele, Grand Cidium and Leica Lover. Through the popular Taj Rossi Series, his memory lives on.
1. Bartley, P (2014): Roy Higgins - Australia's Favourite Jockey, Pages 177-178
2. Bartley, P (2014): Roy Higgins - Australia's Favourite Jockey, Pages 177-178
3. Cummings, J.B (2009): Bart – My Life, Page 147
4. Carlyon, L (2011): The Master – A personal portrait of Bart Cummings, Page 238
---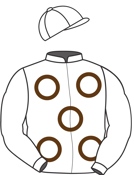 TAJ ROSSI
Bay Stallion
Foaled  1970 (Australia)
Sire  Matrice
Dam  Dark Queen (Coronation Boy (IRE))
Trainer  Bart Cummings
Owners  Vic & Lila Peters
CAREER STATISTICS
| | | | | | |
| --- | --- | --- | --- | --- | --- |
| Years | Career Starts | Wins | 2nds | 3rds | TotalPrizemoney |
| 1972-1974 | 21 | 9 | 1  | 4  | $1,415,548 (AUD) |
MAJOR ACHIEVEMENTS
1973-74 Champion Racehorse of the Year 
WON 1973 Group 1 W.S. Cox Plate (2040m)
WON 1973 Group 1 Victoria Derby (2500m)
WON 1973 Ascot Vale Stales (now Coolmore Stud Stakes) (1200m)
WON 1973 Moonee Valley Stakes (now Bill Stutt Stakes) (1600m)
WON 1973 Sandown Guineas (1600m)
WON 1973 George Adams Handicap (now Champions Mile) (1600m)
WINTER RACE SERIES
TAJ ROSSI SERIES
This series takes in heats at Mornington, Bendigo, Sandown, Swan Hill and Flemington and targets later-developing two-year-olds who are suited to the longer distance of 1600m. The series culminates in the $175,000 Listed Taj Rossi Series Final (1600m), a quality handicap for two-year-olds and is run on Flemington Finals Race Day, Saturday 1 July.
| | | | | | | |
| --- | --- | --- | --- | --- | --- | --- |
| Heat | Venue | Date  | Race Conditions | Race  | Distance | Claims |
| 1 | Flemington | Saturday, 20 May | 2YO Set Weights plus Penalties | $150,000 | 1400m | Apprentices cannot claim |
| 2 | Mornington | Wednesday, 31 May | 2YO Handicap | $55,000 | 1500m | Apprentices cannot claim |
| 3 | Swan Hill | Friday, 9 June | 2YO Set Weights plus Penalties | $125,000 | 1300m | Apprentices cannot claim |
| 4 | Sandown  | Wednesday, 14 June | 2YO Fillies Handicap | $55,000 | 1300m | Apprentices cannot claim |
| 5 | Flemington | Saturday, 17 June | 2YO Handicap | $150,000 | 1400m | Apprentices can claim  |
| 6 | Bendigo | Sunday, 18 June | 2YO Handicap | $37,500 | 1600m | Apprentices can claim  |
| Final | Flemington | Saturday, 1 July | 2YO Quality Handicap | $175,000 | 1600m | Apprentices cannot claim |
System.Web.HttpException (0x80004005): Error executing child request for handler 'System.Web.Mvc.HttpHandlerUtil+ServerExecuteHttpHandlerAsyncWrapper'. ---> System.NullReferenceException: Object reference not set to an instance of an object.
   at ASP._Page_Views_Partials_googleAd_cshtml.Execute()
   at System.Web.WebPages.WebPageBase.ExecutePageHierarchy()
   at System.Web.Mvc.WebViewPage.ExecutePageHierarchy()
   at System.Web.WebPages.WebPageBase.ExecutePageHierarchy(WebPageContext pageContext, TextWriter writer, WebPageRenderingBase startPage)
   at System.Web.Mvc.RazorView.RenderView(ViewContext viewContext, TextWriter writer, Object instance)
   at System.Web.Mvc.BuildManagerCompiledView.Render(ViewContext viewContext, TextWriter writer)
   at Umbraco.Web.Mvc.ProfilingView.Render(ViewContext viewContext, TextWriter writer) in D:\a\1\s\src\Umbraco.Web\Mvc\ProfilingView.cs:line 25
   at System.Web.Mvc.ViewResultBase.ExecuteResult(ControllerContext context)
   at System.Web.Mvc.ControllerActionInvoker.InvokeActionResult(ControllerContext controllerContext, ActionResult actionResult)
   at System.Web.Mvc.ControllerActionInvoker.InvokeActionResultFilterRecursive(IList`1 filters, Int32 filterIndex, ResultExecutingContext preContext, ControllerContext controllerContext, ActionResult actionResult)
   at System.Web.Mvc.ControllerActionInvoker.InvokeActionResultFilterRecursive(IList`1 filters, Int32 filterIndex, ResultExecutingContext preContext, ControllerContext controllerContext, ActionResult actionResult)
   at System.Web.Mvc.ControllerActionInvoker.InvokeActionResultFilterRecursive(IList`1 filters, Int32 filterIndex, ResultExecutingContext preContext, ControllerContext controllerContext, ActionResult actionResult)
   at System.Web.Mvc.ControllerActionInvoker.InvokeActionResultFilterRecursive(IList`1 filters, Int32 filterIndex, ResultExecutingContext preContext, ControllerContext controllerContext, ActionResult actionResult)
   at System.Web.Mvc.ControllerActionInvoker.InvokeActionResultFilterRecursive(IList`1 filters, Int32 filterIndex, ResultExecutingContext preContext, ControllerContext controllerContext, ActionResult actionResult)
   at System.Web.Mvc.ControllerActionInvoker.InvokeActionResultWithFilters(ControllerContext controllerContext, IList`1 filters, ActionResult actionResult)
   at System.Web.Mvc.Async.AsyncControllerActionInvoker.<>c__DisplayClass3_6.<BeginInvokeAction>b__4()
   at System.Web.Mvc.Async.AsyncControllerActionInvoker.<>c__DisplayClass3_1.<BeginInvokeAction>b__1(IAsyncResult asyncResult)
   at System.Web.Mvc.Async.AsyncResultWrapper.WrappedAsyncResult`1.CallEndDelegate(IAsyncResult asyncResult)
   at System.Web.Mvc.Async.AsyncResultWrapper.WrappedAsyncResultBase`1.End()
   at System.Web.Mvc.Async.AsyncControllerActionInvoker.EndInvokeAction(IAsyncResult asyncResult)
   at System.Web.Mvc.Controller.<>c.<BeginExecuteCore>b__152_1(IAsyncResult asyncResult, ExecuteCoreState innerState)
   at System.Web.Mvc.Async.AsyncResultWrapper.WrappedAsyncVoid`1.CallEndDelegate(IAsyncResult asyncResult)
   at System.Web.Mvc.Async.AsyncResultWrapper.WrappedAsyncResultBase`1.End()
   at System.Web.Mvc.Controller.EndExecuteCore(IAsyncResult asyncResult)
   at System.Web.Mvc.Controller.<>c.<BeginExecute>b__151_2(IAsyncResult asyncResult, Controller controller)
   at System.Web.Mvc.Async.AsyncResultWrapper.WrappedAsyncVoid`1.CallEndDelegate(IAsyncResult asyncResult)
   at System.Web.Mvc.Async.AsyncResultWrapper.WrappedAsyncResultBase`1.End()
   at System.Web.Mvc.Controller.EndExecute(IAsyncResult asyncResult)
   at System.Web.Mvc.Controller.System.Web.Mvc.Async.IAsyncController.EndExecute(IAsyncResult asyncResult)
   at System.Web.Mvc.MvcHandler.<>c.<BeginProcessRequest>b__20_1(IAsyncResult asyncResult, ProcessRequestState innerState)
   at System.Web.Mvc.Async.AsyncResultWrapper.WrappedAsyncVoid`1.CallEndDelegate(IAsyncResult asyncResult)
   at System.Web.Mvc.Async.AsyncResultWrapper.WrappedAsyncResultBase`1.End()
   at System.Web.Mvc.MvcHandler.EndProcessRequest(IAsyncResult asyncResult)
   at System.Web.Mvc.MvcHandler.System.Web.IHttpAsyncHandler.EndProcessRequest(IAsyncResult result)
   at System.Web.Mvc.HttpHandlerUtil.ServerExecuteHttpHandlerAsyncWrapper.<>c__DisplayClass3_0.<EndProcessRequest>b__0()
   at System.Web.Mvc.HttpHandlerUtil.ServerExecuteHttpHandlerWrapper.<>c__DisplayClass5_0.<Wrap>b__0()
   at System.Web.Mvc.HttpHandlerUtil.ServerExecuteHttpHandlerWrapper.Wrap[TResult](Func`1 func)
   at System.Web.Mvc.HttpHandlerUtil.ServerExecuteHttpHandlerWrapper.Wrap(Action action)
   at System.Web.Mvc.HttpHandlerUtil.ServerExecuteHttpHandlerAsyncWrapper.EndProcessRequest(IAsyncResult result)
   at System.Web.HttpServerUtility.ExecuteInternal(IHttpHandler handler, TextWriter writer, Boolean preserveForm, Boolean setPreviousPage, VirtualPath path, VirtualPath filePath, String physPath, Exception error, String queryStringOverride)
   at System.Web.HttpServerUtility.ExecuteInternal(IHttpHandler handler, TextWriter writer, Boolean preserveForm, Boolean setPreviousPage, VirtualPath path, VirtualPath filePath, String physPath, Exception error, String queryStringOverride)
   at System.Web.HttpServerUtility.Execute(IHttpHandler handler, TextWriter writer, Boolean preserveForm, Boolean setPreviousPage)
   at System.Web.HttpServerUtility.Execute(IHttpHandler handler, TextWriter writer, Boolean preserveForm)
   at System.Web.HttpServerUtilityWrapper.Execute(IHttpHandler handler, TextWriter writer, Boolean preserveForm)
   at System.Web.Mvc.Html.ChildActionExtensions.ActionHelper(HtmlHelper htmlHelper, String actionName, String controllerName, RouteValueDictionary routeValues, TextWriter textWriter)
   at System.Web.Mvc.Html.ChildActionExtensions.Action(HtmlHelper htmlHelper, String actionName, String controllerName, RouteValueDictionary routeValues)
   at Our.Umbraco.DocTypeGridEditor.Web.Extensions.HtmlHelperExtensions.RenderDocTypeGridEditorItem(HtmlHelper helper, IPublishedElement content, String editorAlias, String viewPath, String previewViewPath, Boolean isPreview)
   at ASP._Page_app_plugins_doctypegrideditor_render_DocTypeGridEditor_cshtml.Execute()
   at System.Web.WebPages.WebPageBase.ExecutePageHierarchy()
   at System.Web.Mvc.WebViewPage.ExecutePageHierarchy()
   at System.Web.WebPages.WebPageBase.ExecutePageHierarchy(WebPageContext pageContext, TextWriter writer, WebPageRenderingBase startPage)
   at System.Web.Mvc.RazorView.RenderView(ViewContext viewContext, TextWriter writer, Object instance)
   at System.Web.Mvc.BuildManagerCompiledView.Render(ViewContext viewContext, TextWriter writer)
   at Umbraco.Web.Mvc.ProfilingView.Render(ViewContext viewContext, TextWriter writer) in D:\a\1\s\src\Umbraco.Web\Mvc\ProfilingView.cs:line 25
   at System.Web.Mvc.HtmlHelper.RenderPartialInternal(String partialViewName, ViewDataDictionary viewData, Object model, TextWriter writer, ViewEngineCollection viewEngineCollection)
   at System.Web.Mvc.Html.PartialExtensions.Partial(HtmlHelper htmlHelper, String partialViewName, Object model, ViewDataDictionary viewData)
   at System.Web.Mvc.Html.PartialExtensions.Partial(HtmlHelper htmlHelper, String partialViewName, Object model)
   at ASP._Page_Views_Partials_grid_editors_Base_cshtml.Execute()