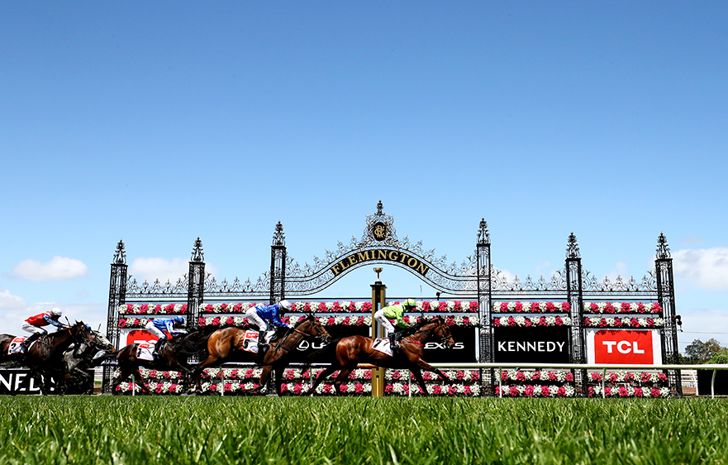 TCL extend partnership with the VRC
13 July 2021
•
Written by
VRC
The Victoria Racing Club (VRC) are delighted to announce TCL have extended their alignment with the Club for another three years in a new year-round deal.
TCL have been the official TV supplier of the VRC and the iconic Melbourne Cup Carnival since 2005 and the partnership has been extended until at least 2024.
As one of the Club's longest standing sponsors, TCL have had significant involvement across the Melbourne Cup Carnival primarily as a support partner of Myer Fashions on the Field and the Club's charitable program Pin & Win.
The new deal will see them partner with the Club year round, including race name sponsorship on Kennedy Oaks Day and permanent signage at Flemington Racecourse.
TCL will also continue to supply and install more than 1500 TVs at Headquarters for the four day Melbourne Cup Carnival.
VRC Chief Executive Officer Steve Rosich said the extended deal with TCL cements one of the Club's most enduring partnerships.
"TCL joined us in 2005 and this new deal will take the duration of our partnership to 19 years," Mr Rosich said.
"Partnerships of this length in sport are valued and should be celebrated.
"Last year emphasised the need for us to continue to engage with all Australians, including those who can't join us on course, and TCL are a huge part of bringing the Melbourne Cup Carnival experience into homes worldwide."
Managing Director at TCL Electronics AU/NZ Mark Zhang said he was pleased to extend the businesses highly successful partnership with the VRC.
"This year marks our 16th year with the Victoria Racing Club, and we're delighted to have signed on as the official television supplier for another three years," Mr Zhang said.
"From photo finishes to fashions on the field, we look forward to being part of many more iconic moments at Flemington Racecourse over the coming years."