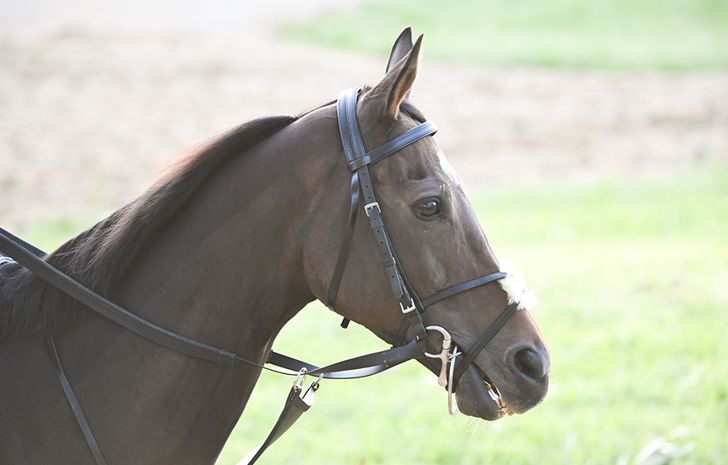 Team Twilight
21 October 2021
•
Written by
Michael Lynch
With the reigning Melbourne Cup champion Twilight Payment back on our shores to attempt to make history with a second win in the great race, we revisit how his world-class team took care of the nine-year-old last year, amid the global pandemic.
If you are going to travel for more than 24 hours with a horse, you couldn't ask for a better candidate than an aged gelding who lets nothing knock him out of his stride.
If you are looking to win the world's most valuable and toughest staying contest, then you couldn't ask for a better candidate than one who will get every centimetre of the 3200 metre trip, be tractable in the lead-up, and respond generously to the urgings of his rider when the contest is reaching a climax.
In short, if you were looking for the perfect Melbourne Cup candidate, then you could have not looked much further than Twilight Payment, the front-running Irish stayer who, partnered by Jye McNeil, strode to victory in this year's race.
Lloyd and Nick Williams bought Twilight Payment just over a year before his great win from legendary Irish owner, breeder and trainer Jim Bolger, immediately shifting him to the County Kilkenny stable of Joseph O'Brien.
Joseph is still only 27 years of age but had already proved to the Williams family that he knew what it takes to win the Melbourne Cup when he sent out Rekindling to triumph in the famous navy and white Williams silks in 2017.
To say that O'Brien junior is steeped in racing is an understatement. His father Aidan is known the world over as the master of Coolmore's Irish operations at Ballydoyle. His mother Anne Marie is a former champion jumps trainer in Ireland, while he himself won two Irish champion jockey titles and some 30 Group 1 races around the world in a career in the saddle that ended when he was just 23 because of increasing weight.
But part of a trainer's talent is not just getting horses fit; it is knowing where to run them, and crucially, which staff to put his faith in.
When O'Brien was planning the trip to Australia for Twilight Payment to have his second tilt at the 2020 Melbourne Cup (having finished down the track the year before after an interrupted preparation) he knew he could rely on former apprentice jockey Sean Corby, now a work rider at his stable, and another ex-rider turned key stable employee, travelling foreman Mark Power, to oversee the campaign in Australia.
Those two were based at Werribee while Twilight Payment went through his quarantine period and prepared for the great race, and have a unique insight into what makes the horse tick.
Power says that everything went right this time around.
"When horses get down there, they can sometimes go one way or another. He went the right way, luckily enough. He didn't lose too much weight, and probably the benefit of having done it the previous two years was a help for him.
"All along, his weight was good, and maybe getting out of the routine and having the Australian sun on his back brought a fresh lease of life for him," the 29-year-old, who says it was a "lack of ability rather than weight" that put an early end to his career aspirations as a jockey.
Instead, he went to college and subsequently has become a key part of O'Brien's team, having travelled to Melbourne with Rekindling as well.
"Twilight Payment is as sound a horse as we have at home. He can keep a little bit to himself, maybe he would mind himself at home which is a great attribute when he can go and put it all in on the track."
Power and O'Brien would stay in touch every day, with the trainer at home liaising about work regimes and the condition of the horse.
O'Brien also worked on the tactical plan with jockey McNeil to ensure the race was run to suit their horse.
"He runs a strong two miles and he was able to dictate the pace, setting the fractions he wants to set, he gave himself every chance by doing that. It was a brilliant ride, he set good solid even fractions and from five or four furlongs out steadily strengthened the pace."
Power says that although the son of Teofilo is eight (northern hemisphere time), he is easy to deal with.
"In the yard he is a gent of a horse; in some respects, like a pet you would probably love to have around the place. But something new always interests him. If you had a fresh sign on track at Werribee that was put up after a couple of days he would note it out of the corner of his eye and be snorting at it, letting you know he had noticed the change."
Twenty-three-year-old Corby rode a number of winners on the flat as an apprentice before weight got the better of him.
He has been with O'Brien for three years, having known the trainer when the two competed as race riders.
Corby was with Twilight Payment in 2019 when he first ran in the Cup. The Williams had only just bought him, O'Brien had not had him long in his stable and all were learning about his character and idiosyncrasies.
"We didn't really know him that well. I think having him for the full season this year, we learned a bit more about him, and we learned that he is a horse that takes quite a bit of work to get fit.
"Last year it didn't go to plan. He didn't travel over very well. He didn't take the flight too well and missed a few days work. But this year we had a smoother run.
"He's a very relaxed horse, very easy to deal with, and very straightforward. He doesn't really have any bad habits. He fits into the system and you wouldn't know he is there. We've never had a day's trouble with him.
"He eats and drinks and takes his work well, and he's very straightforward to go away with."
O'Brien not only took counsel from his staff: he also liaised with Nick Williams, who was a regular face at the Werribee training centre to take stock of his two Joseph O'Brien-trained contenders, Twilight Payment and Master of Reality.
"I was on the phone every day," O'Brien explains, saying that the COVID-19 pandemic in the end didn't make that much difference to the way the horses were trained.
"I wouldn't have been there for the horses' preparation anyway. I would have flown in a couple of days before the race, maybe a week or so. I would have loved to have been there, it would have been fantastic to get to see everyone, but this year has been quite different and we were just lucky that we could compete in the race.
"Nick was there to watch the horses train pretty much every morning, and I spoke to him almost every day.
"He filled me in on how the horses looked and how they were training, it was a big team effort. Nick was an integral part of overseeing it. Mark Power headed up the operation and a lot of credit has to go to them. They got the job spot on."
O'Brien describes Twilight Payment as, "an incredibly tough horse."
"He loves to train, he enjoys racing. He doesn't like to be beaten. He is a very good stayer and he has an incredible will to win.
"When he gets into a battle he comes out on top more often than not. He's a real tough horse and his will to win sets him apart."
Image: (Reg Ryan/Racing Photos)