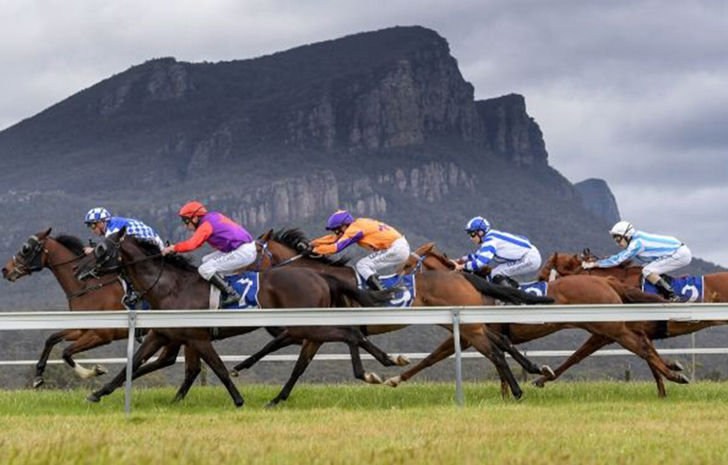 The spirit of the country
6 February 2020
•
Written by
Michael Lynch
There is no doubt that experiencing racing at Flemington, the holy grail of the sport of kings, holds a special magic.
With the city as a backdrop, the iconic turf groomed to perfection and the famous roses in bloom, not to mention some of the best racing in the world, it is definitely a great experience. But attending a race meeting at one of the many turf clubs in country and regional Australia also holds a distinctive atmosphere. With their beautiful and unique racetracks, country racing drives domestic tourism, supports local businesses and contributes to the cultural heritage of Australia.
With picturesque surrounds including dramatic mountain backdrops and bush settings, regional racecourses each hold their own charm. Country racing is a thriving industry that is of great importance to not only the Australian thoroughbred industry, but also to local communities. With 67 Country Racing clubs in Victoria alone, collectively running 450 races and contributing more than $750 million to the Victorian economy each year, these regional clubs are a vital part of racing.
And it is not just the racing industry that benefits – these clubs often play a crucial part in the local communities in which they are located. Providing 8300 full-time jobs in regional Victoria alone – not to mention the thousands of volunteers that contribute – the clubs also inject much-needed funds into small towns. A big race day will not only boost a town's economy but brings visitors to the area and old friends home.
The relaxed, informal, family friendly and affordable atmosphere at country races is another reason they are a popular choice. Top-notch racing is still definitely on the cars, though, with virtually all trainers and jockeys starting their careers at country race meetings. It is also part of a jockey's apprenticeship that they start in the country and ride winners there before making it to metro level, and on any given day at a country meet you'll see a promising, rising young star or an established name there for the day's work.
The larger country clubs, such as Bendigo, Geelong, Ballarat, Cranbourne and Pakenham are also crucial in the racing calendar as qualifiers for city races, including some of the biggest ones during the spring racing carnival.
So next time you're looking for a short trip, a weekend away, or just a great day out, think regional and visit a country race meeting. You'll enjoy old-fashioned country hospitality, high-quality racing and be supporting local communities all at once.