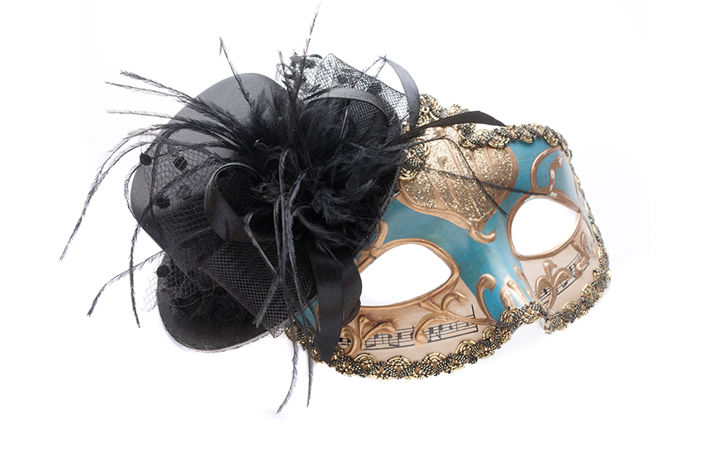 Theatre meets simplicity
3 March 2020
•
Written by
VRC
Milliner and designer Phillip Rhodes is synonymous with racing fashion in Australia.
His headpieces are in demand by racegoers and celebrities, and when he is not creating masterpieces for the track, he is working with the Melbourne Theatre Company and the Victorian Opera. He shares his expert thoughts on autumn and winter headwear.
Today's race-going woman takes a practical outlook to her autumn and winter headwear. Any hat of size will be chosen for its classic styling and will be inevitably restrained in taste and trimming. Felt hats with self-coloured bands and tailored ribbon bows may also encompass simple, cut feathers. This style of hat is very much an accessory as opposed to the more galah effects most sought after for spring racing.
Ocelot print silks have enjoyed a strong showing again this season as they follow on from spring. This is more evidence of the trans-seasonal versatility that women are requiring from expensive, handmade pieces. Ocelot speaks to the fashion for metallic details, but also brings wit and a euro-savvy edge to jewel-coloured separates found in the autumn/winter wardrobe. Equally, unadorned cages of veiling hovering above simple hairbands give a wisp of simply employed allure whilst providing myriad opportunities for further enhancement with a pair of vintage clip-on earrings, as an individual hint of passementerie (decorative trimming).
Simplicity is the key when it comes to shapes. Rear-perching pillboxes are receiving some notice, but are best made in a block colour to achieve their full working potential. Team back as accessory essentials that sit alongside designer handbags and jewellery classics.
Simple ribbon trims also provide opportunities to enhance with the latest craze for jewelled hair clips. A style favourite of mine is to create a tiny 'diorama' or mini tromp l'oeil headpiece as a piece of fanciful fun.
The needs of today's woman inspire a restraint that in itself inspires the designer side of Phillip Rhodes Hats to keep things interesting but relevant.