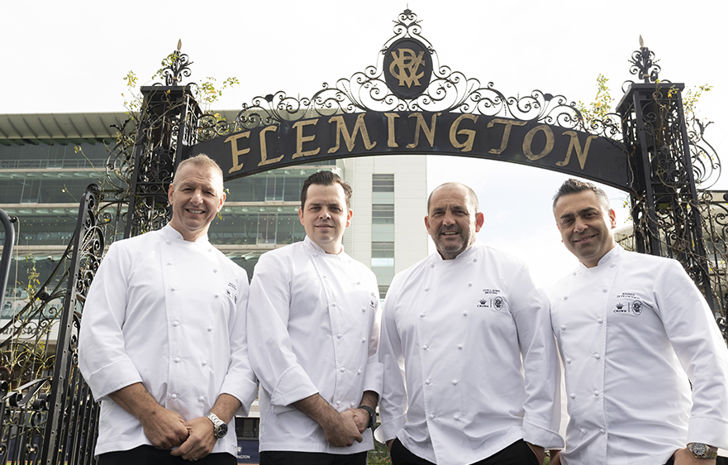 Tis the season for world class cheeses
23 December 2022
•
Written by
VRC
The festive season is synonymous with antipasto, charcuterie and of course, cheese. Australia is home to many of the best cheesemakers in the world, and some are served right here at Flemington.
Supplying Flemington chefs with only the best in cheese is a dedicated team of cheese professionals, ex-chefs, food lovers and industry professionals at Calendar Cheese Company.
Ardent about their selection of products, they offer an extensive selection of quality cheeses, caviar and dry goods sourced from the best dairies, affineurs and producers around the world.
Although the brie from France and the fetta from Greece is delicious, there are suppliers very close to home who produce just as amazing flavours.
One is Yarra Valley Dairy, a name many readers will know. Located in one of Australia's premium dairy and wine regions in a picturesque part of Victoria only an hour's drive from Melbourne, Yarra Valley Dairy is part of the property known as 'Hubertswood', owned by the Mooney family. Named after one of the early settlers and vignerons, Hubert de Castella, the property has been used for producing fine artisan cheese since 1994.
There is a long history of cheese making in this region and the local farms still produce the fine quality, rich cow's milk used at the dairy. Goat's milk is delivered regularly from a family owned property in the Mansfield region, nestled at the foothills of Victoria's High Country.
A variety of award-winning cheese is made in this historic location, taking inspiration from the great cheeses of Europe and combining this with fresh, local milk, to produce uniquely Australian cheeses that showcase the best of both.
The Dairy produces an impressive variety of cheeses including fresh curd, marinated fresh cheeses, mature white moulds and washed rinds. Most are fresh and soft in character, with a focus on producing as much as possible by hand, with all cheeses made, wrapped and packed by the dedicated cheesemakers and production staff.
Visitors to this beautiful part of Victoria are able to sample these spectacular cheeses on site at the cheese shop, located in the original 100-year-old milking shed on the farm, right beside the cheese factory. Tastings are encouraged, and the cafe's popular cheese platters are served with locally baked fresh breads and various regionally produced  charcuterie items.
You can enjoy a wine with your meal, from one of the independent winemakers represented in their cellar door area, along with craft ciders and beers from neighbouring breweries. Or you can take them home, along with something more from the range of delicious regional and specialist produce, such as jams and relishes, alongside some beautiful homewares and gift ideas.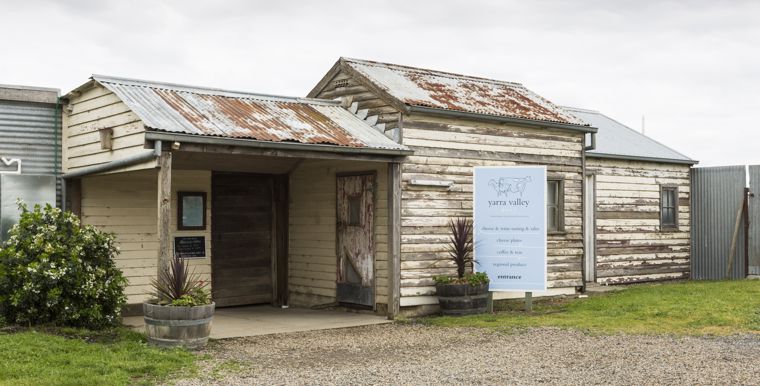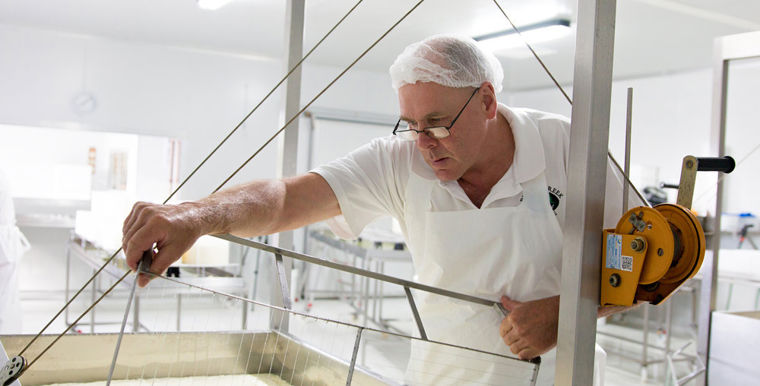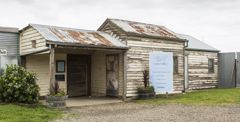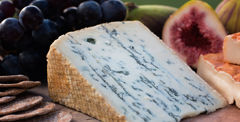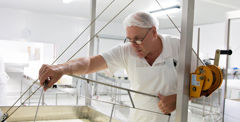 Another Victorian cheesemaker that Calendar Cheese is proud to support is Berrys Creek Gourmet Cheese in Gippsland.
Barry Charlton, with his partner Cheryl, established Berrys Creek Gourmet Cheese in 2007. Coupled with more than 40 years of experience in cheesemaking, along with the dedication of staff and family members, they have produced an extensive range of highly recognised cheeses that frequently win awards both within Australia and internationally.
Barry specialises in blue cheese and is affectionately referred to as Australia's 'Master of Blue'. After success with his cow's milk cheeses, Barry created Riverine Blue, a cheese made from 100 per cent Buffalo milk. The milk comes from Sunrise Plains farm in Giffard West, Gippsland, from a modest sized herd of Riverine Buffalo. The buffaloes are milked daily on the farm and the milk is collected by Barry in the early hours of the morning and brought back to his purpose-built factory in South Gippsland overlooking Wilsons Promontory.
This blue has a soft and creamy texture with a light green, blue veining throughout. A sweet delicacy and subtle perfume upon warming to room temperature complements the purity of the outstanding milk.
Although the blue cheese is a 'signature' of theirs, Berrys Creek Gourmet Cheese also produces delicious white washed-rind cheeses that are full-flavoured and oozing with personality.