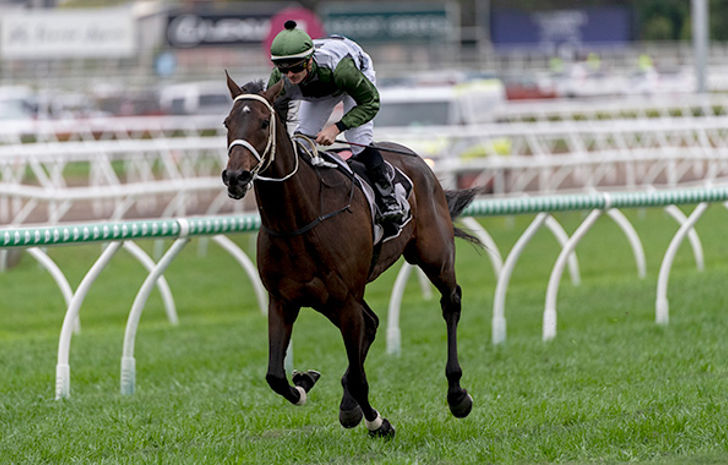 Tregea 'relaxed' ahead of Lexus Melbourne Cup
1 November 2021
•
Written by
Tim Yeatman
On his Windemere Stud property outside of Toowoomba, with his phone ringing hot, Steve Tregea is still adjusting to his new life in the spotlight.
"I'm not the sort of person that looks for the attention, I'm too busy doing what I'm doing," Tregea said.
"I'd much rather fly under the radar than over it, but nobody's giving me the opportunity to do it at the moment!"
The attention is well justified, on Tuesday Tregea's beloved gelding Incentivise will start the Lexus Melbourne Cup as the raging favourite.
But if you think the grandfather is feeling the pressure ahead of his biggest moment in racing, think again.
"I'm quite relaxed, I'm a trainer, usually I have to worry about the finer details leading up to a race, (but) I've got none of that worry, I just sit back and enjoy it," he said.
Tuesday will be just another day in the life of the humble Tregea, with not even having a runner in 'the race that stops a nation' reason to rest for the veteran horseman.
"Just an average day around the farm, I've got a few things to do with horses in work so I'll be at the stables and a few things around the farm and just watch the races and day unfold," Tregea said.
While other connections will party the day away at the Gold Coast Turf Club, for the man who bred and formerly trained Incentivise, Lexus Melbourne Cup Day will be a low-key family affair at home in the lounge room.
"Nice and quiet - if you get yourself too worked up the disappointment's much worse, I try to keep a level head and remember it's only one day of the year," he said.
"The kids and their kids will be here watching too."
But Tregea's relaxed attitude in no way downplays just what he and current trainer Peter Moody have achieved in such a short time.
If Incentivise becomes just the second Queenslander to win the country's biggest race after Macdougal in 1953, Tregea admits it will be hard not to get emotional.
"I was there when he was born, taught him most of what he needed to learn in the early part of his life," he said.
"In terms of satisfaction, it's the ultimate to have bred a horse and trained it.
"I might have to reach for a bottle of better scotch and that will calm me down!"