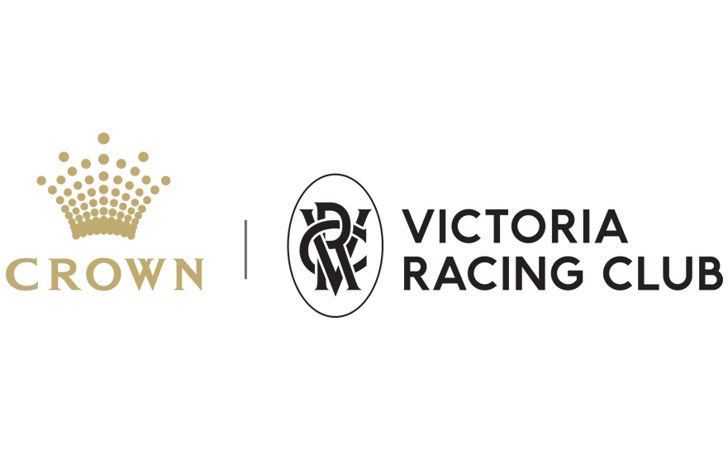 Victoria Racing Club announces Crown Melbourne as its preferred Hospitality Services Partner
28 January 2022
•
Written by
VRC
Following an extensive tender process in 2021 to secure a new hospitality services partner at Flemington, the Victoria Racing Club (VRC) has shortlisted its preferred partner.
The VRC Board and Management team are excited by the prospect of a new hospitality services partnership with Crown Melbourne Ltd., and have entered a period of exclusive negotiation with a view to contracting by mid-February, for a commencement date of 1 April 2022.
We will not be commenting further until the process has reached completion.
System.Web.HttpException (0x80004005): Error executing child request for handler 'System.Web.Mvc.HttpHandlerUtil+ServerExecuteHttpHandlerAsyncWrapper'. ---> System.NullReferenceException: Object reference not set to an instance of an object.
   at ASP._Page_Views_Partials_googleAd_cshtml.Execute()
   at System.Web.WebPages.WebPageBase.ExecutePageHierarchy()
   at System.Web.Mvc.WebViewPage.ExecutePageHierarchy()
   at System.Web.WebPages.WebPageBase.ExecutePageHierarchy(WebPageContext pageContext, TextWriter writer, WebPageRenderingBase startPage)
   at System.Web.Mvc.RazorView.RenderView(ViewContext viewContext, TextWriter writer, Object instance)
   at System.Web.Mvc.BuildManagerCompiledView.Render(ViewContext viewContext, TextWriter writer)
   at Umbraco.Web.Mvc.ProfilingView.Render(ViewContext viewContext, TextWriter writer) in D:\a\1\s\src\Umbraco.Web\Mvc\ProfilingView.cs:line 25
   at System.Web.Mvc.ViewResultBase.ExecuteResult(ControllerContext context)
   at System.Web.Mvc.ControllerActionInvoker.InvokeActionResult(ControllerContext controllerContext, ActionResult actionResult)
   at System.Web.Mvc.ControllerActionInvoker.InvokeActionResultFilterRecursive(IList`1 filters, Int32 filterIndex, ResultExecutingContext preContext, ControllerContext controllerContext, ActionResult actionResult)
   at System.Web.Mvc.ControllerActionInvoker.InvokeActionResultFilterRecursive(IList`1 filters, Int32 filterIndex, ResultExecutingContext preContext, ControllerContext controllerContext, ActionResult actionResult)
   at System.Web.Mvc.ControllerActionInvoker.InvokeActionResultFilterRecursive(IList`1 filters, Int32 filterIndex, ResultExecutingContext preContext, ControllerContext controllerContext, ActionResult actionResult)
   at System.Web.Mvc.ControllerActionInvoker.InvokeActionResultFilterRecursive(IList`1 filters, Int32 filterIndex, ResultExecutingContext preContext, ControllerContext controllerContext, ActionResult actionResult)
   at System.Web.Mvc.ControllerActionInvoker.InvokeActionResultFilterRecursive(IList`1 filters, Int32 filterIndex, ResultExecutingContext preContext, ControllerContext controllerContext, ActionResult actionResult)
   at System.Web.Mvc.ControllerActionInvoker.InvokeActionResultWithFilters(ControllerContext controllerContext, IList`1 filters, ActionResult actionResult)
   at System.Web.Mvc.Async.AsyncControllerActionInvoker.<>c__DisplayClass3_6.<BeginInvokeAction>b__4()
   at System.Web.Mvc.Async.AsyncControllerActionInvoker.<>c__DisplayClass3_1.<BeginInvokeAction>b__1(IAsyncResult asyncResult)
   at System.Web.Mvc.Async.AsyncResultWrapper.WrappedAsyncResult`1.CallEndDelegate(IAsyncResult asyncResult)
   at System.Web.Mvc.Async.AsyncResultWrapper.WrappedAsyncResultBase`1.End()
   at System.Web.Mvc.Async.AsyncControllerActionInvoker.EndInvokeAction(IAsyncResult asyncResult)
   at System.Web.Mvc.Controller.<>c.<BeginExecuteCore>b__152_1(IAsyncResult asyncResult, ExecuteCoreState innerState)
   at System.Web.Mvc.Async.AsyncResultWrapper.WrappedAsyncVoid`1.CallEndDelegate(IAsyncResult asyncResult)
   at System.Web.Mvc.Async.AsyncResultWrapper.WrappedAsyncResultBase`1.End()
   at System.Web.Mvc.Controller.EndExecuteCore(IAsyncResult asyncResult)
   at System.Web.Mvc.Controller.<>c.<BeginExecute>b__151_2(IAsyncResult asyncResult, Controller controller)
   at System.Web.Mvc.Async.AsyncResultWrapper.WrappedAsyncVoid`1.CallEndDelegate(IAsyncResult asyncResult)
   at System.Web.Mvc.Async.AsyncResultWrapper.WrappedAsyncResultBase`1.End()
   at System.Web.Mvc.Controller.EndExecute(IAsyncResult asyncResult)
   at System.Web.Mvc.Controller.System.Web.Mvc.Async.IAsyncController.EndExecute(IAsyncResult asyncResult)
   at System.Web.Mvc.MvcHandler.<>c.<BeginProcessRequest>b__20_1(IAsyncResult asyncResult, ProcessRequestState innerState)
   at System.Web.Mvc.Async.AsyncResultWrapper.WrappedAsyncVoid`1.CallEndDelegate(IAsyncResult asyncResult)
   at System.Web.Mvc.Async.AsyncResultWrapper.WrappedAsyncResultBase`1.End()
   at System.Web.Mvc.MvcHandler.EndProcessRequest(IAsyncResult asyncResult)
   at System.Web.Mvc.MvcHandler.System.Web.IHttpAsyncHandler.EndProcessRequest(IAsyncResult result)
   at System.Web.Mvc.HttpHandlerUtil.ServerExecuteHttpHandlerAsyncWrapper.<>c__DisplayClass3_0.<EndProcessRequest>b__0()
   at System.Web.Mvc.HttpHandlerUtil.ServerExecuteHttpHandlerWrapper.<>c__DisplayClass5_0.<Wrap>b__0()
   at System.Web.Mvc.HttpHandlerUtil.ServerExecuteHttpHandlerWrapper.Wrap[TResult](Func`1 func)
   at System.Web.Mvc.HttpHandlerUtil.ServerExecuteHttpHandlerWrapper.Wrap(Action action)
   at System.Web.Mvc.HttpHandlerUtil.ServerExecuteHttpHandlerAsyncWrapper.EndProcessRequest(IAsyncResult result)
   at System.Web.HttpServerUtility.ExecuteInternal(IHttpHandler handler, TextWriter writer, Boolean preserveForm, Boolean setPreviousPage, VirtualPath path, VirtualPath filePath, String physPath, Exception error, String queryStringOverride)
   at System.Web.HttpServerUtility.ExecuteInternal(IHttpHandler handler, TextWriter writer, Boolean preserveForm, Boolean setPreviousPage, VirtualPath path, VirtualPath filePath, String physPath, Exception error, String queryStringOverride)
   at System.Web.HttpServerUtility.Execute(IHttpHandler handler, TextWriter writer, Boolean preserveForm, Boolean setPreviousPage)
   at System.Web.HttpServerUtility.Execute(IHttpHandler handler, TextWriter writer, Boolean preserveForm)
   at System.Web.HttpServerUtilityWrapper.Execute(IHttpHandler handler, TextWriter writer, Boolean preserveForm)
   at System.Web.Mvc.Html.ChildActionExtensions.ActionHelper(HtmlHelper htmlHelper, String actionName, String controllerName, RouteValueDictionary routeValues, TextWriter textWriter)
   at System.Web.Mvc.Html.ChildActionExtensions.Action(HtmlHelper htmlHelper, String actionName, String controllerName, RouteValueDictionary routeValues)
   at Our.Umbraco.DocTypeGridEditor.Web.Extensions.HtmlHelperExtensions.RenderDocTypeGridEditorItem(HtmlHelper helper, IPublishedElement content, String editorAlias, String viewPath, String previewViewPath, Boolean isPreview)
   at ASP._Page_app_plugins_doctypegrideditor_render_DocTypeGridEditor_cshtml.Execute()
   at System.Web.WebPages.WebPageBase.ExecutePageHierarchy()
   at System.Web.Mvc.WebViewPage.ExecutePageHierarchy()
   at System.Web.WebPages.WebPageBase.ExecutePageHierarchy(WebPageContext pageContext, TextWriter writer, WebPageRenderingBase startPage)
   at System.Web.Mvc.RazorView.RenderView(ViewContext viewContext, TextWriter writer, Object instance)
   at System.Web.Mvc.BuildManagerCompiledView.Render(ViewContext viewContext, TextWriter writer)
   at Umbraco.Web.Mvc.ProfilingView.Render(ViewContext viewContext, TextWriter writer) in D:\a\1\s\src\Umbraco.Web\Mvc\ProfilingView.cs:line 25
   at System.Web.Mvc.HtmlHelper.RenderPartialInternal(String partialViewName, ViewDataDictionary viewData, Object model, TextWriter writer, ViewEngineCollection viewEngineCollection)
   at System.Web.Mvc.Html.PartialExtensions.Partial(HtmlHelper htmlHelper, String partialViewName, Object model, ViewDataDictionary viewData)
   at System.Web.Mvc.Html.PartialExtensions.Partial(HtmlHelper htmlHelper, String partialViewName, Object model)
   at ASP._Page_Views_Partials_grid_editors_Base_cshtml.Execute()