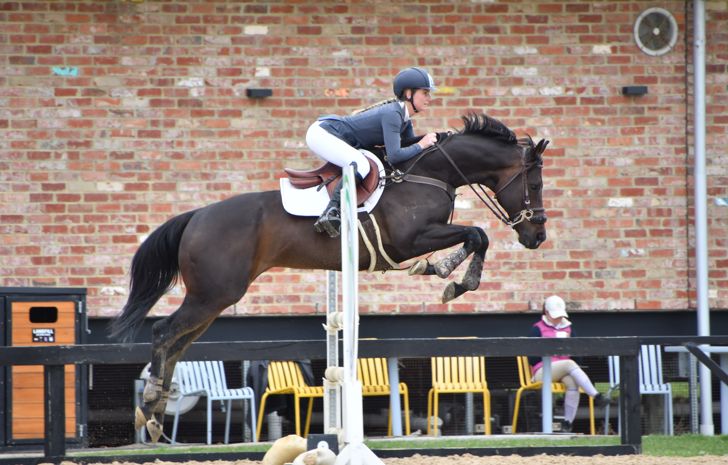 Victoria Racing Club to support Off The Track Championship at Arilla Cup
29 October 2022
•
Written by
VRC
The Victoria Racing Club (VRC) is pleased to announce its support of the Arilla Cup show jumping competition at Boneo Park Equestrian Centre this Sunday 30 October.
The VRC will sponsor the Victoria Racing Club Off The Track Championship class which is exclusively for thoroughbreds. The class, which is held over two rounds with fences up to 110cm, will be a key supporting event for the feature Grand Prix class, the Arilla Cup.
Many of Australia's top show jumping competitors have entered the Victoria Racing Club Off The Track Championship including Jamie Coman, James Paterson-Robinson and Cassie Palm, as well as VRC Ambassador and champion jockey Jamie Kah with her retired racehorse December Hill Brax.
Boneo Park Equestrian Centre is a mecca for top level equestrian competition and will host the Australian Jumping Championships from 2-6 November.
VRC Chief Executive Officer Steve Rosich said the Club is proud to support the achievements of former racehorses in equestrian sport.
"The Victoria Racing Club Off The Track Championship showcases the athleticism and adaptability of our equine athletes who started their competitive careers on the track and we are delighted at the strength of the class.
"It is a great endorsement for the breed to see so many of Australia's leading riders choosing to partner with a thoroughbred, and we are proud to see them compete under the VRC banner.
"We wish all competitors the very best of luck."
Boneo Park Managing Director Fiona Selby said they were very happy to welcome the VRC as a sponsor for the first time.
"We are delighted to have the support of the Victoria Racing Club for this prestigious event for Off The Track horses.  It is wonderful to see so many thoroughbreds entered, highlighting a successful transition from racehorse to performance horse."
The Arilla Cup will be held at the Boneo Park Equestrian Centre from 28-30 October 2022. Entry is free.